For the past three weeks I've been quarantined about 150 miles north of New York City trying to minimize the chance my autoimmune compromised wife doesn't get COVID-19. As I write this New York City is the epicenter of the virus outbreak in the United States with cases and now deaths, doubling daily.
It's an incredibly scary time for me and all of us. I've struggled with best way to give you an update on my life and share my thoughts on this moment. I thought a new special solo episode of the Financial Freedom Podcast was the best way to do it.
In this solo episode I share my thoughts on the coronavirus, life, money, the market, the FIRE movement, and how I'm trying to cultivate peace in uncertain times as I quarantine in upstate New York.
You can listen to full episode below on the site or your favorite podcast player.
Full transcript coming soon…

Peace in Uncertain Times (COVID19 & Life Update)
Listen and Subscribe to the Financial Freedom Podcast
Sponsored by: Simplifi by Quicken
This episode is brought to you from Simplifi by Quicken, a new budgeting, investing, and overall personal finance dashboard that's changing the game. I've been super impressed with it as a comprehensive dashboard for your financial life. Try it for 30 days free at Simplifimoney.com
Charity Support
All proceeds of this episode are being donated to support the Food Bank of the Hudson Valley . Consider donating to your local food bank to support those struggling during this time.
Financial Freedom Book Now Available in Paperback!
BTW, just a quick update: the paperback version of my international bestselling book Financial Freedom is available everywhere books are sold.
I've updated this edition to reflect and answer all of the reader questions I've received, an appendix, as well as a list of recommended reads.
Pick up a copy at:
UPDATE: Unfortunately the Financial Freedom Summit needed to be rescheduled
I was so pumped about the Financial Freedom Summit in May, but now it's being rescheduled for later this year. We were so close to selling out tickets and now that we have a bit of extra time I'm sure we will. For those of you who signed up for the Summit we will be doing a live virtual half day Summit on May 2nd.
For updates sign up at the summit website
Money moves during this tough time
1. Get Life Insurance (if your family depends on your income)
Less than 10% of millennials have life insurance and Coronavirus is not an exclusion on most policies, meaning that if you get life insurance now and you don't have Coronavirus, but it takes your life later, your family would be covered. While no one wants to think about dying, if your family relies on your income, then you should consider life insurance. Haven Life is our pick at Millennial Money for best life insurance company.
Get a quote at Haven Life here in less than 60 seconds.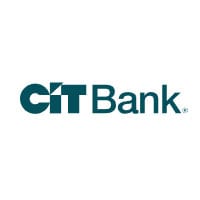 2. Put Your Savings in an Online High Yield Savings Account
Americans lose out on over $50 billion in potential interest each year because they leave their money in a bank account that gets less than 0.01% in interest. If your money or emergency is in a normal checking or savings account then you're likely leaving money on the table or even losing money due to inflation. Keep your money in an online high yield savings account instead. I keep my emergency fund in an account at CIT bank and currently earn 1.75%.
Open a CIT Savings Builder Account at CIT bank (earn up to a $300 bonus