Updated:

January 31 2020

| Grant Sabatier
This article includes links which we may receive compensation for if you click, at no cost to you.
There's no reason to tolerate bad interest rates anymore.
With so many online options for saving and borrowing, you no longer need to accept the rates at your local bank.
Instead, you can shop online for the best savings rates, mortgage rates, and even credit card rates — and better interest rates let you keep more of your money.
What Are The Best Interest Rates for February 2020?
To make your shopping process even easier, I'm including tables on this page showing the best current rates for each of the most popular accounts.
Best Savings Account Interest Rates
Savings accounts with higher interest rates create more growth in your account.
Traditional, neighborhood banks pay minuscule interest rates, partly because these banks have high overhead costs.
Yes, neighborhood savings accounts can give you a convenient place to park your money for the short-term. But to achieve more growth in your savings, check out these options:
Best Online Savings Accounts for February 2020
CIT Bank Savings Builder
up to 1.75%
up to $300 signup bonus
Discover Online Savings
Betterment Everyday Savings
1.83%
$0 minimum balance, $10 minimum deposit
*rates updated February 24, 2020
Best Money Market Account Interest Rates
Money Market Accounts (MMAs) are usually a better choice for long-term savings at your local bank. But you can still earn more with MMA options like these.
Best Money Market Accounts for February 2020
1.90%
on deposits of $25,000 or more
*rates updated February 24, 2020
Best Certificates of Deposit Interest Rates
Your local bank can give you a better interest rate with a CD because you're agreeing not to touch the money during the CD's term.
But the competition among online banks affects even the rates for CDs, and you'll earn more here.
Best CD Rates for February 2020
up to 1.85%
Minimum: $1000
up to 2.20%
Minimum: $2,500
*rates updated February 24, 2020
Best Mortgage Loan Interest Rates
Buying or refinancing a house usually requires a mortgage loan. Since you're paying the interest on your loan's balance you'll want a lower interest rate.
Because mortgage loans usually last decades, small reductions in your interest rate can have an exponential impact, saving you tens of thousands of dollars.
Here are some of the best mortgage loan rates in the market right now:
Best Mortgage Lenders for February 2020
Rocket Mortgage by Quicken Loans
3.50%
30 year fixed conventional
More types available including FHA, VA, USDA and more
LendingTree Mortgages
3.54% (average)
30 year fixed conventional
More types available.
Chase Bank Home Mortgages
3.62%
30 year fixed conventional
More types available including FHA, VA, USDA and more
*rates updated February 17, 2020
Best Credit Card Interest Rates
Standard credit cards have incredibly high interest rates.
When you have a high rate, failing to pay off your balance in any given month could toss your account into a costly spiral of compounding interest and late fees — financial dead weight. Nobody needs that.
Lower rates help you avoid this trap, and shopping for a card online gives you more freedom to choose. Here are the best low interest credit cards.
What You Should Know About Interest Rates
Compared to a lot of personal finance topics, interest rates seem pretty simple: You want high rates on your own savings but low rates when you're borrowing money.
Still, there are some basic questions that may need to be clarified. So here's a more detailed look at interest rates based on questions I hear a lot:
What Is An Interest Rate & How Do They Work?
You can think of interest as a price tag. An interest rate reflects the price being paid for using someone else's money.
When you deposit your money into a savings account, the bank uses your money to fund loans for other customers. So the bank pays you interest. Your interest rate determines how much the bank is paying you.
When you are borrowing money, the opposite is true: You're paying for the privilege of using other people's money to pay for your home, vehicle, or college tuition. Your interest rate determines how much you're paying.
To translate an interest rate into an actual cost, you'll need to know the balance of your account. For example, a 5 percent annual interest rate on a balance of $10,000 would result in $500 per year.
Why Do Interest Rates Go Down?
The broader financial markets determine interest rates throughout the economy. Since we have a dynamic economy, interest rates change all the time.
When you see headlines on your phone about the Federal Reserve, interest rates are probably the topic of the article. The Fed sets baseline interest rates which reverberate throughout the economy.
When the economy is strong, the Fed will often raise interest rates to keep growth in check. The Fed lowers rates to stimulate economic growth before or during a recession.
Savings account or credit card interest rates can change anytime in response to market forces, but you can lock-in rates for CDs and fixed-rate mortgage loans. A variable rate mortgage loan's interest rate can change with the broader economy.
What Factors Affect Interest Rates?
Along with market forces, your interest rates will be affected by:
Your Credit Score: If you're borrowing money, your credit history will have a big impact on the rates you pay.
Your Loan Type: A secured loan — for a mortgage or vehicle, for example — will usually require a lower rate than an unsecured loan — a credit card or personal loan.
Your Balance: For savings accounts, higher balances often qualify you for better interest rates, but you can shop around to avoid this criterion.
On-Time Payments: Credit cards can increase your rates when you're late on a payment. Fixed loans will not change their rates.
Down Payment: With a vehicle or home loan, a bigger down payment can unlock lower interest rates.
Which Bank Has the Best Interest Rate?
Interest rates fluctuate with market forces. Banks compete with each other, too, which leads to frequent rate changes. Tracking interest rates can be like tracking sales at the grocery store.
But even in a dynamic market, we can observe trends:
For Savings
:
Online only banks
usually pay the highest rates on savings accounts. Since these banks do not have branches which require huge investments in property and salaries, they can pass along these savings to you in the form of a higher rate on your account. CIT Bank is currently promoting a cash bonus up to $200 for their Savings Builder product.
CIT Bank CIT Bank is an online-only bank that offers accounts with no monthly fees. Offering competitive rates on high-yield savings accounts, MMA's and CDs, you can't go wrong! Start Saving Today!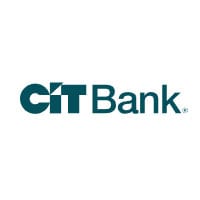 For Borrowing: Once again, online lenders tend to have lower interest rates, both for mortgage lending and unsecured loans such as credit cards.
SoFi SoFi offers personal loans from $5,000 - $100,000. If you have a credit score of 680 or higher and need a personal loan, get started with SoFi today. Learn More
For the most up-to-date rates,
check the tables above
.
Which Banks Have the Best CD Rates?
CD rates flow with the markets but you can lock-in a rate today and keep it for months or years. This can work in your favor if market rates decrease during the term of your CD. Or, locking in a rate can cost you if rates increase.
To get the best CD rates:
Look at Terms: Usually, longer term CD rates — 60-months, for example — pay higher rates than shorter terms. But, sometimes banks offer promotional rates on shorter term CDs.
Stick With It: Unless you have an emergency and can't avoid spending the money, leave your CD alone for its complete term. Otherwise you'll lose interest or pay a penalty.
Avoid Extra Features: Many banks offer more flexible CD options such as early withdrawals without penalty. These features add costs in the form of lower interest rates. If you need these features as part of your overall savings plan, go for it. Otherwise, keep it simple and claim your higher rate.
Shop Online: Your local bank may be able to compete with online banks, especially during a promotional period. But usually, online banks can maximize your earnings.
See the tables above for the best current cd rates.
How Can I Get The Most Interest On My Money?
I love earning interest. Your money is earning money. What an easy way to increase your financial freedom!
Getting started is the hardest part. You need to generate some momentum. Here's how:
Commit to Starting: Open an online savings account today and set up automatic deposits. If you set a deposit you can afford, you won't miss the money. Make a commitment to leave the account alone unless you have a major emergency.
Avoid Emergencies: You can't control the future, but by avoiding unnecessary spending and borrowing you'll put yourself in a better position to weather a storm without tapping into savings.
Work On Your Credit: A shaky credit history can hurt your chances of getting the best interest rates when you borrow money. Start working on your credit now if it needs repair. It'll pay off.
Take It Up a Notch: When you have some money saved, consider a CD which has better rates. When the CD's term expires, renew it. Open a new CD every year to create a laddering effect in which your money constantly grows.
All of these strategies for savings do not put your money at risk thanks to the Federal Deposit Insurance Corp. which insures all domestic deposits up to $250,000.
To maximize growth to a fuller extent, you'll need to get into investing which does come with the risk of loss.
Good Interest Rates Put You In The Driver's Seat
Knowing how interest works and how to find the best rates puts you in the driver's seat on the road to financial freedom.
So don't accept a bad rate unless you truly have no other alternative. Most of the time, thanks to online savings and lending, you can find a better deal.
Creator of Millennial Money and Author of
Financial Freedom
(Penguin Random House). Dubbed "The Millennial Millionaire" by CNBC, Grant went from $2.26 to over $1 million in 5 years, reaching financial independence at age 30. Grant has been featured in The New York Times, Wall Street Journal, BBC, NPR, Money Magazine and many others. He uses
Personal Capital
to manage his money in 10 minutes a month.
Latest posts by Grant Sabatier (see all)