Since starting Millennial Money in 2015 we've had the chance to test hundreds of courses on personal finance, making more money, starting a side hustle, investing, real estate, financial independence, and more.
Unfortunately most of the online courses in the money space are either scammy or extremely overpriced – you just don't get a high return on your investment. To best support you on your financial freedom journey, we've collected the best courses on making, saving, and investing money.
We have taken these courses ourselves and these are the best of the best for the money. If you are looking to take the next step in your financial life and invest in yourself these courses are a great next step.
Best Make Money & Side Hustle Courses
Facebook Side Hustle Course - Build A Facebook Ads Business Make $1,000 - $2,000 per month in only a few hours a week from home. Seriously. This is one of the easiest side hustles to start. Learn More
Proofread Anywhere - The #1 Proofreading Course The Proofread Anywhere course has helped tens of thousands of students successfully launch a proofreading business and start making thousands of dollars a month. Let's Do This
Flipper Market Flipper Course - The #1 Flipping Course Learn how to find, list, flip, and ship products for profit. If you like going to yard sales, flea markets, and picking, then this is the course for you. Learn More
30 Days or Less to Virtual Assistant Success - The #1 Virtual Assistant Course Learn how to build a virtual assistant business, get clients, and make $2,000+ a month on your own time. Let's Do This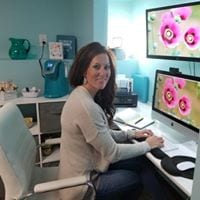 30 Days or Less to Freelance Writing Success - Make $$ Writing Learn how to build a freelance writing business, quickly get clients, and make extra money on your own time. Let's Do This
ETSY Printables - How To Build A Profitable Business Learn the step by step process to build a simple, but profitable printables business ETSY. Let's Do This
Freelance Toolkit - Start A Freelance Side Hustle Learn how to launch a freelance writing, graphic design, or audio editing business. Let's Do This
Best Blogging & YouTube Courses
Free 7 Day Start A Profitable Blog Email Course Learn how to start a profitable blog from scratch personally from Grant in this course. Sign Me Up!
Blogging For Profit - Make Money Blogging in 90 Days or Less Learn the step by step process to build a profitable blog in 90 days in this comprehensive course. It also includes a module on SEO by Grant. This is a blogging course that actually delivers! Let's Do This
SEO for Writers Course - Write To Rank on Google Learn the step by step process to write content that will actually rank on Google. Learn More
Making Sense of Affiliate Marketing Course Learn how to build an affiliate marketing business from scratch. This is hands down the highest ROI course on affiliate marketing. Learn More
Interested in Getting Started on YouTube? If you're interested in learning how to get started on YouTube and (hopefully) make some cash, check out Crushing Youtube, a course designed to help you get subscribers and views. Check it Out!
Best Financial Independence Courses
Free 5 Day Your Money or Your Life Email Course This book completely changed my life and helped me reach financial independence in 5 years. In this course, author Vicki Robin walks you step-by-step through the key lessons. Sign Me Up!