If you have numerous financial accounts (who doesn't these days?), managing them all can get overwhelming. That's the problem Mint.com set out to solve when it was first released back in 2006.
Mint is certainly a helpful money management tool. It lets you see all of your accounts in one place, stay on top of your bills, create budgets, and access your credit score.
Though it does an excellent job of helping people with their budgets, there are still several great alternatives to Mint worth checking out.
11 Best Mint Alternatives for 2023
Here are the 11 best Mint alternatives to help you manage your finances more effectively:
1. Personal Capital
🏆  Best Overall
Personal Capital has been around since 2009, but it has gained quite a bit of popularity in the past few years.
Generally speaking, it's more focused on tracking your net worth and investments, but it also has a budgeting section that offers the same income and expense tracking as Mint.
The app allows you to link all of your financial accounts. Then, any time you spend money, your purchases will automatically be categorized in the budgeting section (occasionally this is inaccurate, so you may have to manually change the category on some purchases). This categorization can be as general groups like you see in the screenshot above ("Entertainment", "Insurance", etc), or in customizable fields that better work for you.
For any time frame, you can then see which expenses take up what percentage of your personal budget, and what your savings rate is.
PRICING
The software is completely free to use.
PROS
Powerful, web-based software that's totally free
Desktop and mobile app versions
Ad-free, so you can manage your budget distraction-free
360-view of your entire financial portfolio, not just your monthly budget
CONS
Personal Capital makes money on its wealth management services, so you'll get emails and popups urging you to sign up for these.
While it's safe and secure (better than bank-level security!), linking your sensitive accounts can rightly cause concern.
Next Steps:
2. You Need a Budget (YNAB)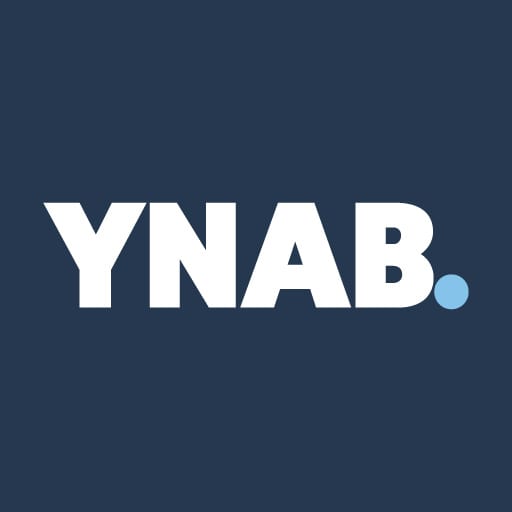 YNAB is a budgeting app. No, really – it does budgeting, and does it well – and not much else. It also emphasizes financial education as it looks to make its user into savvy budgeters. The newest version of the YNAB app has a clean interface – something Mint users will appreciate.
In the past, you had to import all of your financial information into YNAB manually. This is no longer the case. In the newer versions, you're able to log into your bank, credit cards, etc., and automatically import data.
YNAB is generally based on the concept of zero-based budgeting: its #1 rule is to give every dollar a job. Such is the case with zero-based budgeting, where you have no money left over because every dollar is accounted for.
At the same time, it teaches you not to pinch pennies by cutting out expenses you'd prefer to keep.
Given that it has a near cult-like following, it's worth a try.
PRICING
34-day free trial then as little as $7 per month when paid annually.
Next Steps:
3. Quicken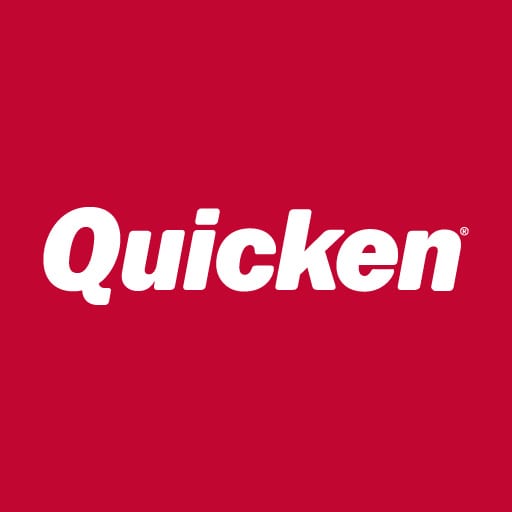 Quicken is probably the most established personal finance software on this list. If you want to be able to handle your investments, taxes, and budgeting in one app, then you can't get much better than Quicken.
With the depth of its features, Quicken can be used by someone with a net worth of $10 or $10 million.
In terms of being an alternative to Mint, Quicken lets you view all of your transactions and accounts in a single place, create and manage spending categories, see how much you've spent and how much you'll have left after you pay your bills, set savings goals and more.
You can see transactions by household member, and even pay bills straight from Quicken.
PRICING
30-day free trial then $34.99+ annually.
Next Steps:
4. PocketGuard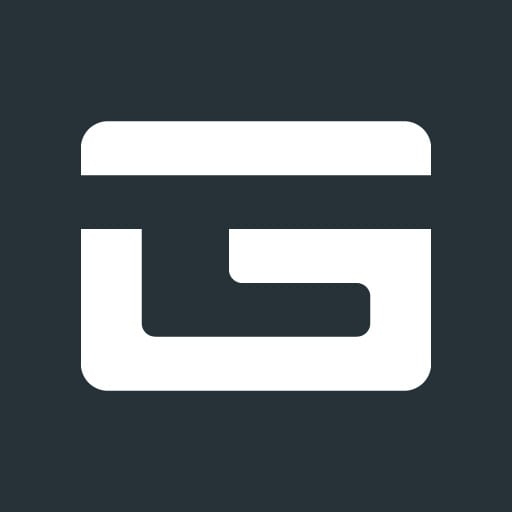 PocketGuard is a simple, mobile-only budgeting app that helps you keep track of your daily spending while also finding new ways to optimize your budget.
Like many of these apps, it works by having you link your checking account, investments, and credit cards to automatically pull in your income and expenses. Once everything is linked, it will automatically pull in all of your transactions and income.
What it does that is slightly different from other apps is it's "safe to spend" metrics – how much you can safely spend without going over budget. The app is currently mobile-only, and you can't contact them by phone.
Still, it's simple, and the proactive approach makes it worthy of a spot on this list.
PRICING
$4.99 per month or $34.99 annually.
Next Steps:
5. Albert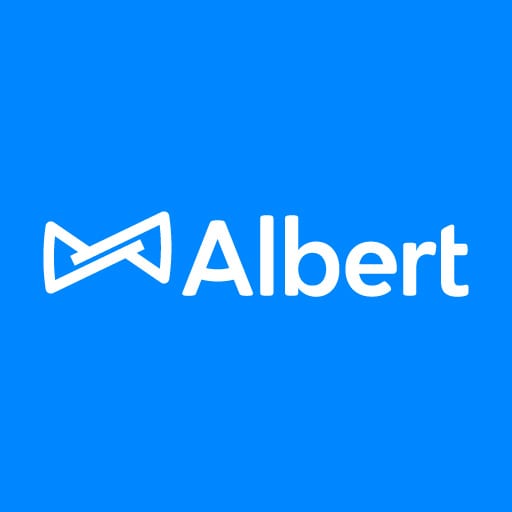 Like Personal Capital, Albert does a lot more than just budgeting. It helps you transfer cash, invest, set savings goals, and its "Geniuses" will guide you through various financial decisions or alert you if you're overpaying for anything.
For the free, self-managed app, Albert lets you:
View all of your accounts in one place, set up a budget, and see how much you have left to spend for the month
Save automatically, either by a fixed amount or using their "Smart Savings" algorithm which determines how much you can safely save at any given point. The savings account lives in the Albert app, but can be transferred to a different account at any time. Note: They'll give you a bonus of 0.10% (or 0.25% for Genius subscribers), but you can beat this by a lot with most high-yield savings accounts.
Works with Billshark to lower your bills. The company boasts that on average, they can help you save up to $250+ per year.
Access to instant, interest-free cash advances, up to $100.
If you want access to their "geniuses" for guided investing, account monitoring, additional bonus to your savings, or financial advice, you will have to pay for it.
Regardless of which you choose, the interface is clean and easy to use and gets high praise from its users (rated 4.6 stars on iOS and 4.0 on Android).
PRICING
Self-manage and core app for free, or Albert Genius on a "what do you think is fair to pay" model – a minimum of $4 per month, but they say most customers pay at least $6.
Next Steps:
6. Mvelopes
Mvelopes is a budgeting app based on the budget envelope system. With Mvelopes, you use digital "envelopes" instead of paper ones.
The benefit of doing it digitally is that you can link your financial accounts; thus, you can track your budget categories automatically.
The app has a simple interface and is easy to use. It's available as a web-based version on your desktop or as an app on your phone. There is, unfortunately, no free option. The fee could be worth it, though – especially if budget envelopes help prevent you from overspending.
PRICING
60-day free trial then $6-$19 per month.
Next Steps:
7. Wally
Wally is a mobile-only budgeting app that has evolved over the years.
Originally, Wally required a more hands-on approach. You couldn't link your bank or other accounts, so all transactions had to be entered manually. Some enjoyed that approach and actually preferred it over the others on this list for that very reason.
Nowadays, however, Wally does in fact allow you to sync your accounts and track your spending automatically. One cool feature is that once you sync your accounts, Wally instantly shows you insights on the past 2 years of spending. That means you might find ways to optimize your budget right from the start, instead of waiting until you've used the app for a few months.
Wally shows your daily spending and allows you to set savings goals. You set savings targets manually, but the app recommends saving 20% of your income.
You'll also see your remaining budget, so you immediately know how much you have left to spend.
PRICING
Basic version for free, or premium "Wally Gold" version for $1.99 per month or $24.99 per year. Alternatively, you can opt into individual features of Wally Gold for $5.99-$11 per year.
Next Steps:
8. Money Manager: Budget Planner
The Money Manager Budget Planner app was created by learnings.ai and you won't find it being mentioned in very many list articles, probably because it hasn't been around very long. However, it's rated exceptionally well on the Apple App Store.
In addition to the features most other budget apps have, such as creating graphs and budget categories, you can also set daily reminders to enter your expenses. However, doing so is necessary because you can't link the app to your bank and credit cards.
Still, the app is free, it creates nice visualizations, and there are no ads to distract you.
PRICING
The app is totally free.
Next Steps:
9. Goodbudget
Goodbudget is another budget envelope app, but it has some unique features that set it apart. For example, you can sync your budget to multiple devices and share your budget with a partner.
The app creates spending graphs, lets you create customizable spending periods, and set scheduled transactions and envelope fills. Plus, you'll see all of your "envelopes" laid out, showing how much you have left in each of them.
PRICING
Basic version for free, or premium version for $7 per month or $60 per year.
Next Steps:
10. Bluecoins Finance
Bluecoins Finance is only available on Android, which is unfortunate because it's an excellent budget app. This one is a manual expense tracking app, but it does a great job without being overly complicated.
Bluecoins is great because of how seamless it is. You enter your expenses, and they will immediately be remembered. Plus, it will then be able to autofill expenses you previously loaded into the app.
PRICING
One-time cost of $8
Next Steps:
11. Wallet by BudgetBakers
Rounding out this list is the app that's called Wallet from BudgetBakers.
It has a colorful yet simple interface. According to Wallet, the app can sync with over 15,000 banks worldwide. This is a premium feature, however. In the free version, you're required to manually enter transactions for expense tracking.
This app is seriously feature-packed. You can export your budgets to an Excel file, share your expenses, and generate budget reports to help break it all down, making this a great app.
One insightful feature is the ability to rate your transactions: like, neutral or dislike (poop emoji). It can be a good exercise to reflect on your spending and where you can clean up.
PRICING
Basic version for free, or premium version with automatic syncing for $5.99 per month or $21.99 per year.
Next Steps:
Why are users looking for Mint alternatives?
Here are some of the common frustrations that customers of Mint experience while using this platform:
Syncing issues. This is a really common complaint from Mint.com users. Unreliable connection to your bank accounts with syncs routinely failing – and it often takes a long time to get these fixed.
Too many ads. Mint is free to you because it depends on ad revenue. Many users complain that the number and size of these ads are distracting while using the app, or get annoyed by the multiple "personalized offers".
No manual overwrite. Mint assumes the data downloaded from your bank is always correct, so you can't reconcile your numbers.
Miscategorization of spending. Many users complain about the amount of time they have to spend correcting how Mint categorized their transactions – even repeated ones. In other words, Mint.com doesn't learn from your manual updates, so you'll need to manually adjust every single time that same bill hits your account.
Lack of flexibility. Users with variable income such as freelancers or small business owners have expressed frustration in having to set rigid budgets that aren't reflective of their actual month-to-month reality.
Too narrowly focused. Mint.com is a great budgeting tool, but many want a more 360-view of their finances above and beyond their month-to-month spending. If you're concerned about retirement planning, net worth, or more robust investment tracking, then some of the options below might be a better fit.
No bill pay. Legacy users remember Mint Bills, which was then merged into Mint itself. But they've since abandoned the feature altogether.
What App is Most Similar to Mint?
Many budgeting apps achieve a lot of the same basic functionality as Mint: how much you have in your bank account(s), credit card balances, investments, etc. When it comes to look and feel, though, the most similar site is one that has become more popular recently – Personal Capital.
On a desktop, at least, both sites have your balances laid out in the panel on the left side with more detailed information in the center panel.
Is There Something Better than Mint?
Nowadays, many people are big on Personal Capital in addition to You Need a Budget (YNAB). The biggest complaints about Mint seem to be ads and synchronization issues.
Neither Personal Capital nor YNAB has ads; Personal Capital makes money from its financial planning services, and YNAB has a monthly fee.
But as usual, all of these apps do things a little differently, and none of them do everything. Still, at least we have options, which should allow you to find the app that works best for your budgeting style.
Can You Use Mint Without Linking Accounts?
Yes, it's possible to do so. Under its bills section, Mint gives you the option to add "offline bills" that don't have to be verified by linked accounts.
For a more complete approach, you can manually create a budget in the budgets section of the site. Here, you'll be able to manually enter your income, monthly expenses, investments, taxes, and so on.
You create separate "budgets" for each of these items; for example, one budget for income and one for each category of expense. It's a bit strange to do it that way since each of these items will be added/subtracted from how much you've budgeted in the right pane.
In any case, this option is there if you prefer to use Mint without linking accounts. You can also add goal tracking, such as paying off credit cards, taking a trip, buying a home, etc. Goal tracking doesn't require account linking.
Is Mint the Best Budget App?
Mint can still work, and if you're satisfied with it, then it's probably fine.
However, some users have been plagued by recurring issues with Mint, and they haven't been able to resolve them easily.
If you have any of these issues, it may be time to look elsewhere.
Plus, as mentioned, every budgeting app works differently. If you're looking for something more hands-on, or more investing focused, Mint may not be the best budget app.
Ultimately, it comes down to what you find most important.