Creator of Millennial Money and Author of
Financial Freedom
(Penguin Random House). Dubbed "The Millennial Millionaire" by CNBC, Grant went from $2.26 to over $1 million in 5 years, reaching financial independence at age 30. Grant has been featured in The New York Times, Wall Street Journal, BBC, NPR, Money Magazine and many others.
Latest posts by Grant Sabatier (see all)
Millennials ask a lot of our banks. We want security, convenience, and simplicity. We want guidance but also freedom.
Several thousand banks now operate in the U.S., and many can deliver these needs. Some even go above and beyond.
The 8 Best Banks for Millennials
Here are some of my favorite options for banking, especially for millennials and younger adults looking for a bank:
Ally Bank
I like online banks because they can pay higher-than-average interest rates on your savings and sometimes even on your checking.
Ally Bank sets a high standard for online banks. Ally can deliver great savings rates, low fees, and a broad variety of account options.
You can find higher interest rates at other online-only banks, but it's harder to beat Ally's convenience.
You can access your accounts using the bank's app or you can use an Allpoint ATM fee-free. If you use another bank's ATM, Ally will reimburse up to $10 in that bank's fees each month.
Ally Bank Pros
Variety of accounts
Low fees on standard checking
24/7 customer service
Ally Bank Cons
No physical branches
Can't deposit cash
Discover Bank
Discover Bank uses Ally Bank's low-fee, high-interest approach, and I like Discover's 1-percent cash back option when you use your checking account.
You could get up to $30 a month cash back just by using the debit card associated with your checking account.
If you're spending the money anyway, you may as well claim this automatic reward which also has no service fees.
Here's an idea: Direct that 1 percent cash back into savings. Discover Bank has solid savings rates.
If you max out the reward, you can save an extra $360, plus interest, a year while doing nothing out of the ordinary.
Discover Bank lets account holds use Allpoint and MoneyPass ATMs fee-free. The bank, of course, has apps and mobile deposit options like every bank on this list.
Discover Bank Pros
Simple account options
1-percent cash back on debit card transactions
24/7 customer service even on social media
Discover Bank Cons
$30 overdraft fee a touch steep
Can't deposit cash
Radius Bank
I recommend Radius Bank because of its interest checking. A lot of banks will pay interest on your checking account balance, but very banks few pay interest on a free checking option.
You would need to keep at least $2,500 in your checking account to gain interest, and I know this can be a steep hurdle for some customers.
But people who keep a large checking account balance can benefit.
Naturally, Radius Bank has a robust online platform for its customers: mobile deposits, on-app transfers. You'll also get solid interest rates on your free savings account.
Unlike many online banks, you can deposit cash at ATMs in the NYCE network. Speaking of ATMs, Radius Bank will reimburse you for all ATM fees charged by other banks — very unusual.
Radius Bank Pros
Free checking can still pay interest
Cash deposits possible
Reimbursement of all ATM fees
Radius Bank Cons
$2,500 balance needed to earn interest in checking
$5-a-day fee for an overdrawn account (after the fifth day) on top of $25 per transaction
CapitalOne Bank
CapitalOne Bank offers a hybrid approach: It's an online bank with a brick-and-mortar presence in the New York City and Washington, D.C, areas, along with parts of Texas and Louisiana.
If you don't live near a branch, that's OK: You'll still get one of the best online banking experiences out there, including customer service via chat or Twitter and nice budgeting tools.
You won't get as much out-of-network ATM support from CapitalOne but the bank is betting you won't need to use an ATM since its online tools perform so well.
Like all the banks on this list so far, CapitalOne's interest rates exceed the national average. But the bank's typical savings rates can be beaten.
If you're looking into certificates of deposit, though, CapitalOne can outperform most other banks.
CapitalOne Bank Pros
Both online and in-person banking in NYC, D.C., Texas, Louisiana
Great CD rates
Free checking account gains some interest
Occasional bonuses for opening money market savings accounts
CapitalOne Bank Cons
A steep overdraft fee of $35, though you can opt into overdraft protection
Online-only banks can offer better savings rates
Simple Bank
Simple Bank is aptly named: It strips away traditional bank fees and replaces them with budgeting tools.
The bank does not even charge overdraft fees or fees to replace a lost debit card. You may want to consider this bank if you have trouble sticking to a spending plan.
The app considers scheduled bills as it identifies how much money you can "safely spend" at the moment.
If you don't need this kind of guidance, you'll do better with another bank on this list. Simple Bank doesn't offer online bill-pay and you won't be able to deposit cash.
Simple Bank Pros
Budgeting tools built into the app
Solid guidance for avoiding overdrafts
No fees for overdrafts
Simple Bank Cons
Lacks some basic features such as online bill-pay
Customer service can be spotty
Chime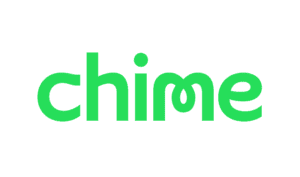 Chime offers another streamlined banking option for millennials looking for convenience and flexibility.
Chime encourages saving money by rounding up checking transactions and depositing the difference in savings. You can also easily program your account to save a percentage of your deposits.
Unfortunately, Chime does not compete with other online banks with its savings rate. You can find much better rates elsewhere.
Like Simple, Chime does not charge overdrafts. In fact, the bank doesn't allow overdrafts. If the money isn't in your account, Chime will decline the transaction.
This is possible, in part, because a Chime account does not allow traditional checks.
Chime Bank Pros
Solid apps and text alerts
No fees of any kind
More open to applicants with lower credit
Chime Bank Cons
Low-interest savings accounts
Cash and check deposits can be difficult
PNC Virtual Wallet
PNC Bank is a large East Coast institution with a traditional approach to banking. The bank also pioneered online banking in the early years of this century with Virtual Wallet.
The Virtual Wallet app gives real-time, visual analysis of your accounts while also giving customers access to some nice budgeting tools.
As a traditional bank, PNC has branded ATMs and branches throughout its East Coast market.
Also like a traditional bank, you'll notice monthly fees, though these can be avoided by maintaining a combined $500 balance in all your PNC accounts.
Though it does have the convenience of an online bank, PNC Bank does not compete with online-only banks' high-yield savings rates.
PNC Bank Pros
Virtual Wallet a pioneer in online and mobile banking
Wide network of branded ATMs and branches
Wide variety of banking products and loans
PNC Bank Cons
High overdraft fees of $38 up to four times a day
Monthly fees can not be easily waived
Aspiration
Aspiration offers a lot: an interest-earning checking account with no fees and a cashback rewards program attached to your checking account.
The bank even reimburses all ATM fees charged by other banks. And, the bank donates 10 percent of its profits to charities!
So why didn't the bank appear higher on this list? Customer service has been an issue as the bank has grown quickly over the past few years.
This makes it more difficult to give the bank an unqualified recommendation.
Still, if you don't anticipate needing to call for help very often, Aspiration will be worth a close look.
Aspiration Bank Pros
0.5% cashback on debit card transactions
1% cashback when you shop at socially conscious retailers
No fees
Solid mobile apps
Great savings rate (for customers who deposit every month)
Aspiration Bank Cons
Potential for customer service delays
Does not offer CDs
No cash deposits
The debit card doesn't always work internationally
Which Is The Best Bank For You?
Money can give you a lot of freedom, but only because it can give you time.
If you're spending too much time contesting fees or reading the fine print of your bank account's terms and conditions, you're losing freedom.
That's why the banks on this list offer the convenience of mobile and online banking and the freedom of avoiding fees.
Most of these banks excel at helping you save money through higher interest rates or easy-to-use tools.
All of these banks are insured by the FDIC, the federal government's insurance company that guarantees your deposits will be safe (up to $250,000).
If you're considering another bank or credit union, make sure it's an FDIC member.