Best Quicken Alternatives
This article includes links which we may receive compensation for if you click, at no cost to you.
Quicken has been around a long time. It initially launched in 1983, which makes it basically ancient in the computing world.
Back in those days, Quicken was amazing, in part because there was nothing quite like it.
19 Best Quicken App Alternatives
Since then, things have gotten quite a bit more competitive. Plus, there are various issues with the Quicken experience, such as the mobile app requiring you to have the desktop application and then sync with it; you can't use Quicken as a mobile-only app.
These issues have many people looking for alternatives. You wouldn't want to find that one day, the software you know and love for managing your finances is no more.
So, let's look at the best Quicken alternatives to help supress the uncertainty.
1. Personal Capital
Personal Capital is our favorite Quicken alternative because it has an extensive number of features to track your financial life, is mobile-friendly, and also free. While Personal Capital is one of the best Robo advisors, their tool is completely free and is continually being improved.
From tracking your expenses and income to monitoring your investment portfolio and progress towards retirement, Personal Capital puts it all at your fingertips in its dashboard.
It's also easy to set up. It takes less than 5 minutes. You simply link your bank accounts, investment accounts, and credit cards to the platform. Don't worry, they use bank-level security.
It's worth signing up and testing out. I check it every day.
2. Simplifi by Quicken
While the focus of this article is on the best Quicken alternatives, it was written to highlight alternatives to the old school Quicken my Dad used to use. But the Quicken team just released an incredible new app, a personal finance, budget tracking platform called Simplifi.
It's specifically designed for mobile-savvy consumers and it shows – with an exceptional user experience and robust features, like detailed expense tracking, budgeting, and investment tracking it's worth checking out if you're looking for a simple platform and dashboard to organize your financial life.
While there are other free alternatives like Mint and Personal Capital, this app is add-free and we think that the customer service and more robust features of Simplifi make it worth the $3.99 a month or $39.99 annual fee. The insights alone will likely help you save more money than that each month.
You can try it out for free here.
3. You Need a Budget (YNAB)
Fandom for YNAB has been on the rise in recent years. Despite this, the application is nothing new.
It was started by Jesse Mecham in 2003 to manage money for him and his wife.
YNAB has undergone an overhaul recently and now has a cleaner interface as well as a web-based application that syncs with the desktop version. This application is highly capable and will show you an aerial view of all of your expenses.
COST: YNAB costs $84 a year, but there is a 34-day free trial if you'd like to give it a whirl.
4. Moneydance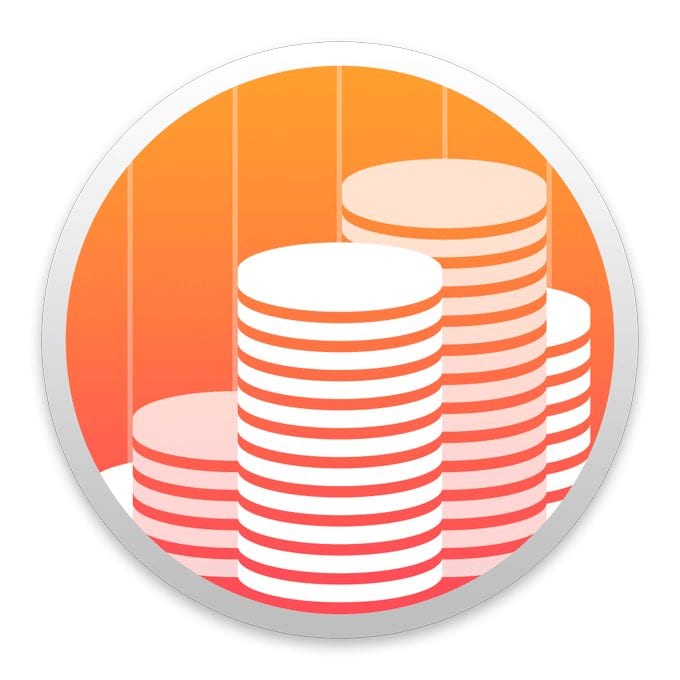 Moneydance is a good alternative. One reason is that it looks quite similar to good old fashioned Quicken.
It allows you to see a lot of information on one screen, similar to how Quicken does.
For instance, you'll be able to see your bank accounts, credit cards, investments, loans, and net worth all in one place. It has various nice features, such as bill pay, reminders to pay your bills, plus account syncing.
COST: The app costs $44.99, but you can download a free trial that will let you enter 100 transactions manually.
5. Tiller
With privacy becoming a greater concern these days, some people are understandably concerned about storing all of their information in the cloud.
If that sounds like you, Tiller might be worth considering.
Tiller will aggregate your data into a spreadsheet. You can also create budget templates to make the whole process seamless. To see your data, you can use Google Sheets; or, if you prefer to go all-on stealth mode, Excel is also an option.
COST: Tiller costs $4.92 a month, or $59/year, and there is also a 30-day free trial.
6. Wally
Wally is another app that focuses on offline budget tracking rather than storing all your information in the cloud.
Again, if that is something that makes you uneasy, this app might be for you.
Also, unlike many of the other apps on this list, Wally mostly focuses solely on budgeting. You'll manually enter your expenses and set savings goals. Plus, you'll enter your income to see if you're on track to meet your goals.
COST: Sure, you have to do everything manually, but the app is free. That's a plus!
7. Mint
Although some people have had issues with Mint as of late, it still does a good job overall.
If you make a side-by-side comparison of the Mint dashboard and the Personal Capital dashboard, they look similar.
The way the two apps function is slightly different, though. Personal Capital has a net worth focus, while Mint simply focuses on your overall financial picture.
You'll see much of the same information in the left pane, plus it allows you to set goals, create budgets, and see your spending trends.
COST: Mint is also free, as the whole application is supported by ads.
8. PocketSmith
PocketSmith finds a way to stand out even though there are so many similar Quicken alternatives.
The others mostly only help you track your money, but PocketSmith wants to help you understand what it all means.
In other words, it will track your spending trends and enable you to figure out whether too much of your money is going to one place (or a few of them). Then, it will give you a financial projection to help you see whether your money will grow (or shrink) based on your current habits.
COST: The app has a free version, but you can pay for more powerful features as needed.
9. Money Manager: Budget Planner
Money Manager doesn't try to do anything too fancy. You can't link your financial accounts, and it won't look into its financial crystal ball like PocketSmith does.
This app is just for keeping track of your daily expenses and putting them into categories. But if that's all you need, this app might be for you.
You'll see your income, expenses, and remaining budget at a glance. It will separate your expenses into budget categories and create graphs to help visualize your budget. You can also export your data into Excel.
COST: The app is free with no ads.
10. MoneyWiz
MoneyWiz is a budgeting app that has a couple of pretty cool features. One of them is real-time syncing, allowing you to sync the app's data across multiple devices.
Another nice feature of MoneyWiz is that you can create customizable graphs that can either track your entire budget or track a specific category.
The graphs look really nice, and overall, the app has a sleek interface.
COST: To top things off, this app is free to use, so no worrying about subscription costs.
11. Banktivity
Banktivity is unique because it's one of the few pieces of financial software that was specifically designed for macOS. It also has an import assistant to make it easier to import your data from Quicken.
The app has some pretty cool features, too. You can sync your data with your iPad or iPhone, so you have access to your budget while you're out and about. And, of course, it has the basic features, such as tracking expenses, bill pay, and creating a budget.
COST: The app costs $69.99, and there is a 30-day free trial.
12. Goodbudget
Goodbudget is a cash envelope-based budgeting app, so it's quite a bit different from Quicken.
However, depending on your needs, it can still be useful.
The app syncs across Android and Apple devices, allowing you to manage your money with a simple, yet effective system. It has over 3,000,000 downloads to date and includes goal tracking, scheduled transactions, and funds transfer between envelopes.
COST: There is a free version (limited to 10 envelopes), or you can upgrade for $5 per month for unlimited envelopes.
13. CountAbout
CountAbout is a no-frills personal finance management app. There aren't too many fancy bells and whistles, but it does its job well.
You can use it to manage your checking, savings, investments, and loans.
The software is both mobile and web-based, and it's available on both Android and iOS.
COST: Unfortunately, there is no free version, though there is a basic subscription for just $9.99 a year. That basic version won't sync with your bank accounts; if you want to do that, you'll need the slightly more expensive version for $39.99.
14. Dollarbird
Dollarbird has a modern and colorful interface that is reminiscent of what Google uses for many of its mobile apps.
It is a "calendar-based" finance app, allowing you to forecast your money out.
We tend to live in the moment, but planning for the future is one of the most important parts of money management. It has an automatic balance calculation to give you an accurate picture of exactly where you stand.
COST: The app is free, or you can subscribe for $4.99 per month or 39.99 a year for additional features.
15. GnuCash
If you know anything about Linux, the name of this app will mean something to you.
Indeed, GnuCash is an open-source app. There are no GNOMEs here, though; this app is all about managing your money.
And, due to its open-source nature, this app can be molded into a legitimate Quick replacement. Don't forget tracking your bank accounts, investments, income, and expenses. It does all of that, too!
COST: Considering it's totally free, this app is worth taking for a spin.
16. Everydollar
Whether you are a Dave Ramsey fan or not, the Everydollar app developed by his company has generally been well-received.
It allows you to create a customizable monthly budget based on the zero-based budgeting approach.
If you happen to be a freelancer or have a business of some sort, this app is good for tracking business income and expenses due to its customizability. It will also connect you with financial planning and tax professionals.
COST: The app costs $99 per year and comes with a 15-day free trial.
17. PocketGuard
PocketGuard is a mobile-first budgeting app that makes it easy to track your money.
For the most part, PocketGuard does all of the budgeting basics: track your expenses, income, and investments all in one place.
It will also let you set savings goals and get reminders about monthly payments. It will also help you cut expenses on your cable and internet bills.
COST: The app does come with a fee – $3.99 monthly or $34.99 annually.
18. Clarity Money
Clarity Money is one of the few apps you'll encounter to use machine learning.
What does that mean? What it can do is "learn" your finances in order to help you make better decisions.
Of course, it does all of the things a budgeting app would normally do in terms of tracking your finances. It will also help you cancel subscriptions you no longer want to save money. It is quite an intriguing concept.
COST: Clarity Money is by far the most expensive app on this list; there is a $299 "initiation" fee plus a $19/month subscription.
19. EasyBudget
As its name implies, EasyBudget has one main goal: to make your finances easy.
Because of this, it intentionally foregoes things like budget categories, graphs, and it lets you manage multiple accounts.
Perhaps a better name would have been SimpleBudget. All you do with this app is to add your expenses and get a quick glance of your balance for the month.
If that's all you need, it might be the right Quicken alternative for you.
COST: EasyBudget is free.
What is the best alternative to Quicken?
The answer to this question depends upon what kind of expenses you are tracking on a daily basis. For the "average" consumer, Personal Capital is a great option.
This app will automatically suggest a monthly budget based on your income (though you can change it). It also has a focus on net worth and investing.
Overall, it's a great choice.
What is the best alternative to Quicken for Mac?
Firstly, any of these applications that have a web-based version should work fine on a Mac provided you aren't using an archaic web browser. But what if you don't want your data stored in the cloud?
Luckily, many of the financial apps mentioned on this list can be used as a standalone on Mac: YNAB, Tiller, and Moneydance. If any of them suit your needs, that is probably your best bet.
However, it's worth noting that Banktivity was made for macOS (finally, some love for Mac users!). In fact, its interface looks reminiscent of iTunes or something along those lines.
Is Quicken 2019 Subscription Only?
In a word – yes. Quicken has been subscription-only since 2018. Plans start at $34.99 per year. At the high end, you'll be spending $89.99 per year – not bad considering it's their most expensive of four plans.
What Is Comparable to Quicken?
If you aren't interested in all these flashy new apps and just want something similar to Quicken, your best bet is probably Moneydance. It looks similar to the old Quicken, plus it allows you to work "offline," not relying on the cloud.
There are also Tiller and YNAB, which are great apps for entering transactions manually.