Best Online Banks for 2020
This article includes links which we may receive compensation for if you click, at no cost to you.
Have you been hearing about the pros of online banking – and are keen to find out more? You've heard that you could get lower fees, better interest rates, and a bundle of other attractive features – and you can't help but be intrigued!
Well, what you've heard is very accurate. Online banks do offer some attractive features and are often thought to be the future of managing money.
Today, I'd like to dig a little deeper and tell you more about internet banks, as well as the best online banks on the market right now.
Because, honestly, there are some excellent online banks that provide a convenient, affordable, and secure way to manage your money at the click of a button.
What Are Online Banks?
While most banks will now have an online banking option (that allows you to complete banking tasks online on your computer or smartphone), in this post, I'm talking about online-only banks.
By that, I mean banks that only offer their services online, and don't have actual branch locations. In other words, they're the non-traditional banks that provide banking from the comfort of your own home.
Because online banks don't have to maintain brick-and-mortar presence, they often charge lower banking fees and offer better interest rates.
Plus, you can complete common banking tasks online without having to meet anyone face-to-face or speak to a bank's representative over the phone – and, in this digital day and age, that's a bonus for many people I know!
Best Online Banks for 2020
Here are the best online only banks:
CIT Bank
CIT stands for Commercial Investment Trust – which was the name the company initially used.
CIT Bank is owned by CIT Group – a financial holding company that has been around since 1908. CIT Group is headquartered in New York City, and CIT bank is CIT Group's subsidiary.
CIT also owns award-winning OneWest Bank, which is their Southern California branch. OneWest Bank is a regional bank with over 60 physical bank branches, whereas CIT is an online-only bank. 
CIT Bank offers two types of banking – commercial and consumer banking.
Its commercial segment offers commercial financing, equipment financing, real estate financing, factoring, and railcar financing.
CIT's consumer banking segment offers high yield savings accounts, money market accounts and certificates of deposit.
Here's a summary of CIT Bank:
Banking Products: High yield savings accounts, money market accounts and certificates of deposit
Rates: Competitive interest rates on high-yield savings accounts (up to 1.75% APY), money market accounts (1.80% APY), and certificates of deposit (up to 1.86% APY; minimum deposit – $1,000)
Fees: No monthly fees
Mobile App: Check your account balance and transaction history, transfer money between CIT accounts, deposit checks to savings and MMA accounts
ATMs: No access to ATMs
Other: Does not offer checking accounts.
Learn even more about this online bank by reading our CIT Bank Review.
Limited Offer: CIT Bank is currently promoting a cash bonus up to $300 for new accounts!
Chime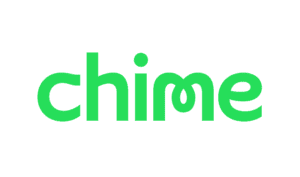 If you're after no-hassle banking, Chime bank may just be the online bank you're looking for.
It's quick and easy to use with a solid app that allows you to manage all your accounts in on place – and there are no hidden (nor visible) fees.
Opening a bank account with Chime gets you a Chime Visa Debit Card, a Spending Account, as well as a Savings Account (optional).
However, Chime's savings account rate is very low compared to other providers, but if you're looking for a bank that makes your everyday spending easy to manage, you could always use another online bank to park your savings.
Here's a summary of Chime:
Banking products: online bank account (a Spending account with an optional Savings Account)
Rates: Chime Savings Account – 0.01% APY
Fees: no monthly fees, no overdraft fees (SpotMe feature that allows you to overdraw up to $100 with no fees – if you qualify), no card replacement fees (other fees may apply)
Mobile app: 7 on the App store; 4.6 stars on Google Play
ATMs: large ATM network – access over 38,000 no-fee MoneyPass and Visa Plus Alliance ATMs; out-of-network ATM transactions will cost you $2.50 (no reimbursement)
Other features: automatic saving features; get paid early via Chime's Early Direct Deposit feature
Discover
Imagine you could cash in as much as $30 a month just for using your debit card. Sound too good to be true? Not with Discover bank.
Most people are familiar with Discover as a credit card company – but it does a lot more than that.
Offering straightforward account options and generous cashback, Discover is definitely one of the best online banks out there. Whether you're after an online savings account, a checking account, a money market account – you'll find that, and more.
Plus, if you need a student loan, Discover also offers one of the best private student loans for 2020 – so it could become a bank you use for most of your financial needs.
Here's a summary of Discover Bank:
Banking products: online savings account, money market account, cashback rewards checking account, CDs, and trust accounts
Rates: online savings account – 1.50% APY (no minimum balance); money market account – 1.35% APY (for balances under $100,000), 1.40% APY (on balances of $100,000 and over); rewards checking account – earn 1% cash back on up to $3,000 in everyday debit purchases; certificate of deposit – 1.75% APY (12-month term), 1.75% APY (24-month term), 1.80% APY (5-year term)
Fees: no maintenance fees (other fees may apply)
Mobile app: 8 on the App store; 4.7 on Google Play
ATMs: over 60,000 no-fee ATMs nationwide; could be charged a fee by out-of-network ATMs
Other features: offers a variety of other products with generous rewards (like credit cards), as well as private student loans, personal loans, home equity loans, and more
Learn more in our Discover Bank review.
Radius Bank
Radius Bank offers some solid rates on checking and savings accounts as well as certificates of deposit.
You can also get 1% cashback on your debit card purchases as well as a solid 1.20% APY.
However, do bear in mind that to enjoy these high rates, you will need to satisfy account balances, which are quite high.
Learn more about this online bank by reading our Radius Bank Review for 2020.
Here's a summary of Radius Bank:
Banking Products: checking accounts, high-yield savings accounts, money market, CDs
Rates: Rewards Checking – 1.00% cashback on debit card purchases, 1.00% APY (balances of $2,500- $99,999.99), 1.20% APY (balances of $100,000 or more); Superhero Checking – 0.50% APY (on balances of $2,500 and more); high-yield savings account rates –1.65% APY (on balances of $25,000 and up), 1.50% APY (on balances of $2,500–$24,999.99); look up the full list of Radius Bank's CD rates here
Fees: no monthly service fees (other fees may apply)
Mobile app: 4 stars on the App Store, 4.4 on Google Play
ATMs: free ATM access worldwide (unlimited rebates for fees charged by other banks)
Other features: for some accounts, Radius will match your interest and donate it to March of Dimes; Early Direct Deposit feature available; offer an Essential Account, designed for those with poor banking record which you can use to improve your credit record
SoFi Money
SoFi is a finance company well-known for its affordable student loans and mortgages – but it's also an excellent online-only bank for anyone looking to manage their money in a convenient and low-cost way.
With SoFi Money, SoFi's online cash management account, you get two-in-one: a checking as well as a savings account.
It's a hybrid account that offers some excellent features for anyone looking to keep their money somewhere where it can grow – without paying fees.
Here's a summary of SoFi Money:
Banking products: a combination of a checking and savings account, high-yield deposit account
Rates: 0.20% APY on all cash balances
Fees: No monthly account management fees (other fees may apply)
Mobile app: complete banking tasks like mobile transfers, photo check deposit, and more. The app has 4.8 stars on App store; 4.2 on Google Play
ATMs: worldwide access, fees reimbursed
Other: P2P transfers available (instant between SoFi Money holders); quick online sign-up process (60 seconds, according to SoFi!); your money is FDIC insured up to $1.5 million
Huntington Bank
Unless you live or travel in Midwestern states such as Illinois, Michigan, or Ohio, you probably haven't heard about Huntington Bank. The bank has a growing presence in the Heartland, but it's also becoming a solid option for customers everywhere online.
First-and-foremost, Huntington is a traditional bank, so it doesn't quite fit in on this list. But I'm including it for two reasons:
Because of its 24-hour grace period on overdraft charges.
Because Huntington's savings rate can compete with an online high-yield savings account.
Ideally, you would always keep your checking account up to date and never need a grace period. But anyone who has experienced out-of-control overdraft fees will appreciate this feature.
Essentially, you'll get a heads-up before the fees start rolling in, the downside:
If you don't or can't get the account under control, Huntington will assess some heftier-than-average fees: $37.50 per transaction up to four times a day.
Huntington's checking accounts offer solid no-fee options for millennials, both in checking and savings accounts. You won't have to maintain a minimum balance to avoid checking account fees which also helps Huntington stand out.
If you'd like a traditional bank with strong online tools — and you'd like to earn a decent rate of interest on your Money Market savings account — give Huntington Bank a close look.
Heres a summary of Huntington Bank:
Banking Products: Checking, Savings, Certificates of Deposit, Insurance, Investments, Loans, Budgeting Tools.
Rates: Competitive with online banks for Money Market savings; no return on checking account balances; CDs have nice introductory rates.
Fees: No fees for checking account, $3 out-of-network ATM fee, $37.50 overdraft fee (after 24-hour grace period), $25 extended overdraft charged every five business days account is below $0.
Mobile App: Solid, especially for a traditional bank. Google Play users give it 4.2 stars; iPhone users rate the app 4.8 stars.
ATMs: 1,800 in Midwest; $3 fee to use other banks' ATMs.
Other: Available as a traditional brick-and-mortar bank in Ohio, Michigan, Wisconsin, West Virginia, Pennsylvania, Indiana, Illinois, and Kentucky.
Ally Bank
Ally Bank is another attractive option for the tech-savvy account holder – no wonder it ended up in our "best banks for millennials" list. You get low fees, high-interest rates – as well as a selection of different types of accounts (checking, savings, CD, money market, and IRA).
Ally also offers plenty of credit cards, loans, and investments to choose from – meaning it could also handle many more of your financial needs.
Here's a summary of Ally Bank:
Banking products: online savings, interest checking, money market and a range of CD accounts (as well as IRA and trust accounts)
Rates: online savings account – 1.60% APY on all balance tiers; interest checking account – 0.10% APY (on less than $15,000 minimum daily balance), 0.60% APY on $15,000 daily balance on more; money market accounts – 0.75% APY; high-yield CD account – up to 2.15% APY (no minimum account balance); no penalty CDs – 1.65% APY (less than $5,000 opening deposit), 1.70% APY ($5,000 minimum deposit), 1.85% APY ($25,000 minimum opening deposit)
Fees: no monthly account maintenance fees; but there are fees for excessive transactions (savings account), outgoing domestic wires, and other transactions
Mobile app: 8 stars on App store; 4.3 on Google Play
ATMs: access to over 43,000 ATMs for checking or money market accounts, fees reimbursed (up to $10 per statement cycle for fees
Other features: Offers stock trades and ETFs and a range of loans, as well as financial tips, tools, and banking advice
Is Online Banking for You?
As with everything, there are pros and cons to online banking – but it certainly provides a convenient, low-cost way to manage your money without even leaving the house.
Low overhead charges often mean that online banks offer low fees and highest interest rates – which is exactly what almost every millennial is looking for!
If technology doesn't scare you and you don't think you'll need a customer representative to help you handle your cash face-to-face, then an online-only bank is a good shout.
Are Online Banks Safe?
Quick answer, yes, as long as you make sure the online bank that you are interested in is backed by the FDIC, they are safe. So, as long as they are insured by the Federal Deposit Insurance Corp, your account is insured up to $250,00.
Choosing The Best Online Bank For Your Needs
We all have different financial needs – and some features may be more important to you than others, such as a free checking account. Some may want to easily manage their everyday spending on an online bank app – while others may simply want to park their money in a high-yielding savings account.
Before you choose which bank to go with, make sure you read the fine print. Taking a good look at the bank's website and making sure you're aware of all potential fees is a must.
While most online banks don't charge monthly fees – there could be other fees, so make sure you know what they are in case the bank charges a fee for a common banking task for you.
Additionally, make sure you choose a bank that offers solid interest earnings – but make sure you know what the required account balances for that are. There's no point in choosing an online bank that gives you excellent APY if you can't qualify for it.
Finally, make sure your money is protected – choosing a bank that is FDIC insured will give you peace of mind, so always check whether the bank you're considering is federally insured.