Whether you're side hustling for extra cash or working on a brilliant business idea, opening a separate business account is non-negotiable.
Keeping your business and personal finances separate is the only way to make sense of how much you're making and spending on your business.
So, how do you go about opening a business account – and who should you bank with for the best customer experience, rates, and perks?
In this post, I want to tell you about the best banks for small businesses and what features make them shine among their competitors.
Top 8 Best Banks for Small Business
Here are the top 8 banks for small business owners:
1. Chase
Chase Bank provides excellent business banking, and it has a large footprint of more than 4,700 physical branches.
Chase Bank offers business loans, savings, and checking accounts. You can manage your business finances on the go with a top-rated Chase mobile app.

Checking
A Chase Business Complete Banking account is perfect for small businesses.
Chase QuickDeposit makes it easy to deposit checks directly from within the mobile app and you'll have access to 16,000 ATMs or a branch nearest you for withdrawals and cash deposits.
Savings
Chase offers two business savings accounts: Chase Business Total Savings and Chase Business Premier Checking.
Chase Business Total Savings targets businesses with lower savings balances, first-timers, or those who are using savings as overdraft protection. Chase Business Premier Savings is better suited for businesses with higher savings balances looking to maximize earnings or save for growth.
It's important to note that both come with monthly fees ($10 and $20 respectively); however, these can be waived by meeting relatively simple conditions such as maintaining a minimum deposit.
Chase Business Credit Cards
Chase also offers some of the best small business credit cards. That's not surprising because Chase is one of the biggest card issuers in the United States – and is known for its stellar credit card rewards.
The most popular Chase business credit cards fall into their INK line of cards:
Ink Business Preferred Credit Card
Ink Business Unlimited Credit Card
Ink Business Cash Credit Card
All three come with the new cardmember signup bonus opportunities and great rewards.
Small Business Loans
Chase offers fixed and variable rate business loans from $10,000 and terms up to 7 years.
Learn More:
2. Bluevine
BlueVine is an online-only business bank founded in 2013. The platform offers a bank account, lines of credit and business loans, and a payment processor.
BlueVine only offers one checking option: its Business Checking account. The account has no minimum balance requirements or monthly service fees, and you can earn with up to 2.00% APY on balances up to $100,000.
BlueVine Business Checking also offers easy ACH transfers between your external accounts, unlimited transactions, and the ability to schedule one-off or recurring payments. The account comes with a Mastercard business debit card, two free checkbooks, and fee-free withdrawals from MoneyPass ATMs.
BlueVine is partnered with Coastal Community Bank, so all of its accounts are FDIC-insured.
3. Bank Novo
Novo serves as a fee-free, online-only bank targeted directly at entrepreneurs, freelancers, and small business owners.
To be clear, they are actually a tech company with a banking partner. This means they have all the financial basics covered (including FDIC security), but built on a really powerful and intuitive digital interface.
In fact, that's exactly what I love about Bank Novo: how easy their apps are to use and how it integrates with other small business tools like Stripe, Quickbooks, and Slack.
Bank Novo even gives exclusive member-only discounts to popular tools like Google Cloud and Google Ads, Hubspot, Salesforce Essentials, and Zendesk.
You can open an account in less than 10 minutes with a minimum deposit of $50. After that, there are no ongoing account balance requirements or monthly fees.
The downside, however, is that Novo only offers checking accounts. So if you're looking to keep all of your business finances at one bank – such as credit cards, loans, or savings accounts – you'll need to look elsewhere.
Learn More:
4. Axos Bank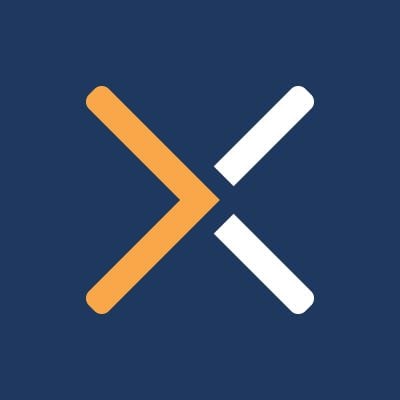 Axos Bank is another online-only bank, but unlike Novo, they offer a wide array of customized business banking solutions, like business interest checking, business savings, and money market accounts, as well as CDs.
Being an online bank, Axos offers digital tools and an app. The downside is that the app doesn't get such high ratings, unlike Chase or Novo.
Checking
Axos offers two small business checking accounts: Basic Business Checking and Business Interest Checking.
The Basic Business Checking account is one of the best basic business banking solutions available to small businesses right now. It's free, and there's a nationwide surcharge-free ATM network to utilize.
There is no minimum deposit to open the account as well as unlimited item processing (debits, deposits, credits, etc.).
Their Business Interest Checking Account offers 1.01% APY (average daily balance of $5,000 or more required).
Savings
There are two business savings accounts available through Axos Bank: Business Savings and Business Premium Savings.
They offer competitive interest yields and no monthly maintenance fees (if you meet the minimum balance requirements during the statement cycle).
Business Savings Account offers 0.20% APY ($1,000 minimum opening requirement).
Business Premium Savings account offers 0.20% APY ($24,000 minimum balance for APY).
Money Market Accounts
Their Business Money Market account comes with no monthly fees (minimum daily average balance of $5,000 required) and check-writing privileges.
A $1,000 minimum opening deposit is required for new accounts.
Business Certificates of Deposit (CDs)
Terms range from 3 months to 5 years, but rates aren't quite as high as some of their competitors.
Learn More:
5. Capital One
Capital One offers excellent business banking services which include checking and savings accounts, merchant services, credit cards, and tools to manage and analyze your cash flow.
Capital One is an excellent option if your business is just starting out. Plus, its Spark Business Savings account comes with a promotional APY that is super competitive.
In addition to excellent checking and savings account offers, Capital One offers no-fee checking and savings accounts which a lot of beginning business account holders qualify for.
Checking Accounts
Capital One has two business checking accounts: Business Basic Checking and Business Unlimited Checking.
Both come with monthly fees ($15 and $30 respectively); however, they are easily waived by meeting minimum balance requirements.
Savings Accounts
Capital One is currently offering one business savings account: Business Savings.
One of their best features is a promotional interest rate for the first 12 months.
You'll need a minimum of $250 to open a new account and a $300 minimum account balance to waive the $3 monthly fee.
Capital One Business Credit Cards
Like Chase, Capital One is also known as having some of the best credit cards for small businesses.
The Capital One® Spark® Cash Select for Business card is great for those wanting to maximize cashback on their spending, earning unlimited 1.5x on all purchases. There's even a $500 cash signup bonus once you spend $4,500 on purchases within the first three months or the option to receive 0% APR for the first 12 months.
The Capital One® Spark® Miles Select for Business card is suited for companies looking to earn miles to redeem towards travel, earning unlimited 2 miles per $1 on all purchases.
This card offers 50,000 miles – equal to $500 in travel – sign-up bonus after spending $4,500 on purchases in the first 3 months. There is also an annual fee of $95, waived the first year.
Business Certificates of Deposit (CDs)
Capital One CDs come with attractive interest rates and flexible term lengths.
Learn More:
6. Wells Fargo
While several banks offer stellar business banking, there's one bank that ticks most, if not all, of the boxes for small businesses – and that's Wells Fargo.
When it comes to business checking and savings accounts, there are simple options to choose from as well as the more advanced business accounts that allow you to perform complex banking needs.
Like other big banks on this list, Wells Fargo also offers loans, CDs, credit cards, and merchant services — and no-hassle cash or check deposits since Wells Fargo has branches everywhere.
Checking
Wells Fargo has multiple checking accounts to choose from and each comes with monthly service fees – but you can avoid them if you maintain certain average balances (from $500 each fee period).
You only need $25 to open an account; however, you can earn a $500 bonus if you open an eligible small business account and have a $15,000 minimum balance on day 30, and day 90 of opening.
Savings
Like some of the others, Wells Fargo has two tiers of business savings accounts. The Business Market Rate Savings account is for new and growing businesses that are trying to build up some savings, while their Business Platinum Savings account is for an established business looking for long-term growth.
They both offer interest, though minimal, at 0.03% APY and 0.10% APY respectively. Monthly fees do apply but can be avoided with qualifying actions.
Wells Fargo Business Credit Cards
Wells Fargo has several business credit cards available and each gives you the option of cash or points back for redemption.
Depending on the card you choose, you may be offered a one-time signup bonus of either $500 or $1,000.
However, Wells Fargo does not compete well with the cards Capital One and Chase offers.
Small Business Loans
Wells Fargo offers unsecured small business loans ranging from $10,000 to $100,000 in 1 to 5-year terms. Fixed interest rates start at 7.75%. These are comparable with other big national banks such as Bank of America.
Learn More:
7. NorthOne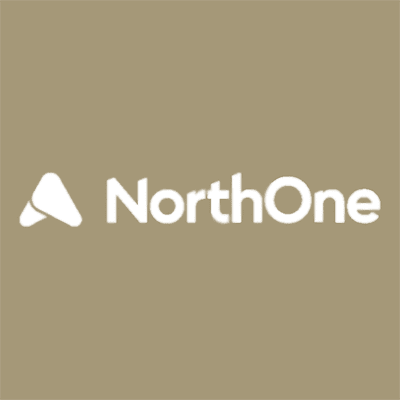 Similar to Novo, NorthOne is an online-only, relative newcomer aimed squarely at small businesses.
They are tech-focused, with a robust mobile app that is highly rated (4.7 stars in the App Store). They also offer integrations with your accounting, eCommerce, and point-of-sales tools (Quickbooks, Expensify, Amazon Pay, Shopify, Stripe, etc) to help streamline your business and eliminate manual data-entry.
NorthOne is FDIC-insured and offers a network of 300,000 ATMs that you can use to withdraw or deposit cash.
Unlike the big banks, they again only offer checking accounts, but they do offer unlimited sub-accounts so that you can have dedicated "buckets" for taxes, payroll, or savings.
Depending on your business, the sub-accounts, ATM deposits, and more extensive integrations might be important advantages over Novo Bank, but NorthOne does have more fees. While Novo Bank is totally fee-free except for a $27 insufficient funds charge, NorthOne charges:
$10/mo for unlimited banking with no minimum balance requirements
$10 for a domestic wire transfer and $25 for international
$5 overdraft fee
$10 for ACH/PAD returns
$25 for insufficient funds
You can open an account in just a couple of minutes with $50.
Learn More:
8. U.S. Bank
U.S. Bank offers a full slate of business banking products — all of which mix the best features of online and in-person banking.
The bank has high-rated mobile apps and more than 5,000 ATMs and 3,000 physical branches spread across 26 states.
Checking Accounts
U.S. Bank has four business checking options: Platinum, Gold, Silver, and Premium. I recommend the Silver account which has no monthly fees. You'll also get 150 free transactions a month. Both of these features can help most small businesses get off the ground.
Savings Accounts
U.S. Bank has money market accounts, traditional business savings accounts, and CDs with competitive interest rates.
U.S. Bank Business Credit Cards
The bank has two fee-free credit cards, but its Business Leverage card, which charges a $95 annual fee beginning in year 2, comes with the most perks. For example, you could double your rewards points in the spending categories you choose.
The Business Platinum card, which charges no annual fee, offers 20 months at 0 percent interest, and this includes balance transfers — another nice tool for new businesses.
Business Loans with U.S. Bank
U.S. Bank stands out with its wide variety of business borrowing services. From lines of credit to invoice financing, U.S. Bank can help small businesses with erratic cash flows weather the fiscal year.
Your business can also access Small Business Administration loans when it's large enough to qualify
Learn More:
Do I need a business bank account for my small business?
It's true that most entrepreneurs start out by using their personal bank accounts to fund business expenses and pocket profits.
But these days, it's so easy to open a business checking account that it doesn't make a lot of sense not to. Some of the benefits:
Taxes. It will help you keep your business and personal expenses separate, which makes tax season significantly easier.
Legal Protection. If your company is legally separate from you (an LLC or Corporation), then you need the financial separation to protect yourself in case of legal action.
Added Benefits. Business bank accounts include added benefits like limited personal liability protection and purchase protection for your customers.
Lines of Credit. Many business banks extend lines of credit to their customers.
Tech Integrations. Opening an account with one of the banks focused on entrepreneurs and freelancers lets you take advantage of their tech integrations so that you can run your business seamlessly across all of the different digital tools and platforms (Shopify, Stripe, etc).
Learn More:
How To Choose the Best Business Bank
There are so many banks to choose from, but not all banks were created equally. Each bank offers different features. Think about why you need a business account in the first place, and how you're likely to use it.
While some banks will offer excellent APY rates on business savings accounts, that might come at a price of no checking accounts. Which do you need more?
Some banks will offer free checking accounts, while others will charge you for them – but will provide you with a ton of exciting business perks in return.
Think about what your side hustle or business needs and that'll help you choose the bank that equips you the journey ahead of you, and helps you in achieving business success.
Factors to consider as you compare business accounts:
I've listed my favorite banks for business accounts. But as you compare these banks and others on your list, pay attention to these factors:
Transaction fees: Will you make a ton of small transactions? Look for free transactions or transactions with low fees. Some accounts have no fees for a set number of monthly transactions.
Mobile banking: Will you interact with your bank mostly online? Look for top-rated mobile apps and features such as online bill pay.
Loans for operating expenses: Some businesses make all their money in just a few months but have expenses all year. Lines of credit or savings-backed overdraft protection features can help you stay in the black.
What about cash management? Cash is still king, but it's also a hassle to deal with. If your business interacts with customers through cash make sure your bank offers free cash deposits and local ATMs if you need to make a withdrawal. If you never handle cash you won't need these features.
What about integrating with apps? If you interact with your customers online, you may want several ways to exchange funds. You can connect any bank to PayPal, but some banks can interact directly with your point-of-sale system to make transactions more seamless.
Small business lending: You probably won't qualify for a Small Business Administration loan right off the bat, but after a few years in business you may need to expand with an SBA loan. If you think this is in your future, check out your bank's business loans.
FDIC protections: This goes without saying, but make sure your bank is an FDIC member. FDIC banks have free insurance that will replace up to $250,000 in your business or personal account.
Monthly balance: Unless you get a truly free account, you'll have to meet a minimum monthly balance to waive a monthly fee. Make sure your business will keep enough money in the bank to waive these fees — or budget for the fee.
Physical branch locations: With so many great online banks, you may never need a physical branch. But if your business prefers an in-person approach to banking, choose a bank or credit union with a local presence.
Opening a separate business bank account is a significant step in your business journey – and you need to make sure that you know exactly what to look to make the best decision.