Updated:

March 27 2020

| Grant Sabatier
This article includes links which we may receive compensation for if you click, at no cost to you.
Investing can be intimidating to those who, like me, have no clue what they're doing. But most smart people realize that investing is a great way to save money for the future.
Many people choose to invest their money to save for retirement and do so through an employer-provided 401(k) or an IRA. This is a good start to investing, but if you want to invest and save more, there are plenty of options available.
You don't even have to use the money for retirement — you could invest money in order to save for a vacation, deposit for a car or house, or gift for a loved one.
Rather than paying some guy in a suit to invest your money for you, consider downloading and using a micro-investment app. The four best-known micro-investing apps are Robinhood, Stash, Acorns and Betterment; however Public.com is an emerging app worthy of great consideration.
Some are better suited for hands-off investors, while others allow you to control your investments from start to finish.
But which is right for you?
5 Best Micro-Investing Apps for 2020
Here are the 5 best micro investing apps:
1. Robinhood
If you're looking for a micro-investing app that allows you to be very hands-on, consider Robinhood. This app has been around since 2013 and aims to make investing accessible and affordable for everyone.
Robinhood doesn't charge commission and it's free to open an account. Transfers of funds to your bank is also free.
The benefit of using Robinhood is that it's a simple app designed for new investors. That means there are no bells and whistles or confusing language used — the app is designed to be as easy to use as possible. If you're more experienced at investing, Investopedia says, you might find Robinhood to be lacking due to its no-frills platform.
Unlike Stash and Acorns, Robinhood lets you trade full stocks. You can also buy and sell with Bitcoin. With Robinhood, you're able to stay on top of your investments with real-time market data.
While Robinhood's platform is based around an app, you can also access your account from your laptop or computer. This feature is new, having debuted earlier this year. It allows you to discover new stocks via the "Collections" section, which sorts investments into categories like gas and oil, social networks and entertainment.
You can also see the average share price investors bought stocks at and their current prices. Other features include a list of related stocks that other investors bought, stock ratings by analysts, earnings information and general stock market news.
Robinhood is a great choice if you want to take a deeper dive into the stock market but aren't quite sure where to start. The app is available on iTunes and Google Play in the U.S.
Robinhood - Free Investing App Price: FREE With Robinhood, you can start investing without any transaction fees. Start Investing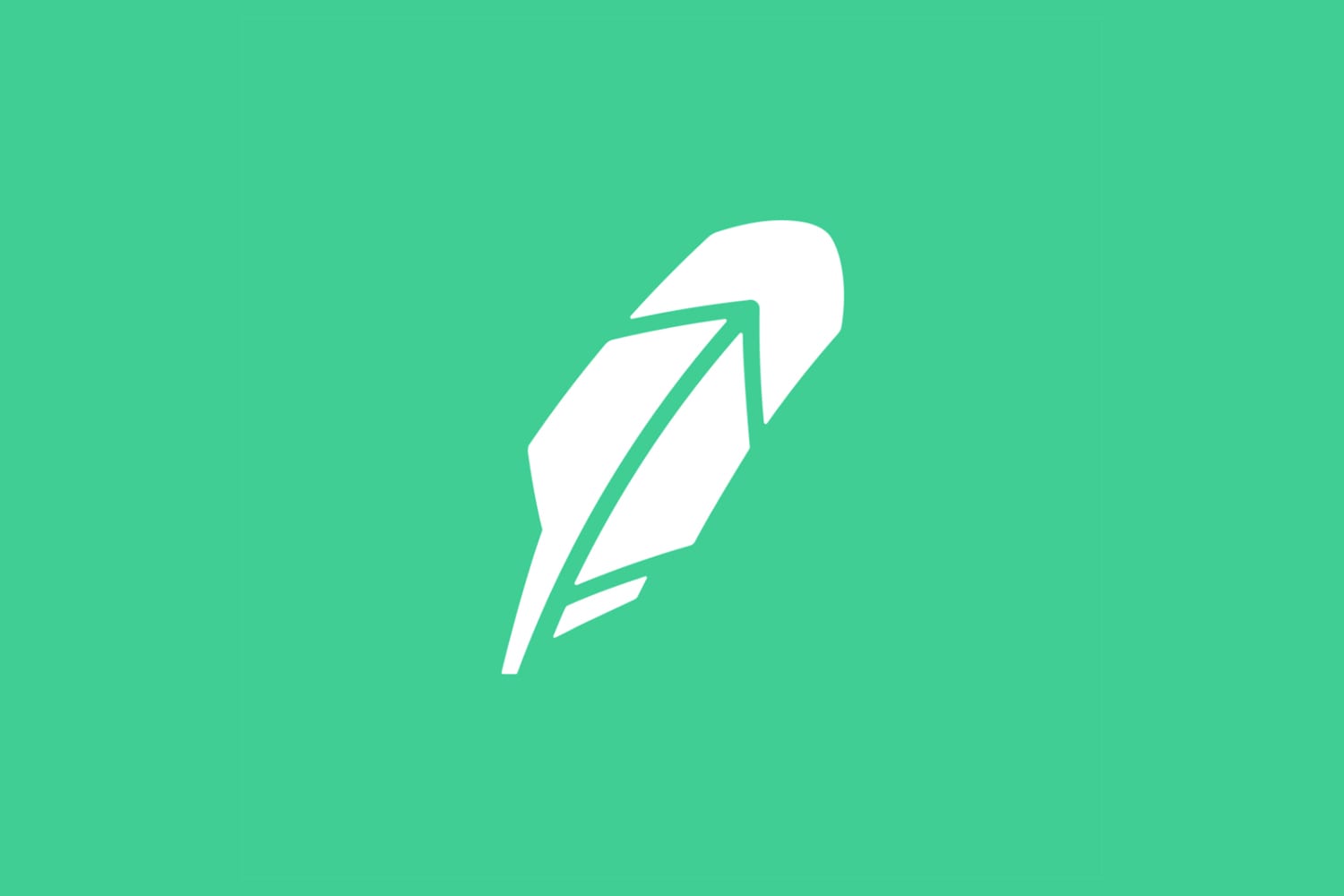 2. Public.com
If you mixed investing with social media, the end result might resemble Public.com, the platform that rounds out my list of micro-investing apps.
Public's iOS and Android apps let you connect with other investors much like you connect with friends on social media. When you're not sure where to start as an investor, interacting with more experienced traders makes a lot of sense.
Public makes mindful investing easier through its use of themes. The platform has about 50 investing themes which bundle similar companies together.
Maybe you want to invest in women-led businesses or environmentally conscious companies? Public has a theme for that, helping you invest with your heart along with your head.
But make no mistake: They also appeal to your financial common sense.
Public.com Investing Features:
Commission Free Trading: This has become commonplace now. Public's predecessor, Matador, was a pioneer.
Fractional Shares: Don't want to wait 'til you have the funds to buy a full share? You can invest in a fractional share. (Public calls fractions "Slices.")
A Referral Bonus: Get a free Slice when you refer a friend who signs up. (Your friend gets a free Slice, too.)
Real-time Trading: During trading hours there's no delay even when you trade only a Slice.
In-App Support: When something in the app gets you confused, you can chat with a customer service rep through the app itself.
No Minimums: You can open an account and invest with any amount.
Earnings on Uninvested Cash: Unlike most commission-free investing platforms, Public pays a decent interest rate on your uninvested cash, up to $10,000. Your uninvested funds, up to $500,000, are SIPC-insured, too.
Public isn't for high-volume day traders, and it doesn't work for international trading or cryptocurrency. If you prefer a completely passive approach, Public isn't for you either.
Though it does have some advanced features, Public works best for new investors who want to learn the ropes, earn some extra cash, but not control every nuance of their portfolio.
One last thing: Use common sense when taking investment advice from friends on Public's optional social media platform. There's a reason financial advising is a paid profession.
Public.com - Investing Made Simple Public.com makes it easy for you to invest any amount of money in companies that you love and care about, all while doing it commission free. Learn More
3. Stash
Stash is an app designed for beginners who want to be hands-on with their investments. They have very transparent fees and don't charge any trading fees or commissions.
After you download the app, you can connect it with your bank account. Stash will then ask you some questions to determine your risk level. This will be determined as conservative, moderate or aggressive.
Once you're ready to invest (Stash recommends reading its investors' guide first to make sure you're comfortable with the process), you can pick the types of companies and portfolios you'd like to invest in. You can choose to invest your money in causes that are important to you, specific interests, products, and services, or specific companies. This gives you a certain amount of freedom in determining where your money goes.
After choosing the types of companies you want to invest in, you'll see a list of companies that match your preferences. You can read more about each company and assess their risk level before actually investing your money.
Once you've made your decision, you can add it to your Stash portfolio and even choose to "Auto-Stash," where you can determine how much money to add to the investment on a weekly or monthly basis, it could be investing $100 or as little as $5. You can check your Stash portfolio in the app at any time and make changes as often as you like.
Stash is available on iPhone and Android devices. As of right now, you can only access Stash in the U.S.
To learn more check out our Stash review or download stash using the link below.
Stash Plans:
STASH Beginner ($1/mo.) helps customers learn the basics of saving and investing with a personal brokerage account and access to banking services, including Stock-Back™ rewards.
STASH Growth ($3/mo.) helps customers build the foundation of a healthy financial life with a personal brokerage account, retirement account and access to banking services, including Stock-Back™ rewards.
STASH+ ($9/mo.) helps customers maximize the value of every dollar they make with a personal brokerage account, retirement account, two custodial investment accounts for minors, a metal STASH Debit Card with 2x Stock-Back™ rewards, and a monthly market insight report.
STASH - Millennial Money readers get $5 Free Price: $1 Per Month Stash is one of the best investing apps for beginners, with tons of options, a low price point, and personalized guidance. Start Investing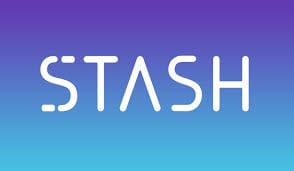 4. Acorns
If you're more of a hands-off type, consider downloading the Acorns app. Once you connect your bank account to Acorns, it will round up your purchases and deposit the money into your Acorns account.
For example, if you buy something for $15.49, Acorns will take the extra 51 cents and save it.
Once your account reaches $5, Acorns will begin investing for you. If you choose, you can set your preferences to help the app decide where to invest. But if you prefer, you can let the app invest for you in a set-it-and-forget-it way.
With Acorns, you're unlikely to make a killing with your investments, but it's a good supplement if you want to start saving more each month. Since the roundup amounts are so small, you likely won't even notice the money missing from your account each month.
Acorns does charge a small fee, but that fee is waived if you have a zero balance. For balances under $5,000, that fee is $1 per month. Once your balance surpasses $5,000, you'll pay 0.25% of your balance per year, divided into monthly fees.
To learn more check out our Acorns review or download Acorns from the App Store or Google Play if you live in the U.S. or Australia at the link below.
Acorns - Invest Your Spare Change Price: $1 Per Month With Acorns, you will be investing without even knowing it just by rounding up your purchases. Get Acorns
4. Betterment
If Robinhood sounds too hands-on for you, consider Betterment. While this app allows you to be hands-off about your investments, it also gives you access to real financial advisors who can help you decide where to invest your hard-earned dollars.
When you sign up, you'll get two choices for service: Betterment Digital and Betterment Premium. The former is the simpler of the two, with no required account minimum and a small fee (0.25% of your assets). The latter has a higher fee (0.4% of your assets) but gives you easier access to financial advisors.
With Betterment Digital, you can speak with financial advisors through the app's messaging system. If you choose the Premium service, you'll get unlimited phone access to those advisors in addition to the in-app messaging. It's important to note that you'll also need a $100,000 account minimum to sign up for the Premium service, so most of us will have to stick with the Digital package.
Nerdwallet recommends Betterment for investors who want to be hands-off, are retired, want automatic rebalancing, have low balances or like goal-based tools. The Betterment app is available on the App Store and Google Play, but you can also access the tool online.
No matter what type of investor you are, there's a micro-investing app out there for you. For more hands-off investing, Acorns and Betterment are good choices. But if you want to dig deeper into the market and have more of a say in where you invest, go with Stash or Robinhood.
Each app helps you to save, so you can't make a bad choice — just make sure you research the benefits of each app before signing up.
Betterment - Get up to 1 year Free No matter your investing acumen, Betterment offers a robust and easy to use platform to help you retire well. Get Betterment
Creator of Millennial Money and Author of
Financial Freedom
(Penguin Random House). Dubbed "The Millennial Millionaire" by CNBC, Grant went from $2.26 to over $1 million in 5 years, reaching financial independence at age 30. Grant has been featured in The New York Times, Wall Street Journal, BBC, NPR, Money Magazine and many others. He uses
Personal Capital
to manage his money in 10 minutes a month.
Latest posts by Grant Sabatier (see all)