Survey Junkie Review
This article includes links which we may receive compensation for if you click, at no cost to you.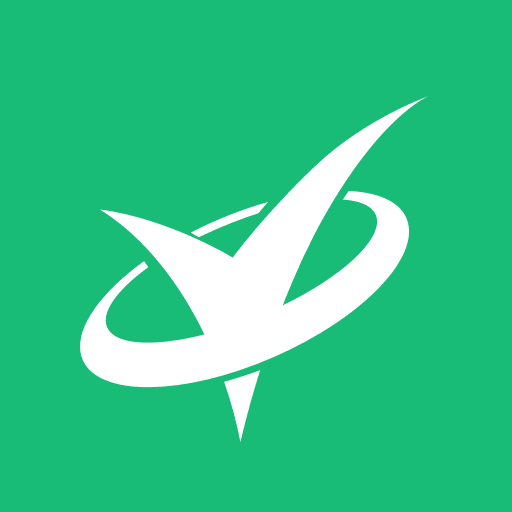 Survey Junkie
Bottom Line
Survey Junkie, like any survey site, won't replace your full-time job; however, it is a completely legit way to make extra money in your free time. Survey Junkie is one of the oldest, most trusted survey websites. They're up front with point and time estimations, and offer a variety of cash out options. Overall, there are more pros than cons to Survey Junkie, and we recommend it.
Pros
Free to sign up
Earn points even for surveys you don't qualify for
Bonus points for a few quick tasks when you sign up
Redeem points for gift cards or cash
Easy to use
Cons
Limited survey offerings
Payouts vary; sometimes low
Only offers surveys (no product testing, videos, other tasks, etc.)
Who doesn't like to make extra money? I know you do because you're on this site, reading this post.
Online survey websites know this too. That's why they hang the fruit right in front of our faces! But is it a scam?
Full disclosure, Survey Junkie is not going to make you rich, but you can make extra cash in your spare time to help with bills, nights out, or even for your retirement fund.
Is Survey Junkie Legit?
I want to address this right away because it's a common question: Is Survey Junkie Legit?
The short answer is "Yes." The site really will do what it says: trade your time taking surveys for cash. Survey Junkie is not a scam. It is a legitimate survey company, and great way to make extra cash.
You will not get rich taking paid surveys. You may even decide the cash you earn isn't worth your time. But you also won't be scammed, and you shouldn't feel misled. You can join Survey Junkie and learn to use the site within minutes.
Now onto the fun stuff: Learning how Survey Junkie works and whether you should give it a try.
How Does Survey Junkie Work?
Survey Junkie has two ways for you to make money, both around the premise of market research and informing brands.
1. Taking Surveys
The first way is the same as any other surveys for money website: you make money on Survey Junkie by (you guessed it) taking surveys. After you've set up your account (instructions for that below), you can start taking paid surveys right away.
With Survey Junkie, you aren't just answering general questions about politics or your weight. The questions are focused, and they allow you to express your opinion. This, in turn, helps brands deliver better products and services.
You become an influencer for market research companies!
Before you click on and complete surveys, you can see how many points the online survey will earn you. You can also get a time estimate for completing the survey.
Surveys usually range between 10 and 200 points, and they can take you anywhere from a few minutes to 20 or 30 minutes. These are nice features so you have a clear idea of the time commitment and the reward.
Once you've taken enough surveys to reach the $10 minimum, you can get paid. Either redeem your survey points for cash or for gift cards. Some of the gift cards are for big names like Starbucks and Amazon. If you'd rather just cash out, Survey Junkie will send the money right to your PayPal account.
After you've finished a survey, the points will show up in your Lifetime Points column on the left side of your computer screen (a lot of online survey sites don't make the points reflect on your account right away).
2. Sharing Your Behaviors
The second way to make money with Survey Junkie is through their add-on program called "Survey Pulse", which allows you to share your online activity with brands in exchange for bonus points.
This is done through a browser extension or with an opt-in through the Survey Junkie mobile app.
After the extension learns more about your browsing habits, you'll find additional surveys unlocked that are relevant and targeted to you.
What activity does it track?
What you search
Websites you visit
Shopping activity
Ads you see
Content you engage with
This naturally opens the door for several privacy concerns, which the company addresses in the following way:
Like surveys, this information is shared with companies anonymously, so that the insight is shared with the brand but not Jane Smith's individual history.
The extension ignores sensitive data like email addresses, credit card numbers, passwords, usernames, etc.
If you want to browse privately while the extension is enabled, you can open a private/incognito window, which will disable the extension.
One important note is that in order to earn points with Survey Pulse, you need to keep the extension installed and enabled for 30 days. That means if you opt-in, keep it for a couple weeks and then change your mind, you won't be compensated at all.
Can You Actually Make Money With Survey Junkie?
Yes, you can make real money with Survey Junkie, but the question really is, "How much can I make?"
In other words, is it worth your time?
Well, let's just say this is not a career option. However, it can be a good replacement for wasting time on YouTube or getting in Twitter fights. Instead of scrolling, why not make some dollar bills? Heck, you could take surveys while you're watching Netflix – make money while you veg out.
But let's look at the reward-time commitment ratio and see if you think it's worth your time.
Just Released
Best Side Hustles for 2022
If you're looking for how to get started earning cash on top your 9-5, you're in luck! We just published our completed guide "The Best Side Hustles for 2022." It features our top 23 side hustles that can earn anything from a little extra spending money to thousands of dollars per month! Just enter your e-mail below and we'll send you the full guide!
Thank you! Please check your e-mail inbox now to receive the The Best Side Hustles for 2022 guide!
How Much Does Survey Junkie Pay Per Hour?
As I mentioned earlier, each survey will give you 10 to 200 points with the time spent on each ranging from three minutes to 23 minutes or more. So let's take a real example to figure out the hourly rate.
This, of course, depends on the amount of points you can earn in an allotted amount of time.
If you take a 10-point survey that's estimated to take 6 minutes, and if 10 points equal $0.10, then you'd be making $1 per hour. This is assuming the online survey takes you 6 minutes – in many cases, you can go much quicker than the estimated time.
Tip:
Use our
Survey ROI Calculator
so that you don't have to do this math yourself. It will help you quickly prioritize which surveys to take!
But the point here is clear: Those aren't impressive numbers. On the other hand, when compared to other survey sites, that's actually very good.
And the overall money you make with Survey Junkie depends on several things: how many survey invitations you ghet, the number of surveys you actually take, and how long each survey takes you.
When you first join Survey Junkie there may be a slew of surveys to take. But typically, people qualify for roughly 1 to 4 surveys each week.
Think of this way: most Survey Junkie users probably make enough money to pay their Netflix bill each month. However, I have heard of Survey Junkie users making over $200 some months when they're in an ideal target demographic.
But I wouldn't count on Survey Junkie paying off your student loan or your car loan.
Do You Really Get Paid from Survey Junkie?
This question keeps coming up because sites like Survey Junkie can seem too good to be true.
As I said above, the better question to ask is "Will I get paid enough for my time from Survey Junkie?"
But to answer the original question: Yes, Survey Junkie will redeem your points for cash or gift cards.
They can do this because your opinions — along with thousands of other peoples' opinions — have value to companies creating new products and services.
These companies contract with Survey Junkie to find out how their new products would be received in the marketplace before they spend valuable time and resources creating the product.
And Survey Junkie needs you to help deliver its end of the deal — public opinion. (Hence its willingness to pay for your time.)
Of course, public opinion isn't the only factor product researchers consider, but it's part of a bigger puzzle that goes into the research process.
How Do You Get Paid On Survey Junkie?
We're taking surveys because we want extra cash in our pockets. So here are the details on how that process works:
Survey Junkie Points to Cash
With Survey Junkie, one point is equal to one cent. Once you hit 1,000 points, you've reached the threshold for cashing out – $10. You can then choose to transfer money to your PayPal cash account or redeem it for gift cards (or e-gift cards) from Amazon or a variety of other stores and restaurants.
One important note: Your points will expire if you stop using your account. To keep your account active and make sure you keep your points, you just have to take a survey at least once every 12 months. Many other survey sites expire your points a lot sooner than 12 months (and that's mostly just annoying).
Also, you can earn points for surveys you take that you don't qualify for. Some survey sites will take you through a survey only for you to learn that you don't qualify for it. That means you don't earn any points – you've just wasted precious time.
With Survey Junkie, you can earn points even if you take a survey you don't qualify for.
Cashing out: Paypal or Gift Cards
Survey Junkie pays through PayPal or by sending you gift cards to leading retailers like Amazon, Target, and Starbucks.
If you'd like the money instead of gift cards, you will need a PayPal account. Luckily, PayPal is easy to use — both for receiving and sending money.
How Does Survey Junkie Pay Through PayPal?
Unlike some of its competitors, Survey Junkie will not charge a fee or reduce the value of your points if you opt for a payout through PayPal cash.
So if you have 2,500 points, you'll get your full $25 whether you choose a PayPal deposit or gift cards.
PayPal's transfer fees: PayPal itself will charge if you transfer money from PayPal to a bank account. This transfer fee typically takes about 3 percent of your cash. For $25, you'd lose 75 cents. Spending the money directly from your PayPal account avoids this transfer fee.
PayPal empties your points: Opting for Survey Junkie to send you cash will redeem all of your Survey Junkie points. There's no option for redeeming only part of your points. When you choose a gift card, Survey Junkie lets you redeem a portion of your points. This isn't a huge deal, but it has led to some confusion for some customers.
Survey Junkie Hacks
Here are a few ways you can earn extra money on top of taking surveys:
Install the Survey Junkie Pulse browser extension to earn passive points – if you're okay with Survey Junkie monitoring your web activity.
Use the Survey Junkie referral program – get points for getting others to sign up
Open a separate email account just for Survey Junkie – that way, you'll stay more organized and won't accidentally miss a survey opportunity.
How To Sign Up With Survey Junkie
So now that we've covered the nitty-gritty, are you ready to get started with Survey Junkie?
01. To start, just visit Survey Junkie's website and enter your information.
You'll be sharing basic information, like your email address, name, address, phone number, ZIP code, gender, and date of birth.
And one convenient thing is that you don't have to verify your email before getting into your account (although eventually, you will have to verify it, especially before you receive customer support or get a payout).
02. Familiarize yourself with the dashboard.
The first thing you'll see after signing up is your dashboard. On the left side, as I mentioned earlier, you'll see your "Lifetime Points" and your "Redeemable Points," and how much cash they're worth. You'll also find your "QuickStart Checklist."
Each step on this checklist earns you points, and it includes (1) Confirm Email (25 points), (2) How It Works (5 points), and (3) Complete Profile (50 points).
03. Complete your profile.
To complete your profile, you'll have to answer a series of questions about your lifestyle, like if you have a pet and what type of job you have. This will take around a minute to complete.
04. Start taking surveys!
You can then go to the Survey tab and start answering questions and earning money. You can choose which type of "research activity" you want, which include things like online focus groups, product testing, and phone surveys.
You earn a specified number of points for each complete survey. Really, a point is equal to a single cent. You will get paid out in $10 minimum increments. So keep up those surveys!
Another important feature is the estimated amount of time each survey will take to complete. This estimate is typically an overestimate. You can speed through the questions pretty rapidly as long as you are telling the truth.
Optional. Download the mobile app.
Lastly, if you want to do surveys on the go, like in the car on a long trip or on your lunch break, you can download the survey app, making it even easier to earn extra cash!
Pros And Cons of Survey Junkie
Now let's break this thing down list-style. What's the good and the not-so-good of Survey Junkie?
Pros
Free to signup (that's a given). see how
Get bonus points for a few quick tasks when you sign up.
Redeem points for your choice of a gift card or PayPal Cash.
You earn points even for surveys you don't end up qualifying for – no wasted time.
Long expiration on points compared to other sites – 12 months.
Your survey answers actually help companies improve their products and services.
Answers are anonymous.
A+ Rating with BBB (Better Business Bureau).
Cons
Too few surveys offered to users.
Low overall payout (typically in the single-dollar digits or low double digits).
Survey Junkie only offers surveys. You can't also earn points by watching videos, doing product tests, etc.
A bank transfer from PayPal to your bank account could take a few business days.
Only residents from the United States, Canada, and Australia are allowed to join now.
Alternatives to Survey Junkie
Survey Junkie gets a lot of attention from bloggers, especially those of us personal finance bloggers who write posts about side hustles and passive income.
Survey Junkie stands out partly because of its simplicity and it's so well rated. You really can make some pocket change while standing in line at the DMV, or during the movie previews, by sharing your opinions about products and services.
Naturally, you can find dozens of other sites out there through a simple Google search. Many survey sites offer similar ways to earn cash. Also, there's no reason to not sign up for other survey sites to test them out.
These legitimate companies have comparable payouts and benefits as Survey Junkie reviews, but they often require more time. In some cases, you'd even need to schedule product testing or be on a survey panel.
Alternative Survey Sites:
Inbox Dollars: Not only will you get paid to take surveys, but also for watching videos, playing games, reading emails, going shopping, and more.
MyPoints: This one's been around more than 20 years. Along with answering surveys, you can also earn some pocket change watching videos and taking polls.
Swagbucks: Another big name in this market, Swagbucks pays you for surveys, video watching, online shopping, and even, in some cases, visiting certain web sites.
Pinecone Research: Along with surveys, Pinecone pays you for testing actual products that you can usually keep. You could also be invited to be on a survey panel.
Vindale Research: This group pays cash for your opinions. Vindale will even cut you a check if you want. (PayPal cash available, too.)
Survey Club: This outfit can add clinical trials, focus groups, and product testing to your to-do list. At this point, you're making a bigger commitment, but if you have the time, you can earn some extra money.
Sample Junky: Think Survey Junkie but with actual product, samples to test before answering questions.
Harris Poll Online: If you follow politics, you've probably heard of these guys. Harris Poll also does market research for consumer products, and that's where you would come in.
Is Survey Junkie Worth It?
I used to think that taking surveys for money was a waste of time. But I've come around to this concept as a side hustle because it is easy to use. It is also less intrusive than other survey site platforms.
So is Survey Junkie worth it? Is it a good way to make extra cash? Yes, definitely.
Although the dollar signs aren't that big, this is extra cash we're talking about here. Money that isn't in your bank account that could be. And you can spend just a few minutes a day in order to make a couple hundred dollars a month.
Think of what you could buy with a few extra bucks each month. An extra coffee. A beer for you and your friend. Part of your phone bill.
So my final thoughts on Survey Junkie: Try it out. You won't know how it works for you until you give a test drive.