Swagbucks Review | Is Swagbucks Legit?
This article includes links which we may receive compensation for if you click, at no cost to you.
Swagbucks won't make you rich, but you could earn extra money for a couple of movie tickets or a free gift card each month.
The key is to let Swagbucks reward you for what you already do: online shopping, buying gift cards, surfing the web, watching videos.
Sure, you can put in some extra effort answering surveys, sign up for free trials, and take the daily poll. But Swagbucks shouldn't be your main gig—it's just not built to pay out that much.
We've done a full Swagbucks review and detailed all the tricks and tips to earn you the most money for your time.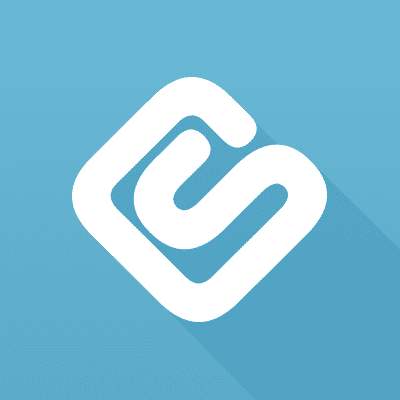 Swagbucks
Bottom Line
Swagbucks rewards you for what you already do: online shopping, buying gift cards, searching the web or watching videos. While it won't make you rich, Swagbucks is a free and easy way to make some extra money in your everyday life.
Pros
Easy Rewards
Intuitive Platform
Great Mobile App
Many Ways To Make Money
Cons
Lower Payouts for Watching Videos
What Is Swagbucks?
Swagbucks is a rewards site and mobile app. You join for free and then earn Swagbucks points by completing simple online tasks. Then, you can redeem your Swagbucks points for gift cards or cash—yes, cold hard cash—via your PayPal account.
The easiest way to earn these sb points is by using the Swagbucks search engine to do your daily web browsing. This way you'll earn rewards without even thinking twice about it.
But this isn't the only—or even the best—way to earn extra cash. There are many other ways to earn points. We'll talk more in-depth about them below.
How Does Swagbucks Work?
After you sign up for a Swagbucks account using the mobile app or Swagbucks.com, you can start collecting points—known as Swagbucks (SB).
These points can be redeemed in two different ways:
Gift Cards: Cash in your Swagbucks for an Amazon gift card, Visa gift card, or gift cards to places like Target, Starbucks, Walmart, Home Depot, Old Navy, Kohl's, and other leading retailers.
PayPal Cash: Deposit your Swagbucks as cash via your PayPal account—which you can then use to shop online just about anywhere—or transfer your cash into a checking account (PayPal will charge a transfer fee).
You can start using Swagbucks when you're 18. You'll also get a $20 bonus when you sign up here:
How Much Money Can You Make on Swagbucks?
So what's the exchange rate between Swagbucks and real bucks? Most of the time, 1 Swagbuck or SB point pays out 1 cent. You'd need at least 300 Swagbucks to cash out your account. So these 300 Swagbucks would become $3 in PayPal cash or gift cards.
To put matters in perspective:
You may earn 40 to 100 SB points answering a survey that takes 5 to 10 minutes.
In terms of labor, this could conceivably rival the federal minimum wage: It's possible to make 100 SB ($1) in 10 minutes, which would become $6 in an hour ($1.25 short of the federal minimum wage per hour). But this earning potential isn't likely. Read on to find out why not.
Is Swagbucks Worth Doing?
Stringing together enough surveys or tasks to pay out a steady flow of income isn't really possible.
In reality, you'd be spending time browsing for surveys or considering product trials—and that's time you wouldn't be paid for. This is true for just about any survey site. The amount of time you put into answering surveys doesn't pay out efficiently.
You may spend a few minutes reading about a survey before discovering you don't fit the demographic, thus not qualifying. Or a study you do qualify for might fill up before you get going on it. These are both common complaints among Swagbucks members. Either way, that's time wasted from an earning perspective.
All this translates into a low return on your investment of time. Often, you may earn only a dollar an hour… or less.
When Swagbucks Is Worth It
But if you're sitting on the couch binging your favorite TV shows, why not earn money at the same time? It's not exactly free money, but if you have plenty of spare time, it's pretty close.
Like I said up top, it all depends on how you see things. If you're looking for "make money online" ideas to replace your day job, Swagbucks won't hold up, and this wouldn't be a legitimate swagbucks review if I didn't let you know about the earning potential right now.
But if you want to turn the time you already spend on your phone or laptop into extra money, keep reading. With Swagbucks, you could earn enough to buy a couple movie tickets, an extra fast food meal every week, or at least a couple gallons of gas—all without leaving the mobile app.
If nothing else, as a Swagbucks member you could earn enough to pay your Hulu bill or your monthly Amazon Prime subscription.
Use Swagbucks for Good
You can also earn Swagbucks through donating to charities to help the poor, the environment, or those with medical issues.
For example, donate to the Sierra Club to help wildlife and earn up to 6,500 SBs. Or you can simply donate your earned Swagbucks to charities such as UNICEF, the Breast Cancer Research Foundation, or Save the Children, among many others.
Swagbucks Features
You shouldn't think of Swagbucks as a job in the traditional sense. The power of Swagbucks comes from its ability to turn what you're already doing into extra cash. Here's how:
Swagbucks Video
If you tend to watch random YouTube videos and realize a couple of hours have slipped by, Swagbucks Watch could help you turn your time watching videos into a little spending money.
Your cash flow won't be impressive. Watching a half-hour or so of video content will earn 1 or 2 SBs—only 1 or 2 cents!
If you tab away from your Swagbucks Watch screen, the videos will pause. But you could use a split-screen to keep the videos going while you work on something else. So if you sit at a computer all day and appreciate a little background noise, you may be able to make this work.
But there are more lucrative ways to earn Swagbucks points.
Shopping Online
The Swagbucks cashback program can generate a better return on your time. It works a lot like Rakuten (formerly known as Ebates).
Just click from your Swagbucks shopping page to an online retailer such as Amazon.com. Swagbucks will get a commission from what you buy, and it will return part of the commission to you in the form of SB points.
A typical purchase would give you 3 SBs for every dollar you spend. Your SBs can stack up a lot faster the more you shop.
Along with Amazon, Swagbucks connects to eBay, Walmart.com, Best Buy, and a variety of specialty stores.
Swagbucks also has a new browser extension, the Swagbutton, that can detect when you're on a page that participates in this rewards program. Pretty convenient!
Buying Gift Cards
Here's an even simpler method for earning SB points while shopping: Use the Swagbucks gift card exchange and earn up to 10 SB points per dollar you spend—that's 10% cash back!
And, you can multiply the cashback effect by using the gift card you bought from Swagbucks to shop online through Swagbucks.
Swagbucks Search
Swagbucks has its own search engine, and if you use Swagbucks Search instead of Google, Yahoo!, or Bing, your routine searches can generate a little cash.
Installing the Swagbucks browser extension in Chrome, which makes Swagbucks Search your default search engine, can help you get into the habit.
They don't have an established reward schedule for searches, so it's hard to predict how many points you'd earn. Typically, users earn a few SBs here and there throughout a routine day of searching the web.
Just Released
Best Side Hustles for 2022
If you're looking for how to get started earning cash on top your 9-5, you're in luck! We just published our completed guide "The Best Side Hustles for 2022." It features our top 23 side hustles that can earn anything from a little extra spending money to thousands of dollars per month! Just enter your e-mail below and we'll send you the full guide!
Thank you! Please check your e-mail inbox now to receive the The Best Side Hustles for 2022 guide!
Playing Games
If you love playing games on your smartphone while standing in line or during movie previews, you could be earning SBs while you play.
You could earn SBs for playing free games, or earn cash back on in-app purchases through games like Bejeweled, Deal or No Deal, or Casino.
In some cases, you can generate 12 to 15 SBs per dollar spent on games. You will need to turn off ad blockers and keep your Flash Player updated, however.
Swagbucks Discover
Some of the more lucrative ways to earn SBs require more time and thought. The "Discover Deals" program, for example, rewards you for trying new products or opening new credit card accounts.
With programs like this, you have to be sure you're not buying something only for the rewards. But if you've already been considering a new credit card or trying a new meal delivery service, Swagbucks can turn these choices into some cash back.
Some offers generate a few thousand SBs, which would translate into some noticeable cash in your account.
Swagbucks Surveys
You may already know about Survey Junkie, which pays cash for your time answering surveys for product research.
Swagbucks has a similar service. Every day, your dashboard will include a list of surveys for money you could take in exchange for SBs.
You'll see an estimated time of completion and the number of SBs you could earn. You shouldn't expect to earn more than 100 SBs ($1) for a single survey.
Swagbucks App
Naturally, Swagbucks has a sleek app for iOS and Android users to take online surveys. You can track your SBs, take surveys, buy gift cards; in short, the app gives you mobile access to everything on the Swagbucks website.
I'm listing the app here because you can now find app-specific ways to earn SBs. Swagbucks LIVE lets you earn SBs for correctly answering trivia questions and watching movie trailers.
And just so you know: Occasionally someone posts a fake Swagbucks app in the Google Play store. Be sure you're downloading the real thing!
Swagbucks has one of the sleekest mobile platforms out of all the best survey sites, and is one of the reasons it's earned a 9.6 out of 10 for this Swagbucks Review.
Entering Swag Codes
Frequent Swagbucks visitors will come across a Swag Code from time to time. The site hides these little strings of codes here and there like little bonus points in a video game. Just enter the codes to cash in free bonus SB points.
Referring Friends
My favorite way to earn money on Swagbucks requires very little of your time. By referring a friend, you could earn a 10% commission of that friend's SB points—indefinitely!
This is where passive income—a favorite topic for any personal finance blogger—enters the discussion.
If you referred a handful of friends who really got into earning extra money with Swagbucks, your own points total could rise without you even logging in. You'd log in only to cash in.
So, why not get on social media and invite everyone you know to join? Because this wouldn't earn you any extra SB points. Your friends would need to use your referral code to get connected off your profile.
To get credit, you'd have to invite friends, one at a time, using the "Refer and Earn" tool on your account page. Yes, it's more time-consuming but worth it if you can get a few friends earning extra points for you!
Upload Receipts
Swagbucks recently started a Magic Receipts program. You can upload receipts from your shopping trips at popular retailers such as Target, Walmart, Kroger, and Walgreens.
You will need to buy certain every-day products at certain stores, upload a scan of your magic receipt, and get the SBs added to your account. Some offers are small (2 SB for broccoli) but some are much more substantial, such as 1,000 SBs for eggs or laundry detergent.
This is the ultimate example of earning SBs from doing the things you already do!
Printing Coupons
Swagbucks also offers printable coupons that you can use at your favorite retailers.
You can earn 25 SB for every coupon you redeem, but only 1 SB for every coupon you print. The offer is rather minimal and you can max out at only 50 SBs a day for printing them.
That said, you save a lot more through the coupons themselves, so why not take advantage of both?
Alternatives to Swagbucks
There are a handful of similar paid survey websites to Swagbucks to make extra cash, but most haven't been around as long as Swagbucks. Earning potential varies, and you may find you like some better than others.
Paid Survey Alternatives:
If you're specifically interested in online surveys, check out this list of the best surveys for money sites. And you might also want to look at our list of the best money making apps for quick cash.
Is Swagbucks Legit?
Yes, Swagbucks is legit, and safe. The Better Business Bureau gives Swagbucks' parent company, Prodege LLC, an A- rating. This isn't a scam.
Some people think it is too good to be true. They wonder how you could earn free money or a free Visa or Amazon gift card—albeit in rather small amounts—just for shopping, taking surveys, and watching videos.
Yes, this whole idea goes against our traditional expectations of trading our time and skills for money.
Here's why it works: Money changes hands online all the time when you see an ad or get directed to an online shopping site and make a purchase. Swagbucks just shares some of that money with you.
Swagbucks is a legitimate way to make money online and save money shopping online. (It's just not a way to make a lot of money online.)
Swagbucks also has a customer service department that mostly takes inquiries through their Activity Ledger ticketing system. Swagbucks claims an average response time of 10 days, so don't expect a quick resolution.
As a side note, if you're ever wondering whether something's a scam, put it to this test: Does it ask you to part with any of your own money, for any reason, before you can join? If so, it's probably a scam.
Anyone with an email address can become a Swagbucks member without paying a dime—so it passes this scam test!
Bottom line: Is Swagbucks legit?… YES!
Is Swagbucks for You?
Swagbucks has about 10 million users and has paid out more than $430 million in rewards. The company got its start back in 2008 in El Segundo, CA and has grown steadily. It's been around almost as long as the iPhone.
As I said earlier, being a Swagbucks user can't replace your main gig, but if you're looking for a low-key side hustle that can make $40 to $60 extra cash a month, give Swagbucks a look.
One of my favorite things about the platform is its variety. With so many ways to earn bonus SB points, you should have an easier time fitting the platform into your daily routine.
For more info you can head over to their full Swagbucks FAQ website, or check out their blog called The Daily Swag.