Updated:

March 06 2020

| Grant Sabatier
This article includes links which we may receive compensation for if you click, at no cost to you.
Sometimes you need extra cash for bills. We've all been there, especially if you live in an expensive city.  Maybe you are trying to save up for something special.  If you are wondering how to make money today or what apps pay you real money, you've come to the right place.
The Millennial Money team conducted a detailed review of the Best Money Making Apps to earn extra cash fast in 2020.
By the end of the post, you will be prepared with new strategies to make extra money with only a few clicks on your smartphone!
Before we go any further, you need to know that these money making apps are not a substitute for your day job. That said, they are a great way way to supplement income in the short term. Luckily, 2020 has never been a better time to utilize apps and technology to make extra money fast.
These apps are essential to your money-making journey.
Best Money Making Apps You Need in 2020
Here are the top 16 apps that can make you money:
1. Survey Junkie
Survey Junkie is a legitimate way to earn extra cash while you are waiting for the bus, on your lunch break, or even when vegging on the couch.
I like to earn money with Survey Junkie as I wake up in the morning. Survey Junkie is 100% free and easy to sign up.
Once signed up, (which takes less than 1 minute), you can start taking surveys on the go, from anywhere on your phone!
With Survey Junkie, you can make the most money in the least amount of time (compared with many other sites)!
Check out Millennial Money's list of best survey sites.
Pros:
Receive a sign-up bonus with this link
100% free to join and participate. Survey Junkie will never ask you to pay money.
You earn points that can be paid out in cash via PayPal or Amazon Gift Card!
Legit online survey site that will pay you to be an influencer, and share your opinion to help brands deliver better products.
All answers are completely anonymous!
Some surveys will pay up to $50 per survey, and many take less than 5 minutes to complete!
Not eligible for a survey? That's OK! You will still earn points
Cons:
In order to receive a payout, you will need to earn enough points equivalent to $10 (this will only take a day or so!)
Only users from US, UK, Canada, and Australia are eligible.
Learn more, read our Survey Junkie Review.
Survey Junkie - Get Paid to Take Surveys Price: FREE Survey Junkie is the most reputable online survey company and an easy way to make some extra money in your free time. Sign Up Now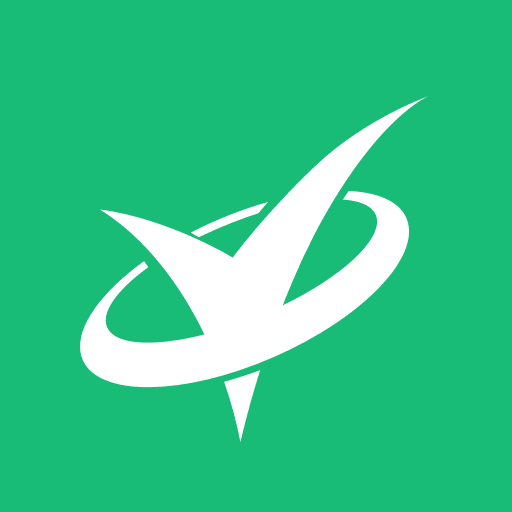 2. Swagbucks – $5 Signup Bonus
Swagbucks is known as a premier destination to take surveys to earn money for giving your opinion online. They give access to tens of thousands of paid survey opportunities each day. They even offer plenty of ways to earn money while shopping online.
It's really simple. Just press a few buttons in your free time and boom! Money!
Swagbucks is one of the best paying survey sites that will earn you money from your phone and pay via PayPal or gift cards.
With every online survey, you are influencing decision-makers from premier companies and organizations.
Pros:
Download the Swagbucks smartphone app to make money taking surveys in your spare time.
In addition to surveys, you can participate in simple tasks such as watching videos.
Earn points that can be paid out in cash via PayPal.
A legit money-making app that will pay you to be an influencer, and share your opinion to help brands deliver better products.
Some surveys will pay up to $35 per survey.
All answers are completely anonymous
Cons:
Sometimes your cash out can take a few days.
Learn more, read our Swagbucks Review.
Swagbucks - Easy Online Reward & Surveys Price: FREE Swagbucks is a legit money-making app where you can make money taking surveys, watching videos, and more. Sign Up Now, Free $5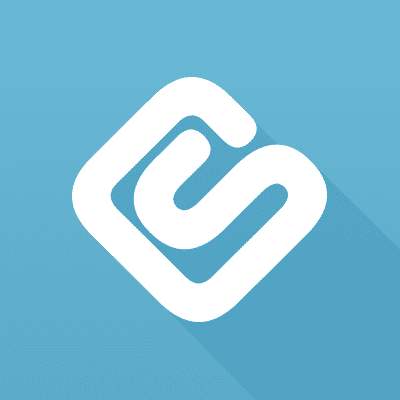 3. MyPoints – $10 Signup Bonus
MyPoints is a platform that allows you to earn gift cards for answering surveys, playing games, watching videos, and many other online activities!
MyPoints will also pay you to shop online! Earn free gift cards when you shop online at over 2,000 top retailers like Walmart, eBay, and Amazon.
You're going to buy things anyway, you may as well buy it through MyPoints to save money and earn that free gift card!
$5 Sign-up Bonus: Complete five surveys.
$10 Task Bonus: Make your first purchase of $20 or more and receive a $10 Amazon Gift Card.

Learn more, read our MyPoints review.
MyPoints - Get Paid To Shop Online Price: FREE MyPoints pays you when you shop online at your favorite retailers and delivers the rewards through free gift cards. Get Your FREE $10 Now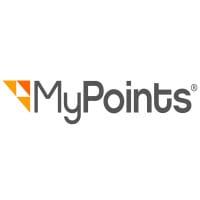 4. Ibotta – $20 Signup Bonus
Ibotta app is 100% free to use.
After a large grocery shop, boom! cashback. After a trip to the mall, cashback!. Even after shopping for some items on Amazon, boom, CASH BACK! Cashback for every type of shopper, including online and in-store retailers.
Seriously, this is legit. You gotta try the Ibotta App, I continuously accumulate cashback on everyday purchases.
Receive a FREE $20 Bonus when you redeem 10 offers in the first 2 weeks!
Ibotta Price: FREE Ibotta lets you get paid for shopping...It's that simple. Get started saving today. Get Your FREE $10 Now
5. Acorns – $5 Signup Bonus
Acorns helped me hide and invest my money last year. What does that even mean, you say? Well, with Acorns, you can set up this best money making app to round up your purchases to the nearest dollar. They take this cash and invest it into ETFs. Honestly, it's pretty sweet.
Say you bought a pint at the pub (no, I am not British) which cost you $6.90 (more like $10.90 if you live in an expensive city as I do). Once you download the Acorns App, it will automatically, round up to the nearest dollar and invest that 10 cents! This adds up over time.
With the Acorns app, you can build an investment portfolio one dime at a time.
This money-making app is definitely a millennial investing strategy. You can set it and forget it, and build your investment portfolio without even knowing it.
You can also direct additional funds into the Acorns app for investment. Really it's a tool to help you invest more money, and an investment platform.
Try it risk-free! Receive a $5 sign-up bonus by signing up below.
Learn more, read our Acorns Review.
Acorns - Invest Your Spare Change Price: $1 Per Month With Acorns, you will be investing without even knowing it just by rounding up your purchases. $5 Signup Bonus
6. Paribus
If you purchased something online within the past year, and that item decreased in cost, the store might owe you a refund. With the money-saving Paribus App, you can take back your money and get refunded for things that you've already bought!
Yes, you read that correctly. It is possible that stores owe you money! Paribus just secured 2 free months of Amazon prime for my mom (compensation methods can vary).
Online shopping continues to increase, especially if you live in an expansive city.
If you are someone who shops online frequently (I certainly am), then you might be looking at a quick refund! This is a great way to make an extra, $20, $30, or even to make $300 fast!
You gotta check out Paribus. Paribus is 100% free to use and does all the work!
Learn more, read our Paribus Review.
Paribus - Claim Your Cash Price: FREE Paribus effortlessly finds you refunds when prices change. It will even negotiate the refund on your behalf! Learn More
Paribus compensates us when you sign up for Paribus using the links provided.
7. Airbnb
Wherever I travel, I check the Airbnb app for the best places to stay.
I also use the Airbnb app to make money. When I was living and working abroad, I rented out my house using Airbnb.
I was able to cover the mortgage easily. Furthermore, when I was living in the house, I would rent out rooms during peak college football season at a mighty premium.
You can make so much money by renting out rooms with Airbnb.
Airbnb - Rent Out Your Apartment Price: FREE TO LIST List your space, set your terms, then start earning easy cash by hosting qualified guests. Get Started
8. Trim
Trim is essentially an Artificial Intelligent assistant that automatically organizes your financial life. Ashton Kutcher was an early investor of Trim, which piqued my interest in the product.
Back in 2015, this money-saving app was limited to the easy stuff. It would go into your emails and linked subscription accounts and identify if you are paying more than you should. The money-saving app would serve as a negotiator with the companies and get you a reduced rate for the subscription.
Now, Trim is becoming a money-making app AI assistant that will help you reach retirement goals, help with credit card optimization selections, and identify the best insurance providers.
Trim's users saved over $1,000,000 in the last month.
Oh yeah, it's free to set up and secured with bank-level security with 256-bit SSL encryption!
Get your results in less than a minute. Trim your expenses and start making more money with this app.
Learn more, read our Trim Review.
Trim Price: FREE Lean on Trim's AI to identify and manage your recurring subscriptions, find savings with your daily expenses and even renegotiate your bills to save you money each month! Get Trim
9. Fundrise
Fundrise is the crowdsourcing real estate investment platform that allows you to invest in real estate for only $500.
They expect an 8-11% annual return. In 2017, my annual return was 9%. This can be a solid return on investment and a great way to diversify your traditional stock and bond investment allocation.
Additionally, Fundrise is a great way to invest in the real estate market while you are saving up for a downpayment for your future home!
I have been investing with Fundrise for 3 years now. I believe in this product and only recommend things that I've personally tried.
Learn more, read my Fundrise Review.
Fundrise Fundrise offers crowdsourced real estate investing, most real estate investing platforms are only open to accredited investors, but Fundrise makes it accessible to all investors. Start Investing Today
10. DiversyFund
DiversyFund is another crowdsourcing real estate investment platform that allows you to invest in real estate for only $500.
They expect an 11-18% annual return. This can be a solid return on investment and a great way to diversify your traditional stock and bond investment allocation.
Additionally, DiversyFund is a great way to invest in the real estate market while you are saving up for a downpayment for your future home! They don't have an app quite yet, but one is being released soon. Sign up now to begin using the online platform and get notified when the app is released.
Learn more, read my DiversyFund Review.
DiversyFund Minimum: $500 DiversyFund only invests in multifamily cash flow positive properties in high growth areas, which is one of the least risky types of real estate. Get Started
11. Stash
Stash makes investing simple. Similar to Acorns, Stash is a money-saving and making app that will round up your purchases and invest.
Stash allows you to invest your money where it matters to you. Invest in innovation, the environment, or anything else you choose. Investing, simplified!
With Stash, you can invest automatically in stocks and ETFs that are carefully selected to reduce the expense ratio.
Learn more, read our Stash Review.
STASH - Millennial Money readers get $5 Free Price: $1 Per Month Stash is one of the best investing apps for beginners, with tons of options, a low price point, and personalized guidance. Get Your FREE $5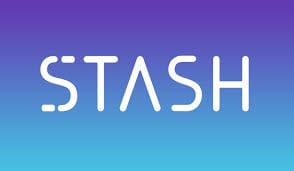 12. InboxDollars – $5 Signup Bonus
InboxDollars is a cash rewards website that pays its members in exchange for completing online tasks, playing games, filling out surveys and more!
First-time users can earn a $5 Sign-up bonus after verifying their email address.
This is an easy way to earn money right from your phone.
Learn more, read our InboxDollars review.
InboxDollars Price: FREE With InboxDollars, you take paid surveys, earn cash, it's that simple! Sign Up Now, Free $5
13. Wikibuy
Wikibuy is a cashback/coupon shopping app and browser extension that lets you compare prices among various online retailers, find better coupon codes, and even find better deals among the multiple sellers within Amazon.
If you shop online through Wikibuy you can earn cashback on your purchases. For example, you can get 1% back on purchases made at Dell.com, 2% from Walmart.com, 9% on purchases at JCPenney, or 4% from Groupon.
All your favorite stores are in there.
Just start your purchase journey through the Wikibuy app and earn cashback. Average cashback for many stores is 2.0% – 10% with some stores offering limited-time double cash back!
Learn more, read our Wikibuy Review.
Wikibuy Price: FREE Add the Wikibuy extension to your Chrome browser, and start racking up the savings with this free online shopping assistant! Start Saving with Wikibuy
14. Blooom
I started using Blooom to manage my employer-sponsored 401k investment in early 2018. In less than a few minutes, Blooom analyzed my current 401k and identified risks and diversification issues.
For less than $10 per month (if you purchase a year subscription) Blooom now manages my investment mix.
Blooom estimates that I will make over $200,000 more by the time of retirement than with my current employer-sponsored target fund.
Learn more in my Blooom review.
Blooom - Optimize Your 401(k) Blooom helps you optimize your 401(k), which is most people's largest retirement account. It works with almost any account no matter who you work for. Get Blooom
15. M1 Finance
M1 Finance is a Robo-advisor that uses an algorithm to manage and re-balance an investor's portfolio. I spent 1-year using Betterment.
While I am not currently a M1 Finance user, I do recommend the platform for both people who are learning how to start investing and more experienced investors who are looking for an easy to use hands-off investing platform with an exceptional user experience.
As more Millennial investors are starting to look for where to start investing, the team at M1 Finance has done an exceptional job marketing their service Millennials. Anytime I am searching online about personal finance and investing it is hard not to see M1 Finance ads across most websites.
M1 Finance is a solid choice for new investors who are looking to an easy to use platform and a simple way to start investing.
M1Finance Free automated investing. Create your own portfolio with any stock and/or ETF, for free. Users can also get access to lines of credit. Try M1Finance Today! Invest Now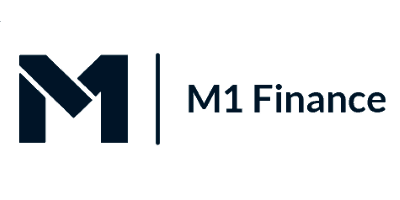 16. Earny
Get money back automatically when prices drop on your purchases. Earny is similar to Paribus, but they operate with different algorithms, so it's possible that Earny will find you further cashback. They will go into your mailbox and look for recent purchases for which you may be entitled to a refund.
Take back your money with Earny. It's as easy as 1-2-3!
Head over to Earny.co
Log into your email.
Earny will search our receipts, track any price drops on past purchases, claim the difference, and notify you of a refund.
Is Everyone Searching For The Best Apps To Make Money?
Yes. In the age of online side hustling, everyone and their mother are trying to take advantage of the smartphone to make extra money online.
I know this because I am a nerd and spend a lot of time analyzing Google Searches to help identify user needs.
The goal of this quantitative endeavor is to answer questions and come up with the best solutions for Millennial Money readers.
Check it out, these are the most searched phrases on Google related to "Best Money Making Apps":
What are some Money making apps?
What were the Best Money Making Apps for 2017?
Best Money Making Apps 2019?
Best money making apps for android?
List of apps to make money?
Best apps to make money.
Apps to earn money.
Make money with apps.
Apps that make YOU money.
I want to make money on my smartphone
Over 200,000 people search these terms each month. Clearly, there is a need to learn how to make money using app on your iPhone or Android smartphone! While there are many pages online that try to answer this question, this post lists out the 16 top ways to make money with apps on your phone.
Wikibuy compensates us when you sign up for Wikibuy using the links we provided.
Creator of Millennial Money and Author of
Financial Freedom
(Penguin Random House). Dubbed "The Millennial Millionaire" by CNBC, Grant went from $2.26 to over $1 million in 5 years, reaching financial independence at age 30. Grant has been featured in The New York Times, Wall Street Journal, BBC, NPR, Money Magazine and many others. He uses
Personal Capital
to manage his money in 10 minutes a month.
Latest posts by Grant Sabatier (see all)