Updated:

March 27 2020

| Grant Sabatier
This article includes links which we may receive compensation for if you click, at no cost to you.
Side hustles are my jam. Seriously, I wouldn't be a millennial millionaire and have achieved financial independence at the age of 30 without side hustling.
I've always been hustling. It's in my blood. I can't help it. Everything I look at in life I see a business opportunity.
Sometimes it's a blessing and sometimes it's a…. well I guess it's always a blessing.
9 Best Side Hustles for 2020
Below is a list of the best side hustles that I have personally used to make more money, invest, and reach financial independence.
Earn up to $200 per month taking surveys Price: FREE Earn cash while you grow your new side hustle by taking online surveys. Survey Junkie is the most reputable online survey company and an easy way to make some extra money in your free time. Earn Cash Now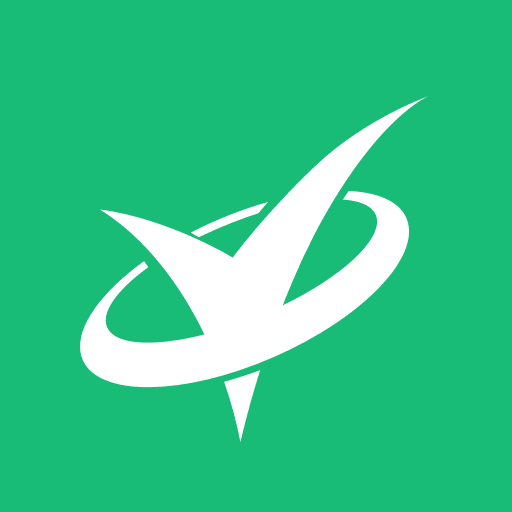 1. Run Facebook Ads and Digital Marketing Campaigns
I have worked as an SEO and digital marketing consultant for over 10 years and booked side gigs ranging from $500 to over $100,000. This has been by far my most successful side hustle.
Even though SEO has become more of a commodity service -- it feels like everyone and their mother does SEO these days -- I have built a referral network that continues to generate new clients. In total, the SEO work I've done has resulted in hundreds of millions of additional traffic, which I'm super proud of.
If you want to take your traffic to the next level, take a few minutes to read my Free SEO Tips for Bloggers.
Facebook Ads
As a digital marketing consultant, I specialized in running Google Ad and Facebook Ads campaigns.
I used to make over $10,000 a month running Facebook ads and it's never been easier to do.
This is a really in-demand side hustle and can be done from anywhere in the world.
Facebook Ads Course Learn how to make an extra $1,000 - $2,000 per month from home with my friend Bobby's Facebook Ads course. Learn More
2. Launching A Profitable Blog (Yes, you can actually make money blogging!)
Your blog can make over $10,000 per month on advertising and affiliate revenue. This is money that you have to do nothing to get -- readers just read, they sometimes click, and then sometimes they sign-up or try a service at no cost to them.
I didn't launch Millennial Money to make money. I launched it because I really like thinking and writing about money. I also feel like it's my personal mission to share sound financial advice and spread financial literacy.
It just so happens that pretty much everything I get interested in turns into a business opportunity. The money from the blog is simply a by-product of my passion for writing.
Blogging Resources:
Learn More: Learn how to launch a profitable blog in my FREE 7 Day Blogging Side Hustle Email Course!
Side Hustle Revenue: $10,000 -- $200,000 +
BlueHost Start your blog with Bluehost and get your domain name FREE + receive a 63% discount on monthly hosting fees when using our link. Get Started With Bluehost
3. Virtual Assistant
Last but definitely not least, becoming a virtual assistant is one of the most in demand, profitable, and best side hustles in the digital economy.
You can also work as a virtual assistant from anywhere in the world on a laptop making them perfect side hustles for digital nomads or full time travelers. As more people are launching digital businesses there is an incredible demand for people who can help run those businesses.
For a comprehensive blueprint for the types of skills you sell as a virtual assistant and how much money you can make, check out my post on how to become a virtual assistant. A simple summary is: any skill you have, even if you've never been a virtual assistant before, you can monetize.
You can pretty easily become an online entrepreneur who helps other online entrepreneurs as a virtual assistant or proofreader.
While I have never personally worked as a virtual assistant I know many people who have made quite a bit of money doing it, including my friend Sarah who after just 3 months of launching her own virtual assistant business was able to quit her full time job and both make more money and spend more time with her kids.
Side Hustle Revenue: $1,000 -- $20,000 + a month
Learn More: Check out the 30 Days to Virtual Assistant Success course.
4. Proofreading or Copyediting
If you're a super detail oriented person (you know who you are!!) or you like proofreading (I do not!) then starting a proofreading side hustle might be perfect for you.
There are a ton of bloggers, websites, and businesses who are looking for proofreaders and will pay you well for your services. And not only can you proofread or copyedit from your laptop from anywhere in the world, but you can also set your own rates and bill by the hour.
In addition to becoming a proofreader yourself, you can build your own business where you can broker other people's time for money. What I mean is after you get a few clients, you can hire others to do the proofreading, freeing you up to focus on getting clients and then more hiring! You can be the boss!
Whether you decide to start a proofreading or copyediting business, you can easily do it yourself. I recommend you check out the FREE Proofread Anywhere course below.
It has an extremely high return on investment and worth taking if you are seriously considering or want to learn more about creating your own proofreading or copyediting business. I've explored a bunch of these courses and this is by far the best.
Side Hustle Revenue: $1,000 -- $20,000 + a month
Proofread Anywhere Sign up for this FREE 76 minute workshop that will teach you how to create your own proofreading or copyediting business. Enroll Today
5. Freelance Writing
I've never worked as a freelance writer for any websites because I was never able to find lucrative enough gigs. I didn't want to write posts for $200-$300 each.
I wanted to get paid to write $5,000 -- $10,000 reports! So I haven't written as a freelancer for any websites, but what I have done quite a bit of is write white papers for companies.
Here's basically how it works.
Consulting companies, engineering firms, law firms, and tons of other professional service firms like to put out "thought leadership" reports which basically are blog/research reports on steroids. Sometimes they are pretty big.
The firm wants to look smart on a topic and then use the white paper as part of their sales strategy. The funny thing about these reports is that very few companies actually write them -- they hire freelancers to do it.
If you were good at writing college papers then you will be awesome at writing white papers. I've written papers on all kinds of things and even hired my own researcher in India to do most of the fact finding for me. Always be hustling!
A great place to look for these gigs is on Craigslist or through networking at local corporate events. If you go in expressing interest in white paper writing you can find likely find some gigs.
6. Concert/Event Ticket Reselling
I can't buy tickets to an in-demand concert without buying 4 extra tickets to sell on the side to pay for mine.
Sometimes if I can get a pre-sale code I'll buy 12 tickets just to make the money. I bought 12 Beyonce tickets and made over $5,000 just from less than 3 clicks on my computer.
"Buy" "List in Stub Hub" "Confirm Purchase". What did I do with the money? I used it to make my annual IRA contribution.
I have repeated this many times over the years and it's actually pretty easy to do when you are already planning on buying tickets for an event.
A piece of advice, there are a ton of people who try to do this so it's hard to make a full-time business out of it, but I do know one guy who makes over $200,000 every year simple buying and reselling concert tickets to the big name shows.
Something about ticket reselling has always felt a bit skeezy to me, but good tickets get bought up immediately anyway. Might as well make a few bucks doing it.
Side Hustle Revenue: $100,000 +
7. Domain Reselling
Investing in domains is one of the easiest side hustles. There is no other place where you can get a 1,000%+ return on your money in a pretty short amount of time (less than 90 days in some cases).
I buy and sell them at $400+ profit regularly and have been doing so for over 10 years. Domains are the real estate of the internet and they are only getting more and more valuable.
I have seen the average price for a mid-tier domain jump from $400 to $3,300 in the past 3 years alone.
One huge driver of these price increases, of course, is the growth of WordPress and as building websites have gotten easier, more people have been willing to shell out pretty big bucks to get the exact domain they want.
I currently own over 800 domains and a vast majority of them have a "Domain For Sale" landing page where visitors can submit an offer to me. I have them all set-up so unless an offer is over $1,000 then I don't receive the email. So I don't have to deal with low-ballers.
Side Hustle Revenue: $140,000 +
8. WordPress Website Building (& Maintenance Fees!)
I no longer build WordPress sites, but back in the day I easily built over 100 of them and worked on even more. I was an OG WordPress adopter and loved building websites for anyone who needed one. I got my early clients from Craigslist and eLance (now UpWork) and started building websites for law offices, consulting firms, non-profits, churches, real estate companies, and e-commerce startups.
One bonus is that I got to learn about so many different industries, for example hydroponics, which I would have probably never learned about had I not had to build WordPress site for the second largest (at the time) online hydroponics store.
Another cool thing is that afterwards my clients wanted to buy on-going website maintenance services from me. These services included things like keeping the website secure and uploading content. This is where the real gold was…I was able to get some maintenance contracts at $1,000/month -- which is a tiny expense for a big firm.
Unfortunately, while there are still a ton of WordPress website projects -- it's now more of a commodity service. The best WordPress developers now on UpWork are based in India or the UK. WordPress development becoming a commodity is fine if you want to build a $500 website for your friend's local business, but it's a lot tougher to scale.
Side Hustle Revenue: $300,000 +
9. VW Westfalia Campers and Moped Flipping
This is probably the side hustle I have the most fun doing.
I have been buying and selling both VW Campers and mopeds since I was in college.
I sell a lot more mopeds than VW campers, but when I find a good camper deal I don't hesitate. I love VW Westfalia Campers from the 1970's and 1980's and have owned 2 over the past 10 years.
They have gone up a ton in value over that time, but you can still find deals on them locally.
I also buy and sell mopeds -- little 49 cc Italian and Austrian mopeds made in the mid 1970's to the 1980's. These are super cool and command premium prices in cities since they are easy to ride and get 100+ mpg!
I have Craigslist alerts set up in Chicago for mopeds and pounce quickly on the deals. I actually have a storage facility just for my mopeds and still love buying and selling them.
These two hobbies of mine are actually great side hustles that I don't ever imagine stopping.
Side Hustle Revenue: $50,000 +
What is a Side Hustle?
A side hustle is anything you do to make extra money outside of your full-time job.
The best and worst thing about side hustling is you can literally make money doing anything. You can often do them from the comfort of your own home.
It's the best because you can find and make money doing something you love, and it's the worst, because most people think there are no rules to side hustling, so they end up making some money on the side, but not as much as they could be making and end up wasting time doing it.
Here are some examples where you can regularly make a few hundred extra bucks on the side each week:
Deliver Groceries
Courier Service
Walk Dogs
Caregiver
Tutor
Mow Lawns
Participate in Focus Groups
Buy and Sell on amazon

Not all side hustles are created equal since some can make you a lot more money than others.
Stop driving for Uber and wasting your time. I've talked with too many people who tell me that they want to be career Uber drivers, despite that fact that Uber is clearly trying to replace all drivers with robots.
Also, I see too many people trying to side hustle on websites where the only way they can compete is on price -- essentially offering a commodity product. It is very hard to get ahead in life if you offer a commodity product at a low price.
DO THIS: 2 "Musts" Before Starting Your Side Hustle
Open a high yield savings account. Your side hustle money needs to be stored in a safe place earning the most money it can while you sleep. Learn about top online high yield savings accounts or go straight to one of my favorites: Discover Bank (1.60% APY)
Keep track of your net worth. Manage your finances and keep track of your side hustle money in one place while tracking your progress towards retiring early. My favorite FREE tool is Personal Capital
Side Hustle Mindset
I'm not saying that walking dogs for a few hundred extra bucks a month so you can invest isn't worth doing. It definitely is and you don't have to side hustle to scale – any additional money you make and invest will help you walk away sooner.
I'm just saying that before you start side hustling or pick your next side hustle, understand that you really can make a ton of money doing it with the right mindset and strategy.
Is Your Side Hustle Scalable?
Thinking about the scalable potential of a side hustle before starting it will help you make as much money as you want from your side hustle.
Shift your thinking from side hustles that are strictly limited by your own time, to side hustles that have scalable potential.
| Limited to Your Time | Scalable Potential |
| --- | --- |
| Being a dog walker | Launching a dog walking company |
| Driving for Lyft or Uber | Launching a Party Bus Company |
| Shoveling Snow | Launching a snow removal company |
| Making Deliveries | Launching a courier service |
| Babysitting | Launching a babysitting platform or daycare |
| Mowing Lawns | Launching a lawn service company |
| Doing Handyman Services | Launching a handyman company |
Keep this in mind as you walk through the process of creating your own side hustle ideas: The more growth and profit potential it has the more money you can make doing it.
While I recommend you start with one side hustle at first so you don't spread yourself too thin, because you are your own boss, you can test out a lot of different ideas to find one you really love and/or that makes you the most money.
That's the beauty of side hustling – you aren't stuck with any one idea. Use every opportunity to learn, build new skills, and make new connections.
You can't even begin to imagine the doors that will open as you explore new ways to make money.
How Much Money Can You Make Side Hustling?
I launched my first business at the age of 5 when I started a newsletter for my neighborhood. I sold subscriptions for $10/year to my neighbors, promising to keep them informed of the happenings in the neighborhood.
I made them pay up-front either with cash or check. I sold 18 subscriptions and made $180 in one weekend at the age of 5.
I now track all of my side hustle income through the free net-worth tracker Personal Capital. I bought my condo with side hustle money.
I bought my car with side hustle money. And I've traveled to over 25 countries using side hustle money. I invested as much of the extra income as I could.
It's pretty easy to make at least an extra $1,000 -- $2,000 per month side hustling in your first few months, then if you keep at it and look for opportunities to grow you can realistically get to $10,000+ a month in side hustle income if you keep at it.
How Can You Find the Time to Side Hustle?
If you want to make money side hustling you're going to have to put in the time. Before picking a side hustle, you need to evaluate how much time you are realistically willing to commit to it, because how much time you have will determine the types of side hustles you can launch.
Some side hustles will take a lot more time to get off the ground than others – for example, if you have an amazing idea for a new mobile app, but you don't know how to code, it's going to take a lot of time to get that idea off the ground.
You're Never Too Busy to Side Hustle
If you're 25 and single, then you have a lot more time to do it than if you're 30
with 5 kids. But walking dogs in the evenings or on the weekends doesn't require anything more than the ability to walk.
This doesn't mean that if you're busy you can't find time to side hustle, it just means that you should calibrate the difficulty of your side hustle based on the amount of time you have.
I know many families who work side hustle at night after their kids go to bed and some who even bring their kids along on the weekend. They are able to do it because they schedule their time well and they just really want it.
I had the opportunity to work personally with two Millennial Money readers, Rob and Melissa who have three kids and run their own side business flipping items they find at thrift stores and auctions.
Since they have 3 little kids, time is incredibly limited, but they always spend a few hours each night working on their business after the kids go to sleep – since they are working on it together they still get to spend time together and make money.
While time is really limited, both Rob and Melissa also realize that the time they are investing today is their investment in a growing business – that will hopefully grow and compounding over time.
Even with 3 kids, they are willing to make sacrifices today, to generate a bigger return on their time investment for the future.
Remember, side hustling is also about the time/money tradeoff, so it's up to you to decide how much time you are willing to trade today to make more money to invest in the future.
But, just like saving, I viewed the time I was prioritizing for my side hustles, as an opportunity, not a sacrifice. When I was hustling super hard, I did have to turn down offers to hang out with my friends or go to certain events.
Put side hustle time on your calendar and make it a priority.
Build Your Side Hustle Business
I encourage anyone who is interested in side hustling to try and look at your side hustling as a business -- and then build that business.
Don't just offer commodity services for a fee. TaskRabbit, Uber, Instacart, etc. are fine to pay the bills, but your time is better spent making money while learning skills that you can use later.
It's one thing to make a few extra bucks on the side so you can go out to a nice dinner or buy a nice pair of shoes, but if you want to walk away as quickly as possible you're going to need to up your side hustle game.
You need to move beyond simply trading your hours for a limited amount of money, and transition to thinking about side hustling as a way to become your own boss and create financial freedom.
While you can literally sell anything, you will probably either sell a product or a service – either your own product and service or someone else's. While it can be difficult at first, side hustling definitely gets easier and you'll get better at identifying ways to make money.
After coming up with a few side hustle ideas just get started. Don't overthink it. You will figure it out as you go. Remember, you aren't stuck with any of your ideas – you can always test and move onto another one if it doesn't work.
Start Making Side Hustle Money Today
I've done other side hustles, but these have been my most profitable and all helped me build new skillsets. I strongly recommend that you try side hustles that enrich your skills and teach you new things. Those are the side hustles that will pay you back for a lifetime.
To learn more about how to pick, launch, and grow a profitable side hustle check out "Chapter 12: More Money in Less Time: How to Start A Profitable Side Hustle" in my international bestselling book Financial Freedom: A Proven Path To All The Money You Will Ever Need (Penguin Random House), where I break down step by step how you can launch your own successful and profitable side hustle.
Video Series
Pick The Perfect Side Hustle [Part 1]
Pick The Perfect Side Hustle [Part 2]
Pick The Perfect Side Hustle [Part 3]
Pick The Perfect Side Hustle [Part 4]
Creator of Millennial Money and Author of
Financial Freedom
(Penguin Random House). Dubbed "The Millennial Millionaire" by CNBC, Grant went from $2.26 to over $1 million in 5 years, reaching financial independence at age 30. Grant has been featured in The New York Times, Wall Street Journal, BBC, NPR, Money Magazine and many others. He uses
Personal Capital
to manage his money in 10 minutes a month.
Latest posts by Grant Sabatier (see all)