Updated:

January 06 2020

| Grant Sabatier
This article includes links which we may receive compensation for if you click, at no cost to you.
Are you looking to start investing? Way to go! Investing your spare cash is the ultimate way to take it further, and to make it grow while you sleep.
The good news is that, while in the past you needed to know a great deal about investing to get started (or have enough money to hire someone who does), that's no longer the case. There are now countless easy ways to invest your money – and it even can be done on-the-go from your phone.
Of course, not all investment apps were created equal, so it's good to know which apps are performing the best – and really deserve your attention.
In this post, I want to share with you the best investment apps to start using right now – as well as the reasons why they're awesome.
8 Best Investment Apps for 2020
Robinhood
Robinhood is an online stock brokerage that provides a completely free way to invest – and that's very rare. No commissions on stock, no account minimums, and an easy-to-use interface make it the best investing app, particularly for new investors.
Of course, because it offers free investing, you won't get lots of other perks – like research, trading tools, investing education, and lots of investment options – but if you're looking for a high-tech, a top-rated, intuitively-designed app that offers 100% fee-free investing, then Robinhood is your guy.
Robinhood also allows you trade crypto (Bitcoin, Ethereum, and more), and, if you want to take your investing to the next level, you can purchase access to the premium version, Robinhood Gold, for $5 a month. That gets you access to the premium features of the app, such as the ability to trade on margin, bigger instant deposits, and market data.
App Rating: 8 on the App Store; 4.4 on Google Play
Fees: Offers completely fee-free investing
Best For: Great for people who are new to investing
Robinhood - Free Investing App Price: FREE With Robinhood, you can start investing without any transaction fees. Start Investing Today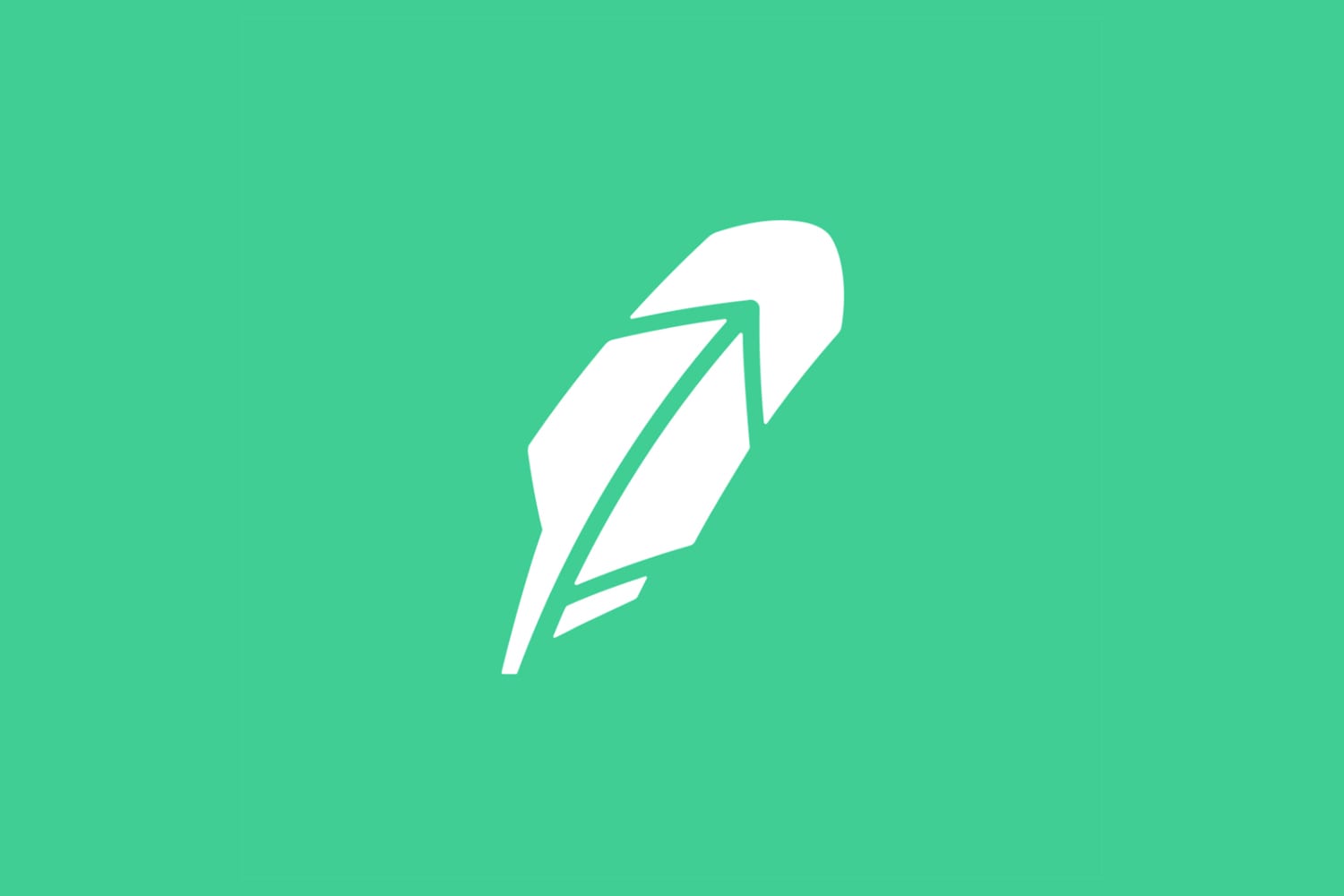 Betterment
Recommended
With over $8 billion under management, Betterment is an innovative company making it easier to invest with tools previously only available to the wealthy. Whether you want a simple cost-effective investing platform or personal help, Betterment is a best in class Robo advisor and investing platform.
Pros
No minimum deposit
Simple and easy to use
Friendly goal specific investing
Exceptional customer service
No transfer or account closing fees
Cons
Closing an account requires snail mail
Might be too simple for experienced investors
The list of best investment apps wouldn't be complete without Betterment – a Robo-advising platform that manages and re-balances your portfolio. As you may already know, I use Betterment for some of my taxable investments, and from my experience, it's very user-friendly.
To start investing with Betterment, you'll need to answer some questions about your age, financial goals, income, and risk tolerance – so that it can evaluate you as an investor and tailor your experience so that it's in line with your goals.
There's built-in financial guidance, which is helpful for anyone who is new to investing – and may even be useful for seasoned investors. In fact, Betterment is an excellent app for beginners as well as experienced investors because it can provide as much guidance as you need – as well as let you do your own thing (if you already know what you're doing).
Plus, you can start investing with as little as $10, which is awesome if you want to start small. Betterment also has a very transparent 0.25% annual fee – something not all investment apps will be clear about.
App Rating: 4.8 on the App Store; 4 on Google Play
Fees: Annual fee – 0.25%
Best For: Great for both new and seasoned investors
To learn more check out our full Betterment review or sign up below.
Betterment No matter your investing experience, Betterment offers a robust and easy to use platform to help you grow your money. Learn More About Betterment
Acorns
Recommended
With it's game changing spare change round up feature, Acorns has made it easier to automate your investments. As it turns out your spare change actually adds up quickly and so will your savings. But what's most exciting is how Acorns continues to evolve it's services and mobile experience, adding new features to it's best in class mobile app to help you make money in your sleep.
Pros
Easy to use
Flexibility
Innovative new features
Free for college students
Automates your investing
Cons
Limited Investment options
Flat fee skews high on low balances
Acorns is another straightforward money making app – and is definitely one of the best investment apps for beginners. The app makes it possible for you to learn the must-have investing skills as you go – and turn investing into a daily habit.
You'll invest your spare change, save money as well as learn more about investing with Acorns actionable investing tips from the experts.
To start investing with Acorns, you'll need to link it with your credit or debit card. Acorns will then round up your purchases and sweep the change into your investment portfolio.
It's a fantastic app to use if you'd like a hands-off approach to investing – but want to make it a new habit.
App Rating: 7 on the App Store; 4.5 on Google Play
Fees: Monthly fee – $1 for a taxable investment account, $2 for an investment account and IRA account, or $3 for a checking account plus retirement and investment accounts (free for college students)
Best For: Hands-off investors
To learn more check out our full Acorns review or sign up below.
Acorns - Invest Your Spare Change Price: $1 Per Month With Acorns, you will be investing without even knowing it just by rounding up your purchases. Start Investing Today
Stash
Stash is one of the best investing apps for beginners – and want to start small. It's an investment adviser that provides access to over 250 different ETFs and stocks, as well as customized guidance.
It aims to make the process of selecting your investments quick and easy for newbies. However, the fees can add up if you decide to add additional services or accounts (up to $9 a month depending on account types).
To make an investment with Stash, you'll have to connect it to a checking account – and you can start investing with as little as $5. You can then begin building your portfolio of stocks and ETFs with personalized guidance.
Fees: $11 per month + $3 per month if you add a retirement account; and $9 per month to add other services (like custodial accounts or the monthly market insight report).
Best For: Beginner Investors
To learn more check out our full Stash review or sign up below.
STASH - Millennial Money readers get $5 Free Price: $1 Per Month Stash is one of the best investing apps for beginners, with tons of options, a low price point, and personalized guidance. Start Investing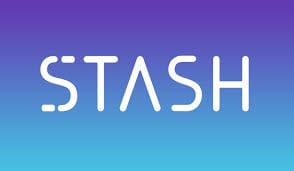 Note: Millennial Money is a paid Partner of Stash.
Ally Invest
You probably already know Ally as one of the best online banks of 2020 – Ally Invest is the investing portion of Ally Bank.
It's an excellent choice for an active trader who is interested in volume discounts and some of the industry's lowest fees (such as $0 trade commission).
Ally Invest also offers commission-free ETFs from well-known business names like Schwab, iShares, and Vanguard.
App Rating: 8 on the App Store; 4.5 on Google Play
Fees: Low-fee online broker
Best For: Active Traders
To learn more check out our full Ally Invest review or sign up below.
Ally Ally is an excellent choice for an active trader who is interested in volume discounts and some of the industry's lowest fees, such as $0 stock and etf trade commissions. Learn More
Fundrise
If you're looking to get into alternative investing, Fundrise is an excellent platform to consider.
It offers crowdsourced real estate investing with annual returns of as much as 8.7 – 12.4% and is a smart way to get into property investing (especially for those who don't have that much money). Most other online real estate platforms are only accessible to accredited investors – but Fundrise makes it accessible to all.
Fundrise offers real investment trusts (REITs), and you can get access to expert advice, as well as some options for balanced investing.
It's great for investors looking to diversify their portfolio – but it's worth knowing that the investments are highly illiquid. That means it's a better app for those with a long-term outlook because you may need to hold the investments for at least five years (and there's a fee to exit early).
The app is only available on iOS devices – which is a bit of a shame if you're an Android user.
App Rating: 8 on the App Store
Fees: 1% annually
Best For: Investors with a long-term outlook
To learn more check out our Fundrise review or click below.
Fundrise Fundrise offers crowdsourced real estate investing, most real estate investing platforms are only open to accredited investors, but Fundrise makes it accessible to all investors. Start Investing Today
TD Ameritrade
TD Ameritrade is an online stock trading and investing platform that's ideal if you're after long-term investing.
What I really like about TD Ameritrade is that it's just as useful for active, experienced traders as it is for beginners (though it may not be the best for complete beginners).
TD Ameritrade has just cut back to $0 commission on online equity trades, ETFs, and online option trades – though, other trades (like online trades of OTC stocks and broker-assisted trades) will cost you extra.
TD Ameritrade offers educational videos that'll allow you to gain additional investing knowledge and skills. Also, though it's one of the best investment apps, there is also an extensive branch network in the U.S., which means that you can also get face-to-face assistance if you ever need to.
And if you're looking to jump right in with a substantial amount of money, TD Ameritrade is running a promotion right now, which means you could get up to $600 when you open and fund an account!
App Rating: 4 on the App Store; 3.5 on Google Play
Fees: $0.00 commissions on online stock, ETF and option trades
Best For: Long term investors
To learn more check out our full TD Ameritrade review.
Wealthfront
Wealthfront
Recommended
Wealthfront offers a competitive robo-advisor service with powerful financial planning tools that will help your money grow at a low cost. While you can certainly manage your own money for less, Wealthfront offers many services to help you grow your money in less time.
Pros
Automatic portfolio rebalancing
Low management fee
Daily tax-loss harvesting
High yield cash account
Free Financial Tools
Cons
No chat customer service
No fractional shares available
$500 minimum investment
Are you looking for holistic financial advice from experts, and a hands-off approach to investing? Want an easy way to save, plan, and invest – all on one app? Wealthfront might be a good app to consider then!
Wealthfront is a robo-advisor that offers an all-in-one solution: earning interest on your cash, advice on how to manage your savings, as well as automated investment management.
With Wealthfront's 529 college savings plan, you can save for college in a way that allows you to keep more of your money (thanks to tax advantages). In fact, according to Wealthfront, you could be covering as much as 16% more of your expenses than with a traditional investment account!
The app also receives excellent ratings from its users (4.9 on both the App Store and Google Play), so you can expect top-quality user experience.
App Rating: 9 on the App Store, 4.9 on Google Play
Fees: 0.25% annual advisory fee
Best For: Hands Off Investors
Wealthfront Wealthfront is one of the top-rated robo-advisors and worth exploring if you want a hands-off approach to managing your money. Learn More
What's The Best Investing App For You?
As you can see, there are plenty of apps that offer the convenience of investing on-the-go. Before you pick one, it's important to think about why you're investing, how long you'd like to invest for, and what you'd like to get from it.
If, for example, you want to start out as an investor without much experience, time, or little money, then choosing an app that does it for you, and has low minimum investment requirements might be the best way to begin.
If you're an experienced investor looking to take your money further, the apps you choose will probably offer less hand-holding, and more freedom to make your own decisions.
Ultimately, you'll want to choose an app that closely matches your investing needs and financial goals – whether you're a beginner or a pro – and offers the most cost-effective option with streamlined user experience.
1 You'll also bear the standard fees and expenses reflected in the pricing of the ETFs in your account, plus fees for various ancillary services charged by Stash and the custodian.

Creator of Millennial Money and Author of
Financial Freedom
(Penguin Random House). Dubbed "The Millennial Millionaire" by CNBC, Grant went from $2.26 to over $1 million in 5 years, reaching financial independence at age 30. Grant has been featured in The New York Times, Wall Street Journal, BBC, NPR, Money Magazine and many others. He uses
Personal Capital
to manage his money in 10 minutes a month.
Latest posts by Grant Sabatier (see all)