Best Money Tools
These are the best money tools that I've found and I personally use or have used all of these tools myself. In fact, I still use many of them almost daily to track my own portfolio, invest, or run my businesses. There are a lot of crappy tools and apps are there, but there are truly the best money tools I have found.
If you click on these banners and sign up I may or may not be compensated at no cost to you. I'm confident they will help you make more money, save more money, and invest intelligently. Thanks for supporting Millennial Money.
Invest
Personal Capital
Free Net-Worth Tracker & More!
I have been using Personal Capital for 4 years and use the free version. They continually add new features which allow me to track and optimize both my net-worth and my millennial money portfolio performance.
Betterment
Simple Automated Investing
Betterment is a robo-advisor that uses an algorithm to manage and re-balance an investor's portfolio. I spent 1-year using Betterment and loved it. While I am not currently a Betterment user, I do recommend the platform if you are looking for an easy to use hands-off investing platform with amazing features.
Fundrise
Easy Real Estate Investing
I've been using Fundrise since June 2017 as a way to diversify my portfolio. Of all of the real estate investing websites, I checked out this was by far my favorite and the easiest to use. If you are interested in real estate investing, definitely check it out.
Blooom
401(k) Optimizer
Blooom is legit and the ROI of using the tool is insane. Most people leave money on the table when they invest in their 401(k), either because they are paying too much in fees or they aren't investing in the right things. If you want to learn more check out my Blooom review. It's worth signing up for Blooom to do a free analysis of your 401(k).
Save
Capital One Shopping
Free Online Shopping Assistant
I saved over $265 in one month using Capital One Shopping. It's an entirely free Google Chrome extension that helps you snag great prices when you're shopping online, automagically. I like that it not only saves me cash, but loads of time, too.
Acorns
Automated Money Saving
Acorns is legit and helps you save money without thinking. Every time that you buy something, it rounds up your purchases and invests the difference. I've been using it since 2015 and I'm a huge fan. You don't even notice it and suddenly you have an extra $1,000 – $2,000 saved.
Protect
HavenLife
Simple and Cheap Life Insurance
Haven Life provides a simple, no stress, all online application process making your life insurance policy shopping easier than ever. They also offer super affordable rates, and are backed by industry giant MassMutual.
Metromile
Pay Per Mile Car Insurance (Legit!)
I've been using Metromile for the past 3+ years. There is no better car insurance – period. I don't drive that often and only end up paying about $30 per month. Switching to Metromile helped me save over $600 per year.
Easy Money
Survey Junkie
Easy Online Money
Survey Junkie is another way to make easy money online by taking surveys on a ton of different topics you'll likely find interesting. You also get the benefit of helping brands shape their products, which is fun. I've made over $300 taking surveys in my free time and you should definitely check it out as a way to make some additional money or as an easy side hustle.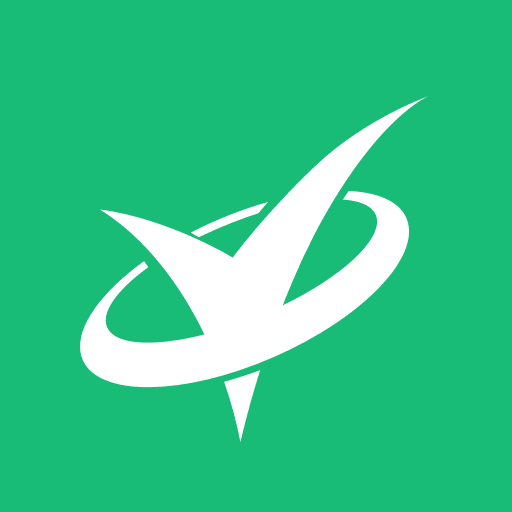 Ibotta
Get Paid To Shop Online
There are a bunch of sites that pay you to shop online, but Ibotta is my favorite. I like the deals they offer and their payments. If you want to make extra money on the everyday purchases you make you should definitely check it. It's free to sign up and you can get $10 free with my ibotta referral code.
Blogging
Bluehost
Launch a blog or website in 10 clicks!
I hosted this website on Bluehost for many years and still use it for many of my client websites. I recommend it to anyone who asks me how to start a blog because the pricing is simple and the set-up is super easy (only a few clicks and you are up and running). A few people have reached out commenting on Bluehost page speed issues, but they have been fixing them and are always quick to pick up phone calls to provide support.
Thrivecart
The Ultimate Online Cart
If you have a course or product to sell, or an affiliate program or subscription service to manage, then you need Thrivecart. For a one-time cost (no monthly fees!), you'll get lifetime access to the most powerful, intuitive, and feature-rich online cart that I've ever used (and I've tested a bunch!). I've used Thrivecart for all of my course launches and highly recommend it.
Constant Contact
Email Made Simple
If you want to experience financial success in the blogging world, you need to have a top-tier email service. This allows you to build a loyal fan-base, and then send engaged users products and services you believe in. That's where Constant Contact comes in. The email service prides itself on being easy-to-use (like drag-and-drop easy), which is great for the beginner. But, Constant Contact also offers the advanced features you need to be really successful at email marketing.
Student Loans
Credible
Average student loan savings is $18,668
Saving on student loan interest = more money to invest! But how do you find the absolute best rate? Like anything, you shop around. BUT filling out a bunch of applications can be a real chore. Instead, I recommend that you start your search on Credible. One application, and then Credible provides real-time rates from a bunch of lenders competing for your business. Super easy, super effective.
LendKey
$500 off (at least) using my link
I've never used LendKey personally, but I really dig their mission and have friends who have happily used LendKey. The coolest part about LendKey is that they partner with local credit unions to service your loans – so no big banks, only the small homegrown credit unions on Main Street. 🙂 I can get behind that.