Updated:

November 11 2019

| Grant Sabatier
This article includes links which we may receive compensation for if you click, at no cost to you.
It's pretty easy to make money online. What's tough is to make enough money online to quit your job and do it full-time.
I've met hundreds of people who make between $100 and $2,000 a month online, but very few who make a full-time income.
Of course, you'll hear success stories — people who make insane money online — but these are the exceptions.
Unfortunately, it's never as easy as running a few Facebook ads and making bank.
Here's how I know: I've built my entire career online. It's made me a millionaire and helped me reach financial independence at the age of 30.

How Can I Make Money Online?
The best thing about making money online is that it typically requires very little overhead – you don't need an office, you don't need a garage full of products, you don't even need to get off the couch sometimes.
Creating a real and sustainable income stream online takes time, work, dedication — and a passion for what you're doing.
Still, there are options for those of you who want to quickly turn a profit without creating a new way of life.
Here are some of the best ways to make money online in 2019:
Become an Amazon Seller
Are you passionate about vintage vinyl, themed coffee mugs, or obscure sports team bobbleheads?
You can turn your knowledge of these or other items into cash by buying low and selling high. Amazon is a prominent place to connect with buyers.
Pros
Each time you make a sale, you can make a profit.
You can sell products you care about and know a lot about.
Cons
You'll need a place to store inventory.
One bad review can limit future sales.
You'll be in line at the post office a lot.
Now you can cut out a lot of the legwork by using Amazon's Fulfilled by Amazon (FBA) program. You can send your products to Amazon and let the online giant store and ship your sales.

Flea Market Flipper Course - #1 Flipping Course Learn how to find, list, flip, and ship products for profit. If you like going to yard sales, flea markets, and picking, then this is the course for you. Learn More
Become an Instagram Influencer
Already like Instagram? You can take it to the next level by growing your audience and then letting big brands market their products to your followers.
It'll take some time to build a more significant base of followers, but posting great content is a vital first step, and if you're already doing that, you're well on the way.
You'll also need to post consistently, engage with followers, and share lots of IG stories.
Just like starting a blog, growing an Instagram audience begins with having something you're passionate about to share with your audience.
Pros
You're probably already a pro on IG.
You can engage with others on topics you love.
Cons
It can take a while to get started from scratch.
The competition is growing tougher each year.
Start a YouTube Channel
If you care a lot about something — whether it's Les Paul guitars or the French fries at Five Guys — you can start creating video content about your niche and monetizing it on YouTube.
As with a blog or your Instagram feed, your passion for your topic must translate to your audience for your followers — and your revenue — to grow.
You'll also have to set up your YouTube channel for monetization, which you can do in the user's settings and connect to an AdSense account.
Pros
Smartphones now have excellent video cameras.
You can engage with others on topics you love.
Cons
It may help to learn video editing.
Lots of competition.
Interested in Getting Started on YouTube? Price: $230 or 3 payments of $60 Special Discount! Get all 18 video lessons, access to the private Facebook group, bonus resources, and your FREE channel review! If you are serious about growing a YouTube channel, getting more subscribers and making money, this is your opportunity. Get Crushing YouTube!
Start and Monetize a Blog
If you're curious about starting and monetizing a blog, continue reading the next section of this post.
Here's a quick summary: If you enjoy a subject (for me, it's personal finance) and you enjoy creating content, you could develop a broad audience.
When you have a big audience, you can make money through affiliate links (referring readers) and ads.
Pros
Doing what you enjoy.
Blog posts can earn money for years.
Cons
A lot of up-front work.
Some tech skills required.
Blogging For Profit - Make Money Blogging in 90 Days or Less Learn the step by step process to build a profitable blog in 90 days in this comprehensive course. It also includes a module on SEO by Grant. This is a blogging course that delivers! Let's Do This
Take Surveys Online
Survey Junkie and Swagbucks are sites that use your opinions to help companies doing market research.
Each time you take a survey, you can earn points to use on gift cards or a PayPal cashout.
You won't earn a living, but you can pick up some extra cash for a night out or a good takeout meal.
Swagbucks lets you earn in other ways, too, such as searching the web, watching videos, or doing product trials.
Pros
Start earning and cashing out earnings today.
Easy to work into your daily routine.
Cons
Not a source of significant earnings.
Surveys aren't always available.
Survey Junkie - Get Paid to Take Surveys Price: FREE Survey Junkie is the most reputable online survey company and an easy way to make some extra money in your free time. Learn More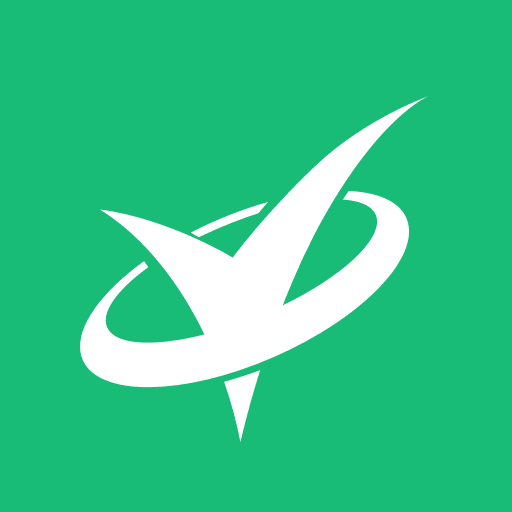 Be a Virtual Assistant
If you're good at creating reports, organizing meetings, editing letters, and taking care of details, (things that many of us can't imagine), you could make a good virtual assistant.
Executives often like virtual assistants because they're easier to hire than in-person assistants.
Several websites can connect you with work, including 99 Dollar Social, Zirtual, and Office 88. These companies will pay you by the hour for your work.
Pros
Freedom to choose jobs.
Work from home.
Cons
Hard to build relationships.
Work can be isolating.
30 Days or Less to Virtual Assistant Success - The #1 Virtual Assistant Course Learn how to build a virtual assistant business, get clients, and make $2,000+ a month on your own time. Let's Do This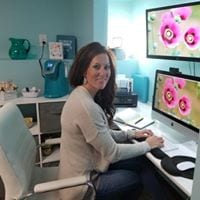 Sell Your Old Stuff Online
If you have shelf after shelf of used books or a garage full of tools you don't need, you could consider your stuff inventory.
Selling your items online can give you instant cash. It's best to do some market research so you'll know the value of your things upfront. Sooner or later, you may regret having a fire sale.
If you're selling books, check their value on Book Scouter first. Don't expect to get full value — unless you're dealing with rare and collectible volumes — but you can use the value as a way to compare.
Pros
You already have the items.
You'll get paid instantly with each sale.
Cons
Selling in a rush can lower profits.
You may regret selling your stuff.
Rent Your Home
Do you live in a destination area for business or leisure travel? VRBO or Airbnb could help connect you with travelers who need a place to stay but don't want to rent a hotel room.
You'll have to meet some specific requirements to rent your home, and you'd have to rent it a lot to earn a steady stream of income.
Airbnb usually works best for people who have a separate basement apartment to rent or live in while they have guests.
Pros
Use your property to earn.
Minimal work involved.
Cons
Frequent guests.
Eventually, something will break.
Airbnb Airbnb connects you with travelers who need a place to stay but don't want to rent a hotel room. Become An Airbnb Host
Become a Tutor
Online tutors help students of all ages excel in all sorts of subjects — from writing to chemistry to political science.
Sites such as tutors.com and Chegg Tutors can connect you with students. You'll need some patience, some flexibility, and a way to prove your credentials.
Pros
Flexible, at-home work.
Opportunity to help students.
Cons
Pay isn't usually impressive.
Students can be unpredictable.
Transcribe Audio
Researchers, physicians, and even some journalists conduct lengthy, recorded interviews.
Often, they need someone to transcribe the recordings into a text file. Sites like Quicktate and Tigerfish can connect your transcribing skills with people who need them.
If you have a specialized expertise or knowledge base — such as health-care or the legal profession — you could make even more.
Pros
Make your own schedule.
Simple but interesting work.
Cons
It can be time-consuming.
It can be difficult depending on recording quality.
Use Rakuten (formerly Ebates)
If you already shop online, Rakuten could help you earn some money on the side.
Formerly known as Ebates, Rakuten works as a plug-in in your web browser while you shop. The plug-in will let you know if Rakuten offers cashback on a site you're using.
The cashback can add up, especially if you happen upon a 7.5 percent or higher promotion.
Pros
Money adds up as you shop.
Cons
Not usually a significant source of money.
Rakuten Price: FREE Earn cashback on your online purchases with Rakuten Sign Up!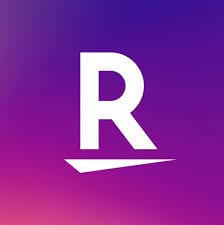 Work Remotely
More and more companies need employees who work off-site — either from across town or across the country.
Depending on your profession and skills, you could find a remote job, ranging from data entry to project managers and content creators.
Pros
Working from home makes for a short commute.
Geography doesn't limit your job searches.
Cons
It can be isolating.
It can be hard to strike a work-life balance.
Invest in P2P
Becoming an investor in a peer-to-peer lending service like Prosper means you're acting like a bank — providing the capital borrowers need.
In return, you can earn when borrowers repay their loans with interest.
Pros
Not labor-intensive.
Potential for solid earnings.
Cons
Potential for loss if a borrower doesn't repay.
Some research required before funding a loan.
Prosper Become A peer-to-peer lender with Prosper. Get Started
Sell a Successful Product
When you can develop a successful product such as a course or even a physical product, you can earn some real money.
The key will be creating a unique product and then convincing others to buy it.
Pros
One product can earn for years.
You'll own the product or service.
Cons
Lots of up-front work.
Lots of competition.
ETSY Printables - How To Build A Profitable Business Learn the step by step process to build a simple, but profitable printables business ETSY. Let's Do This
Trading Domain Names
Domain names — .coms, .orgs, etc. — do not cost very much to buy. Yet, if you have the rights to a domain name someone else wants, you can earn a profit selling the name.
You're taking a risk that you'll never sell the domain names you buy, but if you can sell even one, it'll be worthwhile.
Pros
Not much up-front money required.
Not much work involved.
Cons
No guarantee of profit.
Potential for losses.
Test Websites
Websites and blogs need testers, just like physical products. You can make some quick money by becoming a website tester.
Using the point of view as a site visitor or customer, you'd need to be good at recording your initial observations.
For most leading services like UserTesting.com, you'll also need to pass a test to become a tester.
Pros
All you need is a web browser (desktop & mobile) — no special software.
You can work testing into your existing daily schedule.
Cons
By-the-job pay can limit earnings.
Competition can be stiff.
Come Up with Slogans
If you have a knack for slogans and ad campaigns, you could make some extra money on Squadhelp.
New companies and websites often need outside ideas, and they start contests on Squadhelp to get them.
If you're into graphic design, you can even contribute to new company logos.
Pros
Flex your creative muscles.
Be a part of new and national products.
Cons
Contest-style limits income you can earn.
Put Ads On Your Car
It may not be a classy move, especially if you're going on a date, but you can build a revenue stream by attaching ads to your vehicle.
With many companies, the more you drive, the more money you can earn by using your car as a billboard.
Talk about getting paid for minimal effort. Check out Carvertise.
Pros
Minimal time or skill required.
Steady source of extra money.
Cons
The obvious: You'll have an ad on your car.
Higher earnings require more mileage, leading to more car repairs.
Answer Professional Questions
Sites like Quora or JustAnswer can pay for your expertise in response to user's questions.
To get paid, you'll need to prove your credentials. Quality answers tend to result in more earnings.
Pros
Share your expertise and perspective.
Provide answers to help readers who ask genuine questions.
Cons
Earnings may not match the effort.
There is competition to answer on a platform.
Sell Stock Photos
Graphic designers need stock photos when they make brochures, websites, and advertisements.
You can provide just the right photo and earn a profit through services like istockphoto, Adobe, Getty Images, or Shutterstock.
Pros
One photo can be sold multiple times.
It can be fun if you enjoy photography.
Cons
Competition has made it more challenging to sell photos.
A high volume of photos is required for significant earnings.
Live a Healthy Life / Lose Weight
If you're a fitness junkie who already uses a Fitbit or MyFitnessPal, AchieveMint can help you earn some extra cash.
The site connects to your devices and apps, collecting points for your successes. You can turn these points into cash, eventually.
Pros
Free money if you're already exercising and counting calories.
Cons
Not a significant source of money.
Maximize Rebate Shopping
I mentioned Rakuten (Ebates) above. You can find other ways to claim rebates on your usual shopping.
Ibotta and Fetch Rewards help you earn rebates when you shop for groceries. You won't get rich, but you can make enough for movie tickets or someone special's birthday present.
Pros
Easy to work into your shopping routine.
Cons
Extra cash only; not a significant source of money.
Ibotta Price: FREE Ibotta lets you get paid for shopping in-store and online...It's that simple. Get started saving today. Get Your FREE $10 Now
How Can I Make A Living Online?
Making some extra cash can be simple enough. Making a living is another matter.
Making a living online is flexible; it's also a ton of work and pretty tough. And while there are a ton of ways to make money online, they all tend to fall into these three categories:
Let's go through these, one by one.
1. Build A Website and Monetize Your Content
I'm not going to sugarcoat it for you – it takes time to make money on a website. Usually, it takes a lot of time.
The Story of Millennial Money
I spent at least 500 hours of building and writing content for Millennial Money before I made my first $1. I did it because I loved it. You gotta love it to put in the time.
Ninety percent of the blogs I see these days last less than six months – people just burn out. It's easy to burn out when your blog doesn't have any traffic and makes no money.
Millennial Money was launched in 2015, and after building hundreds of websites for other people, this is the first one I've built for myself.
Doing What You Love: It Matters
Interestingly, I launched Millennial Money because I love to write as much as I love side hustling, making money, and investing.
I knew it was possible to make money as a blogger, but making money wasn't my primary motivation. Like many people, I live an insanely busy life, and blogging about money is a way for me to reflect and disconnect.
I'd wanted to launch my own website since 2010, but it took me five years to find the time to actually do it.
Sure, I was pretty busy between 2010 and 2015, trying to make as much money as possible and pursue financial independence.
But by 2015, I had enough money in the bank to make work optional. I decided to launch Millennial Money to share my story and strategies to become a millennial millionaire.
While I was very intentional about how I built all of the pieces of this website, I didn't have any massive expectations for traffic or revenue. It took me three months to get to 1,000 total visitors, and I was so pumped to hit that goal. I just kept writing and writing and writing.
Now I average more than 200,000 unique visitors a month.
My mind is completely blown. I never imagined this was possible. I didn't have any crazy goals back then. I just wanted to write. While I was excited to share my ideas with the world, I never had any expectations people would read them.
Turning Traffic Into Money
One of the most common questions I get from readers, friends, family (and really anyone I tell about Millennial Money) is, "How much money do you make on your website?"
The answer is that a successful website makes money through its connections as well as from its traffic.
I can make thousands of dollars a month directly from traffic-driven ads and links such as my guides on best credit cards or student loan refinancing.
I spend about 10 to 20 hours a week on the blog, so earning thousands of dollars is an excellent return on my time, and blogging is one of my favorite things to do in the world, so it's a win-win.
But I also write books and manage two other companies, and I have several other income streams – so I don't have as much time to put into blogging as I would like.
But I do know there is a direct correlation between the amount of time I spend writing and optimizing posts and the amount of money the blog can make. So my effective hourly rate over time should continue to go up the more time I spend on the blog.
I know some people who make $100,000 or more per month blogging, so there's definitely some growth opportunities! Click here to learn more about how to start a blog.
How Much Traffic Do You Need to Make Money Online?
Making money with a website or product online is all about traffic, but a big mistake that many people make is they focus on quantity instead of quality. The higher the quality of your website traffic, the more money you will make – period!
This is why a lot of paid advertisements don't work – because they are cold traffic. If someone sees an ad for your product on Facebook, you are probably targeting them because they've never heard of you or your product before.
You can't expect this person to then turn around and buy something.
2. Selling Other People's Products or Services
Over the past seven years, I've helped sell over 50 different types of products online by providing marketing services.
I've marketed and sold so many things for people online, including master's degrees for universities, headphones, travel experiences, hats, sports memorabilia, prefabricated homes, insurance, legal services, real estate services, dental services, and even supplements.
In all of these cases, I was getting paid by someone else to sell their products online – none of these were my websites or my products.
In almost all of these cases, I was paid for my time. But in some instances, I was compensated based on the results.
How To Make Bank Selling Stuff Online
Selling stuff online is where you can really make bank: By getting part of the money you help someone else make. It's the win-win of consulting; all you invest is your time. The more profit you create, the more money you can make.
In a few cases, like with the headphones company, I was able to maximize my value by negotiating a deal where I got paid based on the amount of profit I was able to drive – which with this one client was insane.
I got 20 percent of the profit I drove that was directly attributable to the digital marketing campaigns that I was running.
I knew that I was going to crush it, so I spent extra time up front, making sure my contract covered a ton of scenarios.
While I tried to make the case, which was true, that my strategy would help increase sales over at least the next 2+ years, the owner of the company would only sign on for six months.
And you know what happened? Yup, I crushed it and ended up selling over $2.5 million in headphones in those six months for the owner.
My cut of the profit was $200,000. Not bad for six months of work that didn't really take much time.
Avoiding Rookie Mistakes
Unfortunately, even though I crushed it for him, the owner did not renew my contract. He thought he could do what I was doing. I was so pissed.
I'd made a rookie mistake: When I was excited one day, I showed the owner how part of the campaigns worked.
Over the following months, I kept a close eye on what he was doing, and it was easy for me to see he was messing up the paid campaigns I had built. But he was still clearly making a ton of money.
The search engine optimization (SEO) work to help him rank higher on Google for a number of popular searches ended up helping him for a long time until his website one day disappeared.
I estimate the work I did for him made him at least $5 million, but I still made a little over $200,000. Still, a super solid return on my time!
If you want to learn more, check out my post on how to launch a consulting business.
3. Launch Your Own Product or Service
Last but not least, you can make money online by launching your own product or service. It's never been easier to start an online business and reach people with your product.
This creates an awesome opportunity, but you're not alone out there, so it's tough to stand out.
While it's possible to make money selling your products, it's not as easy as many Facebook ads indicate.
Sure, you can get lucky and launch an Etsy product that blows up, but in most cases, you'll need to spend a ton of time building an audience and organically expanding your online visibility.
There are very few overnight successes.
My Personal Experience Selling Products Online
I launched my online marketing agency in 2010, but I didn't start a real online product until a couple of years ago (Millennial Money Course).
I had a phenomenal 5-figure launch the first few days (and we launched on a holiday weekend because we wanted to control the sign-ups).
Putting together the course was an insane amount of work, but the best thing about creating a digital product is that you create it only once. Then you can keep selling it.
Some people, like my fellow personal finance blogger Michelle, absolutely kill it selling online courses – Michelle makes over $100,000 a month on her course! Insane.
How To Build Your Product
If you want to build a product, make sure you're selling something people will want to buy.
A great way to do this is by analyzing Google search volumes using the free Google Keyword Planner to see how many people are searching for what you want to sell.
This tool also shows how competitive the keyword is by showing how many people are bidding on it. The Google Keyword Planner can help you assess your competition.
A word of caution: To make money, your product or service needs to be unique.
So many people reach out to me about their new products. About 99 percent of the time, they're creating a copy of someone else's product. Either the course is the same, or the app is the same, or the physical product is the same.
This is a surefire way to fail.
Before you launch any product, spend at least 10 to 20 hours online researching other similar products and figure out what makes yours unique and why someone should buy it from you.
And then sell it! If you can't describe what makes your product unique or valuable, then it probably won't sell online.
Be Careful! It's Not Easy Making Money Using Facebook and Google Ads
I've been running Google ad campaigns for the past decade-plus. I've been running Facebook ads since they were created.
I can say without a doubt: It's not easy to make money running these ads! There's no secret system to make money on Facebook ads without having an insanely awesome product or maybe a service.
Just about every day I see at least seven or eight new ads on Facebook for tutorials on how to make money online.
Since I study models for making money online, I click on some of them — just to check out how others are turning clicks into cash.
The vast majority of these tutorials are crap. The formula is simple and usually the same:
You sign up for a free webinar where the expert will share all of his or her secrets with you.
After the hour or two watching the webinar, you don't know much you didn't already know. There is rarely anything of substantive value.
Then the person asks you to make some form of a purchase – usually a subscription, a private consultation, or some type of course — that the expert claims will actually share the secrets.
As you can see, these are just elaborate sales pitches – by signing up, you've already given the person your email. And your address is insanely valuable since the expert can now start emailing you immediately to sell you the next webinar.
Let me be clear: There is some real value being shared, and some legitimate people making money online, but these are rare. In most cases, the expert is making money by promising to help you make money.
I'm not here to dissuade you from buying these products. I'm just saying I've sat through two or three of these webinars each month over the past few months, and all of them were crap.
If you want to go deeper and explore models for making money online, some of the best books I've read are The Lean Startup, Ask: The Counterintuitive Online Method to Discover Exactly What Your Customers Want to Buy…Create a Mass of Raving Fans…and Take Any Business to the Next Level, and DotCom Secrets.
Making Real Money Online Isn't Easy
You'll come across a lot of make-money-easy-and-fast pitches online (and offline, too).
I've been honest in this post about the difficulties you'll face as you try to make money online.
An essential ingredient will be persistence. And to succeed with persistence, it helps a lot to enjoy what you're doing.
So as you decide which approach to take, ask yourself if you'll be able to continue putting in the work week after week, month after month, year after year.
If you can, you're more likely to be on the right track to long-term success earning money online.
Join Over 50,000 Subscribers
Subscriber Bonuses!

Chapter 1 of my bestselling book Financial Freedom
Free 60 Minute Financial Freedom course
Free 60 Minute Investing course
How to Start A Profitable Side Hustle [PDF]
and more...
Creator of Millennial Money and Author of
Financial Freedom
(Penguin Random House). Dubbed "The Millennial Millionaire" by CNBC, Grant went from $2.26 to over $1 million in 5 years, reaching financial independence at age 30. Grant has been featured in The New York Times, Wall Street Journal, BBC, NPR, Money Magazine and many others. He uses
Personal Capital
to manage his money in 10 minutes a month.
Latest posts by Grant Sabatier (see all)