Updated:

February 06 2020

| Grant Sabatier
This article includes links which we may receive compensation for if you click, at no cost to you.
I think you'll agree when I say this – going to college is very financially-draining.
Thanks to skyrocketing tuition costs, an average student leaves college with a student loan debt of $37,172.
This means that collectively Americans are burdened by $1.5 trillion in student loan debts! That's a lot of money, right?
Add other expenses like textbooks, food, and spending money – and, if you don't find ways to make money in college, your financial situation will be pretty miserable when you graduate.
But don't worry, because I've listed 48 real ways to make money in college – without having to miss a class!
48 Legit Ways To Make Money In College!
Get ready to make some extra cash to help you through your college years!
Here are 48 of the best ways to make money in college:
1. Take Online Surveys
Companies like Survey Junkie and Pinecone Research will pay you cold hard cash for your feedback. I estimate roughly $500 of potential earnings each month or two.
Survey Junkie - Earn cash to Take Surveys Price: FREE Survey Junkie is the most reputable online survey company and an easy way to make some extra money in your free time. Learn More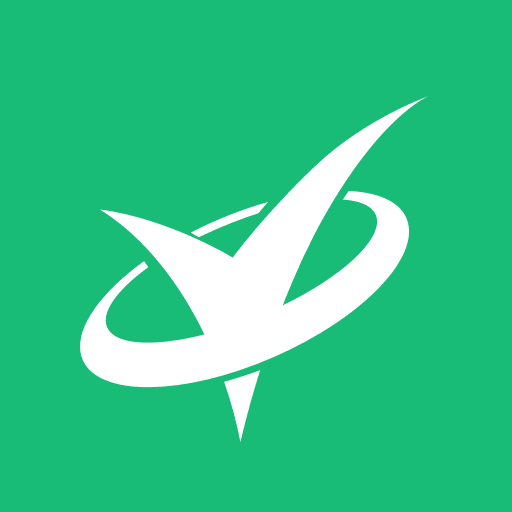 2. Complete Online Tasks
Want to get some extra dough just from watching videos and browsing the internet? It's too easy with Swagbucks. You can even earn a FREE $5 bonus when you sign up today.
Swagbucks - Easy Online Reward & Surveys Price: FREE Swagbucks is a legit money-making app where you can make money taking surveys, watching videos, and more. Learn More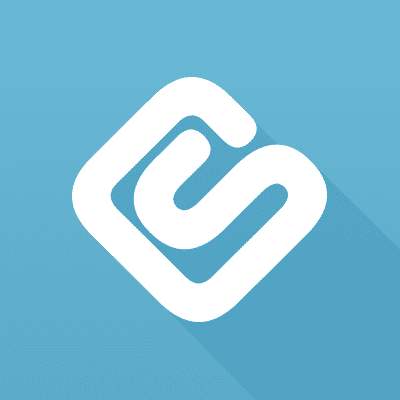 3. Postmates
On-demand delivery services are super popular right now! According to the company, you can earn up to $25 an hour delivering items with Postmates.
4. Doordash
Another on-demand delivery service, specializing in food delivery. All you need is a valid driver's license and insurance to earn money with DoorDash.
Doordash Earn extra money for your short-term goals or long-term dreams with Doordash. Learn More
5. Private Tutor
Do you have serious subject-specific knowledge?
Private tutoring is a great way to make money by helping others with subjects you're a pro at. Once you've put together a good pitch, advertise your services on notice boards, online forums, Facebook groups – or sites like Gumtree.
6. Teaching Assistant
Teachers often need assistance with tasks like grading assignments, doing research, or helping with admin.
Have a look for TA jobs on campus.
7. Library Assistant
Paid homework time. Need we say more?
8. Campus Ambassador
Becoming a campus ambassador is a fantastic way to earn money by representing your campus – and helping new students.
Plus, the job is pretty diverse, and you could be doing anything from road trips to giving talks ad job fairs!
9. Research Assistant
Do you enjoy gathering and analyzing data? Ever thought about becoming a research assistant at your campus?
Speak to professors or check out on-campus job boards for potential opportunities.
10. Campus Security
Another way to make a decent bit of money without leaving the campus!
And if there are no job openings at your college – you could always try and look for security guard jobs off-campus.
11. Campus IT Support
Are you a bit of a wizard when it comes to solving computer crashes? Then you could probably get a job as an IT support assistant on-campus.
12. Resume Writer
Lots of students need help with writing good resumes!
And even if this isn't your area of expertise, there's plenty of information online on how to become a pro at writing impeccable resumes.
13. Dorm Resident Assistant
Do you think you'd enjoy supervising and overseeing a floor in your college dorm?
You don't typically get paid, but you could get a ton of perks like a dorm room for free and a partial or total meal plan!
14. Barista
Working at a college coffee shop is a great option – you'll earn money while getting to know fellow students!
15. User Testing
Companies create new websites all the time – and they need people like you to test them. Check out UserTesting.com for testing jobs.
16. Transcription
Are you a quick typer? Check out sites like GoTranscript or TranscribeAnywhere to find transcribing jobs.
17. Freelance Writing
Do you enjoy writing? Companies constantly need copywriters! Check out sites like Freelancer or ProBlogger for jobs.
Most clients will want to see a portfolio (which is super easy and FREE to create on sites like JournoPortfolio)!
18. Graphic Design Work
If you've done and enjoyed graphic design, check out sites like 99designs, Upwork or PeoplePerHour, where you could find design work.
19. Do gigs on Fiverr
Are you good at programming? Or maybe you know how to give Tinder profile a major makeover? You can probably find work on Fiverr.
Fiverr Fiverr is one of the top platforms in the world for freelancers to find work and people to find freelancers. Learn More
20. Be a Virtual Assistant
Do you like organizing, booking tickets, and doing other admin tasks? It sounds like you'll love being a virtual assistant!
30 Days or Less to Virtual Assistant Success - The #1 Virtual Assistant Course Learn how to build a virtual assistant business, get clients, and make $2,000+ a month on your own time. Let's Do This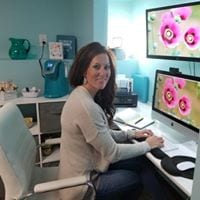 21. Sell your craft on Etsy
People love unique, handmade stuff. If you're into crafts – you could be making good money on Etsy!
22. Data Entry
You don't need any complex skills to become a data entry clerk – all you need is a computer and decent typing skills. Sites like Indeed have many data entry jobs up for grabs.
23. Market Research
Yup, you can make some money by completing surveys – but did you know you could earn so much more by taking part in focus groups? Look for adverts on campus – or check out companies like Elevated Insights.
24. Design t-shirts and sell them on Shopify
Starting a t-shirt selling business with sites like Shopify is inexpensive – and can bring great rewards. If you're good at coming up with funny sayings – or think you can create a design people will love, then – what are you waiting for?!
25. Start a Blog
This one is one of my favorites. Check out these 10 reasons why you should become a student blogger!
You won't make a million dollars overnight, but you can definitely make a million dollars blogging over the next 3-5 years.
It's never been easier to make money blogging.
I'm on track to make $1 million from the Millennial Money blog. Learn the exact strategies I've used to reach over 5 million visitors. All in 7 days. All for free.
Free Blogging Side Hustle Course: Launch A Million Dollar Blog in 7 Days!
We walk you through the exact steps to set-up, grow, and monetize your new blog.
BlueHost Price: starting at $7.99 $2.95/mo Start your blog with Bluehost and get your domain name FREE + receive a 63% discount on monthly hosting fees when using our link. Get Started With Bluehost
26. Web Design and Development
Do you have web design and development skills? There are plenty of people out there who need websites, you know.
27. Create an App
Think you could come up with a cool idea for an app? Do you have programming skills? Create an app and sell it on the App Store!
28. Launch an Online Course
Do you have skills that others could benefit from? Maybe you know how to write killer essays, or memorize dates? With sites like Teachable, launching an online course is easier than it sounds.
29. Sell Your Old College Papers
Did you know you could sell your old college papers on sites like GradeSaver for $100?
30. Sell Your Textbooks
Chances are, you've paid a lot for your textbooks – so why not sell them on sites like TextbookRush, and get some of that money back?
31. Do Translation Work
Do you speak another language? Live Translation could be an excellent place to start as a translator.
32. Sell Your Photography
If you're into photography and have a decent camera, you could be making money by selling your shots on sites like iStockPhoto or Shutterstock.
33. Sell your Notes
Are you good at taking notes in class? Many campuses will have note-selling services – or you can sell them online on sites like StudySoup.
34. Become a social media manager
Do you have a thriving social media page? Know how to create a social media post that gets tons of likes? Then you could become a social media manager and help companies grow their online communities! There's a lot of free info online about how to get started – and you can find jobs on sites like Fiverr and Upwork.
35. TaskRabbit
People post their jobs on TaskRabbit (like doing someone's grocery shopping, picking up lunch, etc.) – and you apply to do them, then get paid. Easy!
36. Uber
Become an Uber driver and make some dough driving people around in your spare time!
37. UberEats
Same thing as Uber – but you can start at the age of 19, instead of 21. Plus, some cities allow bicycle delivery – so you may be able to do this even if you don't own a car!
38. Lyft
Lyft is an alternative to Uber – but ride rates tend to be a little higher.
39. Seamless
Seamless is a similar concept to UberEats – you'll deliver food to people's homes from local restaurants.
40. Rent your Car
Rent your car on sites like Turo or HyreCar – a great way to make some money without moving a finger!
41. Become a front desk associate at a local gym
This is great because many places offer free classes to their employees, or allow them to use gym facilities!
42. Become a dog walker
Love dogs? Awesome! Dog walking is a surprisingly profitable job you can do in your spare time. Check out sites like DogVacay for dog walking jobs.
43. Housesit
Housesitting is a classic way to make money in college – and you thought we wouldn't mention it! Live in someone else's home and get paid – it's the dream, right? Find housesitting gigs on sites like MindMyHouse.
44. Take part in medical tests
Taking part in clinical trials is an interesting way to make money. You'll learn lots, meet new people and get to earn money at the same time! Look out for opportunities on-campus, or visit sites like CenterWatch.
45. Become a pet sitter
Hanging out with furry friends and getting paid? Sounds like an awesome job! Check out Sittercity to find people who need a pet sitter.
46. Catering
Working for a catering company is a good job for college students because they usually need more staff on weekends. Check out Craiglist for catering jobs.
47. Work in retail
If there are shops around your college, working in a shop could be a great way to make some cash and gain some work experience!
48. Become a TV or movie extra
We've saved the best for last! Want to fill the backgrounds of movie and TV shows – and get paid? Become an extra! Find a local casting agency to sign up.
How Can YOU Make Money in College?
Working through college is a great way to reduce the amount of debt you have after graduating – plus gain some work experience before you enter the "real world".
There are so many ways you can make money in college – and I hope this list helps you pick the ones that work best for you.
Remember – you got this.
See Also: 
Creator of Millennial Money and Author of
Financial Freedom
(Penguin Random House). Dubbed "The Millennial Millionaire" by CNBC, Grant went from $2.26 to over $1 million in 5 years, reaching financial independence at age 30. Grant has been featured in The New York Times, Wall Street Journal, BBC, NPR, Money Magazine and many others. He uses
Personal Capital
to manage his money in 10 minutes a month.
Latest posts by Grant Sabatier (see all)