Updated:

January 17 2020

| Grant Sabatier
This article includes links which we may receive compensation for if you click, at no cost to you.
Climbing out of debt can feel like an insurmountable mountain. There are thousands of books, recommendations, reviews, and apparent expert answers out there.
While there are many strategies for getting out debt, I'm going to share exactly what I learned paying down $80,000 in credit card, student loan, and other debt. Since time is so valuable, I wanted to share everything I've learned that will help you get out of debt as quickly as possible.
10 Steps To Get Out Of Debt Fast
1. Start tracking your financial life (right now!)
The best first step to getting out of debt is to get a clear picture of your financial life. Don't worry, it's easier than you probably think. You don't need to go dig up old bank statements or gather all your credit card bliss.
All you need to is build an online dashboard for your financial life, so you can see how much money you owe, how much money your spending, and how much money you're making. All in one place.
The best way track your debt is using a free tracking app like Credit Karma and Credit Sesame.
I recommend getting both to tag-team getting a grip on your debt.
Thankfully the best money apps make it easy to track and manage your entire financial life, on a desktop, tablet, or phone. So you can manage your side hustle, budget, and full time income from anywhere.
Personal Capital allows you to add your debt, loans, credit cards, and bank accounts so you see your entire financial life in one place. It's also completely free.
Credit Sesame Price: FREE With Credit Sesame, you gain the ability to monitor your credit accounts and credit score, at a super affordable price...FREE! Start Monitoring Your Credit TODAY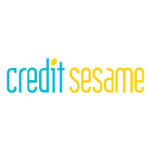 2. Create a simple debt management plan (DMP)
Best For: Those who are in debt but can effectively manage it with a little better planning.
Now that you can see all of your debt in one place, it's time to come up with a debt management plan. You can either create this yourself using the strategies in this post, or hire someone to build it for you.
Debt management plans are a great solution for people who mainly need a lesson on bettering their finances and are looking for actionable, long-term solutions to stay out of debt for years to come. Unlike many other debt relief solutions, a debt management plan will also help you increase your credit score so that any future credits will have lower interest and better terms.
You should also have a good budget template, either on paper or online, which will help you get out of debt faster, including cutting unnecessary expenses and redirecting that money towards your debt, and can even mediate between you and your creditors to create a more affordable payment plan and possibly reduce fees.
Be leery of debt management companies. If you decide to hire some help I'd recommend consulting someone you know or a money coach you trust.
If you do decide to work with a debt management company, pick one that has a proven track record of helping consumers.
Depending on the company, there may be additional fees associated with using their services, and you may also be advised to refrain from opening any new credit lines or using existing credits while in your repayment period, which generally takes up to 60 months.
If you drop out of your debt management plan after agreeing to its terms, your interest rate could go back up higher than what it was originally and you could also be charged additional fees.
3. Lower the interest rates on your debt
Best For: Those who are just trying to get ahead of the debt game and are not completely drowning in debt.
Do you have a good credit score (700 or above)? There is a chance that you may qualify for lower interest rates on your credit accounts. Instead of researching debt relief companies for hours on end, simply call your creditors.
Ask them if you can lower your interest rate. If they say yes, you could save thousands of dollars on interest and relieve some stress. Furthermore, even if they say no, there is no harm done to your credit score.
If you have student loan debt consider student loan refinancing. You can check your refinance rates in less than 3 minutes and without impacting your credit score. Check out the student loan refinancing rate search engine at Credible.
Lowering your interest rates is generally a good starting point for those who are able to make their monthly payments. Additionally, it's a great option for people below credit limits, but also want to save some money in the long term. Lastly, it's an option for those who have experienced an unexpected event, such as job loss. This may warrant lower payments.
Even if you have a perfect credit score, one company may say yes and another may say no, depending on their policy and criteria for lowering interest rates.
There may also be fees associated with lowering your interest rate or your monthly payments, so it is important to ask about the particulars when you call your lender.
Credible - Best Student Loan Refinancing Through Credible, you will have access to vetted lenders who can save you money on your student loans. The average customer saves over $18,500 on their student loans. Learn More Now
4. Consolidate your debt
Best For: People whose total debt is less than 50 percent of their income and who have good credit.
Having multiple debts is not necessarily a bad thing. That said, there is a good chance that you will have accounts with high interest rates. If you have a hard time staying on track with what you owe and to whom, debt consolidation may be the way to go.
This debt solution will allow you to combine your debts into a single account with a single interest rate. Many times, the rate can be lower than the ones you currently have.
Using an online debt calculator, and getting information from an accredited loan company, is a good starting place for deciding if you want to pursue this type of debt relief.
Debt consolidation is only a good choice if you are not planning to open any new credit accounts until you get out of debt. If you want to lower the number of separate accounts just so you can get a new one, you will end up in far more debt and end up losing much more than you save. It's also important to stick to the plan or your credit score will tank.
This reorganizes and narrows down your financial burdens into a single monthly payment, offers a lower interest rate, decreases your risk of bad credit, and helps you pay off your debt a bit faster.
LendingTree LendingTree makes comparison shopping simple by connecting you with a network of lenders. Learn More
5. Use a Home Equity Line of Credit (HELOC)
Best For: A homeowner who has already built equity in a home.
Is your home your most valuable asset? Wouldn't it be great if this investment could help alleviate your debt? A home equity line of credit (HELOC) gives you this potential.
How does it work? Let's say you closed on a $200,000 home 10 years ago and by now you've paid the mortgage down to $175,000 — plus your home has increased in value to $225,000.
The difference between how much you owe ($175,000) and your home's value ($225,000) is your equity. In this scenario, your equity would be $50,000.
A HELOC lets you borrow against this equity as needed. This kind of loan works like a credit card except you're using your home's value as collateral which means you could save a ton on interest charges.
Depending on your credit history, you could access this money at 3.5 to 4 percent interest — significantly lower than other forms of borrowing!
Pros
Interest Savings: Think of all the interest charges you could save if you used HELOC funds to pay off high interest credit card debt or even a 10 percent interest convenience loan. Your HELOC interest could more than pay for itself.
Interest Deductions: A HELOC is a form of mortgage so your interest charges — up to $100,000 a year — are tax-deductible.
No Spending Oversight: You can use the money from your HELOC as you want. But you should always spend the money responsibly. After all, the money is coming from the equity you've built in your home. Make sure you're using this money to move your life forward by getting out of debt or increasing the value of your home.
Borrow as Needed: A line of credit, by its nature, stays in stand-by mode until you need it. With a HELOC of $50,000 for example, you could borrow (and pay interest on) only $15,000. Even if you maxed out the credit line you could pay it down and then re-use the funds on another project or to meet another goal in the future.
Cons
A New Lien: Since your home's value secures your HELOC, your lender would own a portion of your home along with your original mortgage holder. You couldn't sell your home without paying off both your mortgage and your HELOC.
Regular Payments: A HELOC, once you draw from it, requires regular monthly payments. Even though you could be saving a lot in interest, make sure you budget for these monthly payments before borrowing.
6. Settle your debt
Best For: People who only have one or two high-interest accounts they have not been able to pay off.
Many people find themselves in debt from only having a few open credit accounts. If you have a credit card that you have not been able to pay off and you are starting to get harassed by debt collection agencies, your accounts are not in good standing.
It may be time to get some help negotiating with your lender. A debt relief company can negotiate the total amount owed with the lender to significantly slash your total amount owed.
There is no guarantee your lender will accept the negotiation. If they do, your credit score will go down because you are not paying the total debt in full. You will also likely accrue interest and other fees during the settlement process, which usually takes at least six months.
Depending on the settlement plan and the specifics involved, the money you save may be seen as additional taxable income when tax season comes around, and many debt settlement companies will charge large fees that result in you only saving around 10 percent of what you originally owed your lender. The good news, thanks to the Fair Trade Commission ban on upfront costs, these fees only occur once your settlement is complete.
Assuming you will make all new payments in full and on time every month, debt settlement allows you to significantly save money and pay off as little as 50 percent of your original debt in three to five years.
7. Frugal Living
Best For: People who are not in severe debt with multiple loans, credit cards, and bills.
Not every debt solution requires outside help. Sometimes, the biggest expenses come from within your home. Getting in the habit of unplugging electronics and appliances, shopping less, couponing, and even cutting down on how often you eat at restaurants and getting your caffeine from coffee shops can save thousands of dollars a year.
Try categorizing your monthly expenses, either by hand or with budgeting software, to work on narrowing down areas where you can cut costs. If you need help, remember that DMP companies are there to advise you.
If you are hundreds of thousands of dollars of debt should not automatically resort to this option. It is also important to remember that this is a lifestyle change and can be difficult for people who need to substantially cut costs.
Frugal living can help you invest more money into paying off your bills and less money on outside activities. Along with saving money, frugal living also teaches important management skills and can help prioritize other facets of your daily life.
8. Student Loan Forgiveness
Best For: Those with large student loans.
On average, students accrue more than $30,000 in debt and that amount increases dramatically depending on the degree and program. Those who are indebted to student loans and work at non-profits, for the government, or in the public sector can apply for Public Service Loan Forgiveness.
Additionally, teachers can apply for Teacher Loan Forgiveness, while borrowers with qualifying permanent disabilities can apply for Disability Discharge Student Loan Forgiveness. Through each of these programs, students and former students may be able to have all or most of their loans forgiven after they meet certain criteria.
The programs listed above are just a small selection of the dozens of options available. Nurses, medical professionals, and military personnel are among the groups that can usually find other student loan forgiveness programs through their employers, by searching online, or working with a financial counselor.
While the eligibility requirements for each of these loan forgiveness programs differ, they are generally for those who work in professions that actively give back to the community, and individuals usually only qualify after a certain amount of time.
Some programs, such as Public Service Loan Forgiveness, are only available after you have made 120 concurrent payments and work in specific fields. Many of the programs are usually only for U.S. citizens and the approval process can take months.
9. Start a side hustle and starting making more money
Best For: Those who are not already overwhelmed and stretched thin in their professional and home lives.
By start a side hustle or side income stream, you can earn additional money fast that can go straight toward paying off your debt. Of course, this will also build your resume, and temp positions are great if you only want to take on extra work until your debt is more manageable or paid off entirely.
You could also consider doing a clean sweep of your home to sell and downsize your belongings for some extra cash. There are plenty of times where even selling old clothes, cell phones, textbooks, and appliances can add up to hundreds or even thousands of dollars.
The income earned from working part-time or selling items should be used solely for paying off debts in order for this method to work.
If you have a large family or numerous obligations, getting a part-time job or freelancing can be a major stressor. Just keep in mind that signing up for a freelance gig may allow you to work from home and still manage your other responsibilities.
Getting out of debt should be considered a stress relief, and, if the thought of getting an additional job creates anxiety, consider one of the many other options available.
10. Bankruptcy
Best For: People who have no other debt relief options.
Bankruptcy should always be the last resort. The two major types for individuals and those who own a small business.
Chapter 7: allow you to liquidate remaining assets to close your credit accounts in a short amount of time.
Chapter 13: set up a reduced repayment plan with your creditors over a longer period of time.
If you do end up in this situation a credit relief expert can help. They will determine which category best suits your situation. Furthermore, they will go to court to either liquidate or reorganize your debts. This way, you no longer have to deal with credit lenders directly.
You will likely lose some valuable assets to help pay off lenders. However, you will not lose personal belongs or your job in the process. Many of those who file for bankruptcy see it as a refreshing way to start over financially.
Taxes, students loans, child support, alimony, and government debts are not included. Depending on the circumstances, you can lose your car, home, and investments. Bankruptcy also damages your credit for 10 years, and there are hundreds of dollars of fees associated.
Bonus Tip: Give Yourself a Break
Best For: Everyone.
Many people just like you are in the exact same scenario. Take a breath, and know that there are resources out there for you. Search for a community to help build you up. You are not alone.
Creator of Millennial Money and Author of
Financial Freedom
(Penguin Random House). Dubbed "The Millennial Millionaire" by CNBC, Grant went from $2.26 to over $1 million in 5 years, reaching financial independence at age 30. Grant has been featured in The New York Times, Wall Street Journal, BBC, NPR, Money Magazine and many others. He uses
Personal Capital
to manage his money in 10 minutes a month.
Latest posts by Grant Sabatier (see all)