Updated:

October 25 2019

| Grant Sabatier
This article includes links which we may receive compensation for if you click, at no cost to you.
Credit scores, bank accounts, net worth – these numbers can define us. And when they are lower than you'd like, it's easy to feel hopeless or assume you'll always be stuck in the red.
But here's the thing, numbers change, and you can change them. Any investor will tell you that profits go up and down all the time.
Sure, there will be times in which you don't have as much money as you want. Especially if you have a mortgage, dependents, student loans, or other expenses that occupy your cash flow.
But anyone can make decent money in a short amount of time. It starts by changing your mindset. Stop focusing on how stuck you feel and focus instead on what you can control – your future actions.
10 Simple Ways to Make $100 Dollars in a Day
There are plenty of ways to make an extra $100 in a day.
Whether you need a new full-time job or you're looking to add some cash flow to your budget, there are plenty of ways to do it. Some of these ideas require that you live in a big city, but many can be done from anywhere with WiFi and a laptop.
So, you want to know how to make $100 a day? Here are 10 ways to do just that.
Trim Price: FREE Lean on Trim's AI to identify and manage your recurring subscriptions, find savings with your daily expenses and even renegotiate your bills to save you money each month! Get Trim App
1. Give The Gig Economy a Try and Become a Freelancer
The first and most obvious option for making some side money is to get involved in the gig economy (aka become a freelancer). There are many different gigs out there. They range from low barrier-to-entry (when you don't need training) to high barrier-to-entry (like consulting, where you need lots of experience and education).
Getting started with a low barrier to entry gig is easy.
Make Deliveries
One of the easiest ways to make $100 per day (and much more) is to make deliveries. People are busy and will pay you to pick up their packages and food. Take advantage of this opportunity.
You can easily make up to $18-$25 per hour with just a valid driver's license and insurance.
Three of the best services to do that are:
Amazon Flex
Walk Dogs
Another potentially lucrative side gig is walking dogs. Let's say you charge $10 per hour per dog and walk five different dogs from five different owners. That's $50 in one hour. You could easily make $100 a day on the side. One company that can help you connect with dog owners is Wag.
Help other Companies
Have you ever been driving around a city and seen electric scooters sitting on the side of the road? Well, someone has to collect those and charge their batteries, and you can be that someone.
Working with companies like Lime or Bird, you go out, pick up electric scooters in your car/van/truck, take them home, charge them, and leave them at a certain dropoff point.
Freelance
Whether you are a carpenter, a mover, a house cleaner, a wedding photographer, a yoga teacher, or a tutor – You can get work through Thumbtack. Thumbtack is a website marketplace for freelance professionals to list their services.
They say that everyone has a secret talent or skill. List yours on Thumbtack and help out your neighbors, all while enjoying that fresh new cashflow. Alternatively, try Upwork and Fiverr if that's more up your alley.
If you have the gift of gab, consider turning those words into writing and become a freelance writer. If you're great at spotting typos, become a freelance copy editor. Did you know you can make $100 an hour proofreading?
Want to build this into a lucrative career? Check out my friend's 30 Days To A Freelance Writing Career Course.
Over time, you can learn how to make even more money with some research. Find businesses that fit your style, put together a free portfolio, and send personalized emails to the people you want to work for. Many will say no, but many will say yes!
2. Drive for UBER or LYFT
Instead of renting out your car, you could use it to drive others around and make some decent money. Being a driver with Uber or Lyft, you can get paid roughly $25-30 per hour. So you could work just four hours a day and make an extra $100. As a driver, you'd technically be an independent contractor, so you can set your own hours, giving you complete control over how much you make in a day (assuming there are rides in demand).
3. Take Advantage of Sign Up Bonuses
We at MillennialMoney.com want you to cash in on $100 or more through just by signing up for these frugal-friendly coupon programs. We've got you covered. Check out these sites and earn signup bonuses TODAY:
Survey Junkie - Get Paid to Take Surveys Price: FREE Survey Junkie is the most reputable online survey company and an easy way to make some extra money in your free time. Learn More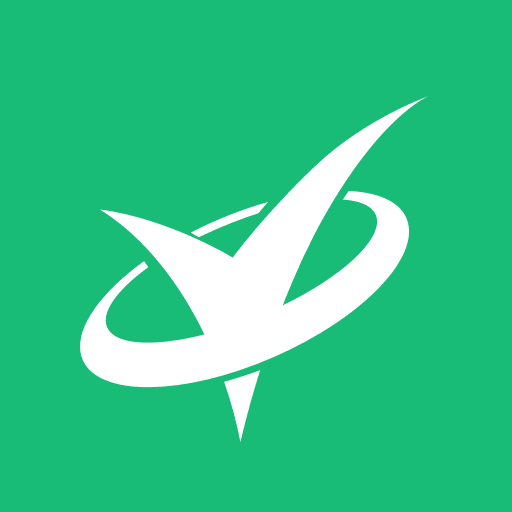 4. Be a Research Guinea Pig
You can participate in research studies and get paid for it. And they don't pay in rewards points or gift cards, they pay in dollars (you can make 100 a day!). Typically, the research study has to do with consumer products like food or something medically related. You would test the product out for the day and give your feedback. To get into this line of work, you can contact your local marketing research company or go through companies like Fieldwork.
5. Rent Out a Spare Room with AIRBNB
If you're going on vacation or will be traveling for a while, consider renting out your apartment or house for some cash. You can even rent out any extra bedrooms you don't use. Heck, you might have a second condo or house that you could rent out to people visiting the town.
Through sites like Airbnb or VRBO, you can easily become an Airbnb host. Airbnb renters are typically tourists, people in town for an event, or those who are visiting friends or family in the area. For them, staying in a more comfortable, more homey place is much more appealing than a hotel. Plus, the cost per night is comparable, often cheaper.
An average price you'd charge for a room or an apartment is around $100. What if you booked your rental for every night of the month? Before the fees from Airbnb or VRBO, that's $3,000 for the month. A friend makes over $10,000/month as an Airbnb host. And it's what we call "passive income."
6. Start a Side Hustle
Side hustles that you own are gigs that originate from you. And, y'all, there are so many options to choose from it's ridiculous. It's just a matter of finding the one that resonates with you.
One side hustle is affiliate marketing. There are literally hundreds of affiliate programs you can join — check out our list of the 101 best programs here.
And one way to promote your affiliate links is through a blog. Believe it or not, you can do blogging full-time — tons of people do it. On top of affiliate marketing, you can earn income from ads, sponsored posts, offering consulting services, and even from building and selling an online course.
Blogging Resources:
Learn More: Learn how to launch a profitable blog in my FREE 7 Day Blogging Side Hustle Email Course!
We walk you through the exact steps to set-up, grow, and monetize your new blog. All in 7 days. All for free.
7. Sell Your Unused Things
You might have stacks of cash just sitting in your attic. So why not sell it all and make a few bucks in a jiffy?
Here's how to make 100 dollars fast:
List your items on Craigslist
Hold a garage sale on the weekend
Take your valuables (like jewelry) to your local pawn shop and bargain
List any vintage or antique items on eBay
Gazelle will help you earn upwards to $100 by trading your old cell phone in for cash. You're never going to use it again, so you may as well sell it! You will even get a $5 first time trade in bonus.
Got an eye for fashion? Use apps like Poshmark and Depop to build your own personal brand and show off your flair for style. You can even buy quality vintage clothes at Goodwill and resell them in more expensive markets like NYC and LA for a premium. With this strategy, you could make $100 a day, easy.
8. Become a Teacher or Tutor
No, you don't have to go back to college to get a teaching degree. And you don't even have to teach academic topics!
You can teach at a local after school club or community center, anything from macrame to chess.
And if language is your thing, you can sign up with QKids. As long as you have a computer with the right specifications, a headset, and a great command of the English language, you'll be eligible to apply. You could easily make $100 a day from the comfort of your home.
You can also develop online courses with Teachable and sell them online.
9. Help People Move
If you're the friend with a truck, chances are your friends are already asking you to help them move their stuff on the weekends. Now, with apps like Dolly, you can get paid for it. Just like with Uber and Lyft, you simply sign up to share your services and open the app when you want to work. Then, you are notified when there is a local move, and you can accept the requests that are convenient for you! If the furniture is heavy, you can bring a helper and charge more. These apps take care of all the marketing and logistics – You just have to show up with your truck.
10. Become a Product Consultant
There is a huge market for sustainable beauty products that focus on individual and planetary wellness. This sounds big, but it's as simple as selling thoughtful, quality products on Instagram. Become a consultant with companies like Beauty Counter. Take care of your friends' health, and enjoy the financial perks!
Bonus Tips to Make a Quick $100
If money is tight or if you're looking to add some money to your budget, you don't have any more excuses. No more complaining. Now you know exactly how to get started on that mission of increasing your income.
And – Just in case these 10 ideas don't work for you, here are a few more easy ways to help you earn $100, like, yesterday:
Download Ibotta (it's free!) and Make $10 Now
Ibotta is a fun way to help you make an extra $100. It might not take a day, but you can DEFINITELY earn $100 in a month.
Ibotta is a cash back and rewards app that is fun to use and track your savings from shopping. You can earn cash back on purchases made both in-store and online, and the best part is that you can share savings with friends. Nothing wrong with a little friendly competition.
If you are looking to learn more about Ibotta, check out our Ibotta review post. We love it!
Ibotta Price: FREE Ibotta let's you get paid for shopping...It's that simple. Get started saving today. Get Your FREE $10 Now
Get Paid for Your Opinion
There are plenty of websites out there that need people's input on products and services, and they'll pay you in exchange for taking surveys, testing products, or watching and rating videos. You can take surveys through places like Survey Junkie, turning your Netflix time into money-making time. You can get cash and gift cards for watching movie trailers through Swagbucks. You can earn cash back for playing games with My Points. The point is, if you want to know how to make quick money in one day, you have plenty of options.
Write Website Reviews in Exchange for Cash
Over the past few years, I've been reviewing websites for quick cash paid via PayPal. My favorite and trusted website review platform is UserTesting. No, this is not my affiliate link. I do not get paid to promote this site. In fact, I only recommend apps or finance tools that I personally use, believe in, or have reviewed thoroughly. Earning potential: $10 per website review.
Making $100 is Easy if You Do Something You Love
The best part about the gig economy is that you can try out these ideas with no strings attached. Find which ones work best, and stay committed to the strategies that stick. The only promise you make is to yourself. Stay focused on what works and you can literally become a millionaire.
Creator of Millennial Money and Author of
Financial Freedom
(Penguin Random House). Dubbed "The Millennial Millionaire" by CNBC, Grant went from $2.26 to over $1 million in 5 years, reaching financial independence at age 30. Grant has been featured in The New York Times, Wall Street Journal, BBC, NPR, Money Magazine and many others. He uses
Personal Capital
to manage his money in 10 minutes a month.
Latest posts by Grant Sabatier (see all)