Updated:

February 16 2020

| Grant Sabatier
This article includes links which we may receive compensation for if you click, at no cost to you.
What's up y'all. So, here's a quick story about my desperation to learn how to make money fast a few years ago.
I had been working abroad, pulling in more money than I knew what to do with and thought I was prepared for life in a high cost of living (HCOL) city.
Boy, was I wrong.
A year earlier, I was sitting first-class and drinking top-shelf beverages around the world.
Suddenly, I found myself living with a roommate, stuck in a small apartment, and paying over $3K/month in rent.
My credit card debt was building up fast because I could not afford the lifestyle I desired. I felt stuck and needed to make money fast.
Let me share with you what worked for me (so you don't have to go through the struggle of filtering out all the ways that do not work!).
These quick and easy ways to make money fast are a great way to supplement income in the short term; however, they are not a substitute for your day job.
Luckily, 2020 has never been a better time to utilize apps and technology to make money fast.
How to Make Money Fast
Here are the top 14 ways to make money fast in 2020:
1. Get Paid to Take Surveys
EARNING POTENTIAL: $0.50 – $45 per survey
Online surveys are my favorite way to earn some quick cash in my spare time.
You can earn up to $45/survey in just 20 mins (though most pay between $0.50 and $3!). Look closely at how long each survey will take vs how much it will pay to maximize the ROI on your time. After that, the earnings just depend on how much time you're willing to give!
Survey Junkie - Earn Cash to Take Surveys Price: FREE Survey Junkie is the most reputable online survey company and an easy way to make some extra money in your free time. Earn Cash Now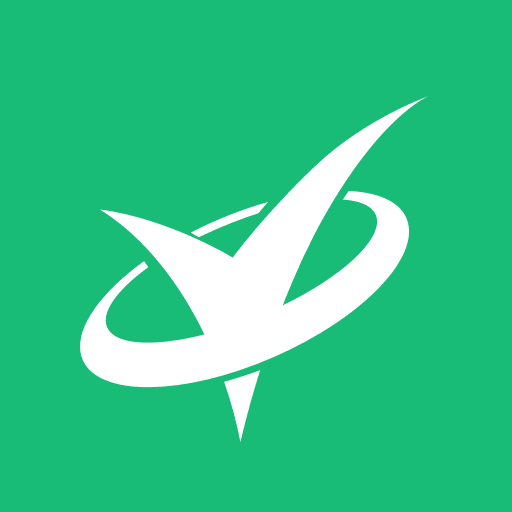 Survey Junkie is a 100% free and easy way to make money fast taking surveys. Read my Survey Junkie review or check out my complete list of legit survey sites for more options to take surveys online that will pay you cash via PayPal.
2. Make Deliveries
EARNING POTENTIAL: $18 – $25 per hour
If you live in a city, you will agree that people are spending less time in stores. The delivery industry is on the rise, so take advantage and get paid!
Use your spare time (or even your lunch break) to side hustle for extra cash. Can you really earn that much? YES.
Doordash Earn extra money for your short-term goals or long-term dreams with Doordash. Learn More
One such service centered around food delivery is DoorDash. There are 3 easy steps: drive to the restaurant, pick up food, deliver to the customer…get paid. It's that easy!
Another service similar to DoorDash, but offering a wider range of courier options is Postmates. By delivering for Postmates, I saved up enough money to buy an engagement ring! Seriously – you can easily make 500 dollars this week by completing 50 deliveries.
Lastly, it seems that everyone I know is getting their groceries delivered now. Instacart is the newest kid on the block for this and allows you to become your own boss.
3. Refinance Your Student Loan with Credible
EARNING POTENTIAL: $750 + monthly savings
You may already know that refinancing your student debt to a lower rate could save thousands of dollars in interest over the life of your loan.
But did you know that Millennial Money readers can get additional cash bonuses when refinancing, in addition to those lower rates?
One company, Credible, will give you up to $750 in cash when you refi!
Learn more in my student loan refinance guide or submit an application today and see how much you can earn.
Credible We love Credible because you can comparison shop between all major (and not-so-major) banks at once. Through Credible, you will have access to vetted lenders who can save you money while putting you in control of your student loans. Learn More Now
4. Download Ibotta for Free and Make $20 Now
EARNING POTENTIAL: up to $20 in sign-up bonuses + % cashback on anything you buy
Ibotta is a legit way to earn extra cash, just by shopping for things you're buying anyway. Plus, they're offering up to $20 in sign-up bonuses right now for Millennial Money readers….$10 bonus just to sign up.
Ibotta is a cash back and rewards app that started in the grocery sector but now has rewards for almost anything. Unlike some of the other cashback companies, Ibotta rewards you for shopping online or in-store, which I find more convenient for groceries and local shopping.
Ibotta Price: FREE Ibotta let's you get paid for shopping in-store and online...It's that simple. Get started saving today. Sign Up
5. Participate in Market Research
EARNING POTENTIAL: $0.25 – $50 per survey
Unlike many other paid survey websites, Vindale Research shows the compensation in cash (instead of points), making it easy to see exactly what you'll earn.
You can expect anywhere between $0.25 and $50 for paid surveys, depending on the time requirement, topic, and demographic criteria of the survey.
And surveys aren't the only earning opportunities with Vindale either, giving you a little more variety to earn cash.
Vindale Research Price: FREE Vindale Research is a legit company with multiple opportunities to make money fast including product research and taking surveys. Learn More
Bonus: Also check out Pinecone Research which pays a minimum of $3 per survey.
6. Host on Airbnb
EARNING POTENTIAL: Up to $3000+ per month
Do you have a guest room that sits empty (or acts as a junk-catch?)? Move the boxes into the garage (or better yet, sift through and sell what you don't use to help make that $500 fast) and rent it out.
You can set your own terms: rent a spare room year-round, your entire place for a week while you're away, or crash on a friend's couch to capitalize on your town's big event weekend.
You can rent a room for $125/week or $425/month to a boarder – more if you live in a big city. Nightly rates for your entire place will be even more lucrative.
It's best to use a platform like Airbnb, which can easily connect your listing to renters. It also takes care of scheduling and payment processing; gives you the opportunity to build credibility through reviews (which will make renting out your space even easier in the future!); and protects you by verifying guests and covering every booking with $1M in property damage protection.
Learn how to make money with Airbnb.
Airbnb - Rent Out Your Apartment Price: FREE TO LIST List your space, set your terms, then start earning easy cash by hosting qualified guests. Learn More
7. Take Advantage of Sign Up Bonuses
EARNING POTENTIAL: Make $50 fast!
Cash in on the following sign-up bonuses available through MillennialMoney.com and you will be on your way to making an extra $500.
Drop: Drop is a free cashback app for online shopping. Download this free app and connect a credit or debit card to earn your $5 bonus.
Sign-up & Get Your $5 Bonus Here!
Swagbucks: Swagbucks pays you to take surveys, watch videos, and search the internet. Signup for free and meet the terms to earn your $5 bonus.
Sign Up & Get Your $5 Bonus Here!
MyPoints: MyPoints is a daily rewards site to earn points for gift cards. Create a free account and verify your email address to earn your $5 bonus.
Sign Up & Get Your $10 Bonus Here!
InboxDollars: InboxDollars is a site similar to Swagbucks where you get paid to take surveys and complete tasks online. Create an account for free and verify your email address to earn your $5 bonus.
Sign Up & Get Your $5 Bonus Here!
Ibotta: Ibotta is a popular free cashback app used primarily for groceries. Download Ibotta and receive $10. Earn another $10 after completing purchases.
Sign Up & Get Your $20 Bonus Here!
8. Sell Products or Goods on Etsy
EARNING POTENTIAL: Make $500 Fast
Do you have a passion or hobby for making things? Are you crafty? Etsy is a fantastic platform to connect your product with potential buyers.
Are you into quilting? Do you like making surfboards? Do you make and sell jewelry locally?  Start selling your goods online by opening your own Esty shop!
It is so easy to sell things online and make an extra $500.
ETSY Printables - How To Build A Profitable Business Learn the step by step process to build a simple, but profitable printables business ETSY. Let's Do This
9. Make Money Teaching
EARNING POTENTIAL: $500+ per month after you've built your course
You can make money teaching anything as long as you know a little more than someone else.
Are you good at guitar? Pick up some extra cash by helping others master their passion for music. Are you artsy? Teach someone how to design, craft, or master lettering. Are you into fitness? Teach someone how to get fit.
It's never been easier to teach something in person or – even better – make money online.
Why is online better? Because you can use a platform like Teachable to easily develop an engaging, interactive course, and then earn easy, passive income thereafter.
Say it again for the people in the back!
Put in the up-front effort to build a meaningful course based on your unique skills and experiences, and then collect checks for months (or years!). The ROI on your time could mean you'll never be googling "how to make money fast" again. 😉
Alternatively, connect with clients and sell teaching services on Upwork or Fiverr.
10. Review Websites in Exchange for Cash
EARNING POTENTIAL: $10 per review
Over the past few years, I've been reviewing websites for quick cash paid via PayPal. My favorite and trusted website review platform is UserTesting.
No, this is not an affiliate link. I do not get paid to promote this site. In fact, I only recommend apps or finance tools that I personally use, believe in, or have reviewed thoroughly.
11. Sell Unwanted Items
EARNING POTENTIAL: Make $100+ Fast
If you need extra money fast, an easy way to get it is to sell your unwanted things. We all have junk we're never actually going to use again.
You can sell items through sites like Gazelle. Have an old cell phone laying around? Trade it in for $100+. You'll even get a $5 first time trade-in bonus.
Or, do it the old-fashioned way: host a yard sale. Go through your closets and take out everything you haven't used in a year. Post flyers around town, share on local Facebook groups, and tell your friends. This is a sure way to make $500 fast.
12. Cut Out Unused Subscriptions (Trim the Fat)
EARNING POTENTIAL: More than you'd think!
How many service subscriptions do you have? I have way too many to keep track of month to month, and I'm not alone. Forbes estimates that the average American spends $200-$300 EACH MONTH in subscription services. You set and forget, and companies know it!
Trim to the rescue!
This free, money saving bot will comb through all your subscriptions and report out how much you are paying each month. It'll also help negotiate down some monthly subscriptions and allow you to cancel any that are not being used simply by sending a quick text.
Read our Trim Review.
Trim Price: FREE Lean on Trim's AI to identify and manage your recurring subscriptions, find savings with your daily expenses and even renegotiate your bills to save you money each month! Get Trim App
13. Get Cash Refunds Through Price Adjustments
EARNING POTENTIAL: $20+ per month
Yes, you read that correctly. It's possible that a store owes you money!
A lot of the major retailers have price adjustment policies which state that if an item you bought drops within a certain period of time, then they'll refund you the difference.
But who has time to monitor for price changes?
Paribus is a convenient and totally free bot that will do the heavy lifting for you.
Try it out; who knows how much you're owed! It could be a quick way to "earn" (back) $20, $30, or even to make $500 fast!
Paribus - Claim Your Cash Price: FREE Paribus effortlessly finds you refunds when prices change. It will even negotiate the refund on your behalf! Learn More
Note: Paribus compensates us when you sign up for Paribus with the links provided at no cost to you.
14. Rent Out Your Parking Spot
EARNING POTENTIAL: depends on location & availability
If you live in an expensive city, you know how valuable parking can be. If you live downtown, renting out your parking spot will make you real cash, fast.
People in my apartment are renting out their parking space for $300/month!
If you leave with your car on the weekends, try an ad in your neighborhood. Put that parking space to work!
You Are Not Alone in Your Search to Make Money Fast
At the time, I Googled "How to Make Money Fast", and realized there were hundreds of ways to make money.
I also realized that I was not alone. Over 110,000 people search for the phrase, "How to Make Money Fast" per month!
This realization made me feel a bit better. Knowing that I was not the only one trying to quickly make money at the end of the month was sort of calming.
But, with too much information, comes disorganization. Literally billions upon billions of webpages (currently 3.15B and growing!) exist to help you figure out how to make extra cash fast.
Side Hustles with a Delayed R.O.I.
If you live in an expensive city, it may be important to increase your revenue streams. Many millennials have 2 or 3 side hustles that bring in substantial income.
There are plenty of side hustle opportunities to make more money from home but require a longer-term investment.
Blogging, for example, can bring in a large amount of revenue, but it will take some time to generate income through affiliate marketing and advertising.
The items above are ways to make $500 fast in the short term.
Do You Live In An Expensive City?
Let's face it. Cities are expensive and extremely competitive.
It's hard to get ahead, let alone achieve financial freedom when living in expensive cities.
A common theme across urban centers is that they are booming, everyone wants their share, and the suppliers know it. How do we pay for it?
If you live in an expensive city like me, most of your hard earned income is spent on housing, transportation, and food/drinks.
If you are not paying close attention to your budget, you can find yourself with little money left over at the end of the month.
Sometimes, you might even overdraw your account. I've been there.
Do You Need To Make Money Fast?
Life can sneak up on you at times, and you may need to make 500 dollars fast. I get it.
I have expensive taste. So does my wife. While we are usually money conscience, sometimes we spend more than we can afford.
Perhaps you need extra cash to make that car payment or make next months rent.
If you do a combination of these, it is possible to make an extra 500 dollars quickly.
But promise me that you will budget better next month!
Don't forget, money does not come easily. You are going to have to work for it!
Creator of Millennial Money and Author of
Financial Freedom
(Penguin Random House). Dubbed "The Millennial Millionaire" by CNBC, Grant went from $2.26 to over $1 million in 5 years, reaching financial independence at age 30. Grant has been featured in The New York Times, Wall Street Journal, BBC, NPR, Money Magazine and many others. He uses
Personal Capital
to manage his money in 10 minutes a month.
Latest posts by Grant Sabatier (see all)